Bring Your Property to Life with 3D Spaces
This revolutionary technology creates a fully immersive experience that captivates buyers, excites sellers and helps close sales. Each 3D showcases provides a dollhouse model, interior view, and floor plan view.
Attract Upscale Events and Plan Amazing Parties
3D Spaces is a powerful tool for filling conference centers and attracting upscale events. Users can envision their event in perfect harmony. 3D Spaces also delivers exact measurements. Without having to travel to the site, planners can decide where the band and dance floor will go. Event planners can also offer a property walk-through 24 hours a day, from any device!
3 Property Views that Enhance User's Experience
Dollhouse View 
Interior View 
Floorplan View 
Luxury Real Estate 3D Showcase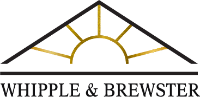 We had the incredible opportunity to shoot an 1800's mining cabin in the prestigious West End of Aspen, Colorado. This space is simply too unique and beautiful for a photo slideshow so the managing broker wanted to capture the true essence of the property by bringing it to life with a 3D showcase.
Vacation Rental 3D Showcase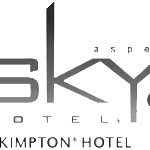 Being able to give the customers an in-depth look at your rental space and allow themselves to envision being there really is a priceless commodity for property managers.
Trusted Digital Marketing Experts
Bluetent is a certified Matterport provider and a trusted technology partner. As so, we will ensure that your 3D model is implemented correctly on your website and show you how to leverage this powerful tool across all your marketing channels.

Contact Us to Book a 3D Shoot Today!