Anya Stucky | Digital Advertising Specialist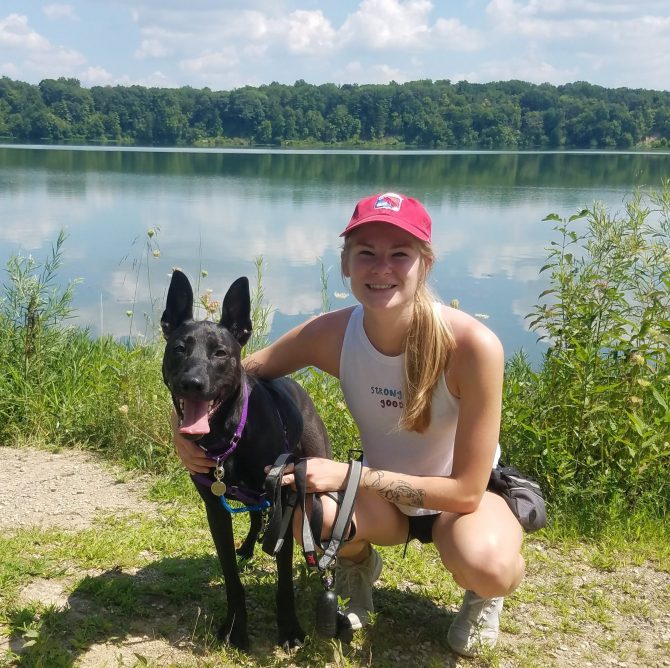 "To exist is to dare to throw oneself into the world."
— Simone de Beauvoir
Anya grew up in a small town in northern Indiana, which she desperately wanted to escape. She left Indiana for the land of beer and cheese to attend Marquette University in Milwaukee, WI.
After three and a half years in Milwaukee and one semester abroad in Paris, Anya graduated with a degree in advertising and minors in French and graphic design. She then moved to Indianapolis and started her marketing career working for a nonprofit that brought arts programming into schools. Throughout her career, Anya found her groove as an analytical thinker with an enthusiasm for data-driven marketing, and soon became focused on paid ad campaigns.
When Anya isn't working, she loves spending time with her dog, experimenting in the kitchen, rollerblading or biking around Indy, listening to podcasts, reading good books, rewatching The Office, painting, and exploring new places.
AKA: Lasagne
Best Part of Bluetent: Working with so many subject-matter experts and so many opportunities to learn new things.
Pursuits: Good food, good company, and good laughs.

Alternate Dream Job: Wildlife Rescuer
Inspired By: Fierce & passionate people, curiosity, and art.