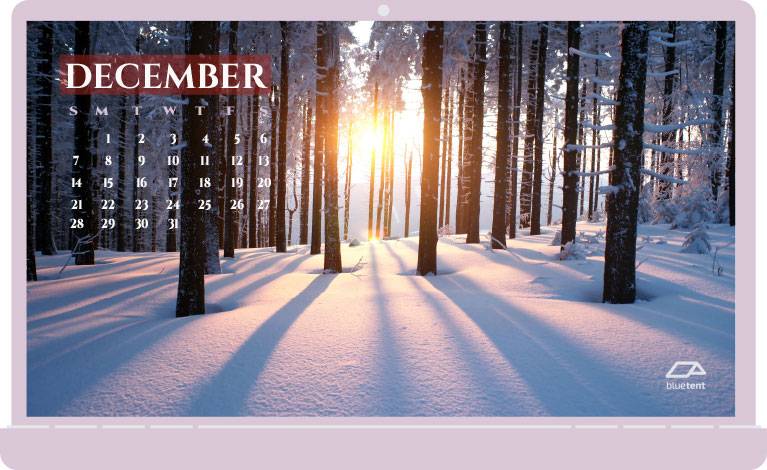 A new month and a fancy desktop calendar for you.
It's that time again – Bluetent's "Flying South" digital calendar for December is here!  Download the correct size for your computer and set it as your desktop background.
Click on the links above to download your calendar for the month! Watch for our monthly eNewsletter which will include the link to next months calendar.
1280×800     1440×900     1680×1050     1920×1080     1920×1200     1920×1440     2560×1440