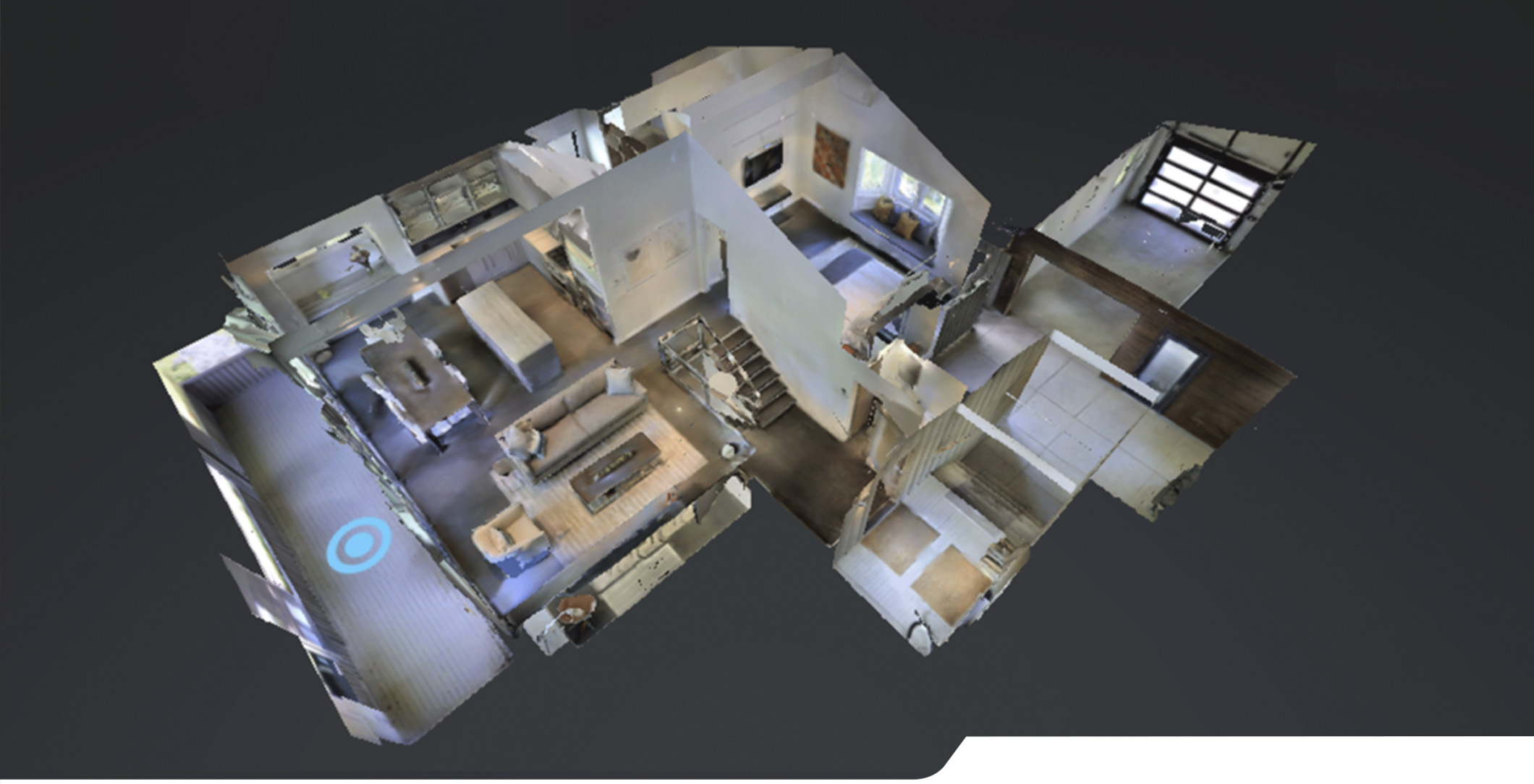 Imagine offering an Open House for 24-hours per day, without inconveniencing your sellers. Imagine your clients walking through one of your properties from the comfort of their office or couch. Imagine improving brand engagement and customer relationships without increasing recurring costs. With Bluetent's 3D Spaces, these big dreams have come true.
3D Spaces, Bluetent's new immersive property showcase technology, uses an innovative Matterport 3D camera to create a virtual 3D Space of your property. In just a short time, we scan your property, upload the data, and create a virtual experience. Once created, this 3D Space can be easily added to your website, social media channels, and email blasts. When interacting with the 3D Space, your customers use intuitive gestures to easily experience the property as if they were walking right through it.
Since the spring of 2016, Bluetent has been fully committed to creating 3D Spaces for clients. While embracing the rise of virtual and augmented reality, we've created 3D Spaces for several of our clients who are already achieving remarkable success. Experience Bluetent 3D Spaces.
Virtual Opportunities for Real Estate and Vacation Rental Companies
3D Spaces will create many opportunities for your brand. Here are some of the many advantages of 3D Spaces.
Deliver a Realistic and Engaging Booking Experience
By showing a realistic representation of your property, the use of 3D Spaces in your digital marketing collateral increases confidence and trust in your brand. This trust sets sound expectations, which is shown to drive conversions.
Showcase Unique Amenities and Event Spaces
3D Spaces gives you the ability to highlight common areas, events spaces, and unique amenities at your resort, hotel, or conference center. Through 3D Spaces, your customers can experience your properties more intimately from afar. After experiencing your property's unique elements, they will be more likely to make a purchase. Take a walk around the Molly Campbell Conference Center at The Gant Aspen.
Attract Upscale Events and Plan Amazing Parties
3D Spaces is a powerful tool for filling conference centers and attracting upscale events. Users can envision their event in perfect harmony. 3D Spaces also delivers exact measurements. Without having to travel to the site, planners can decide where the band and dance floor will go. Event planners can also offer a property walk-through 24 hours a day, from any device!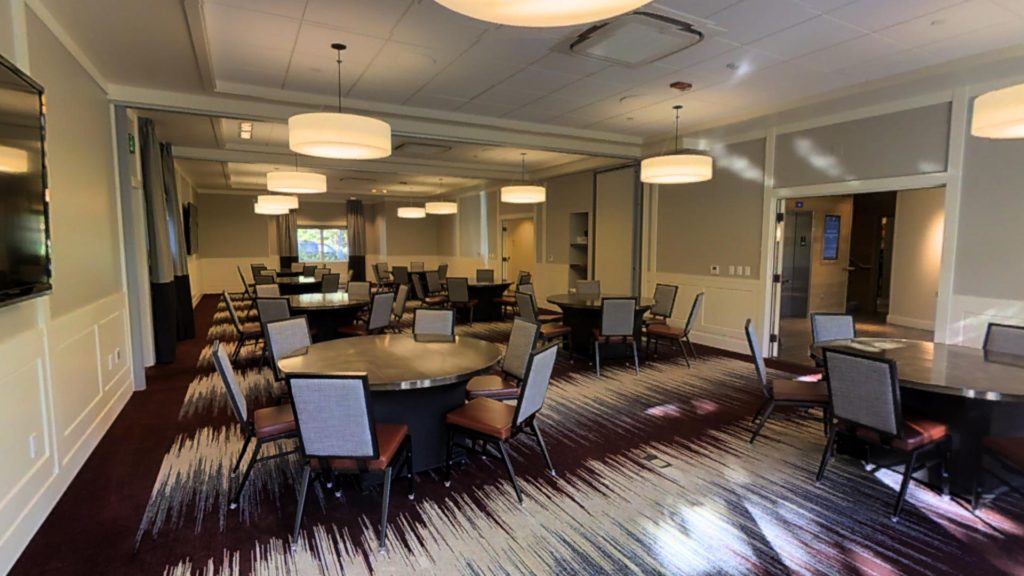 Embrace the Future and Gain Your Client's Trust
In 2016, customers are accustomed to virtual and augmented reality. Gesture interactions are second nature, and interactive content is simply more engaging. Floorplans are antiquated, and it's been shown that websites with 3D Spaces have four times the user interaction time. As Matt Bell, Co-Founder of Matterport, points out, "People are 65% more likely to email and 78% more likely to call an agent about a property listing they've seen that includes a 3D Showcase."
Immediate Immersive Technology – Expand with Virtual Reality
3D Spaces allows you to immediately provide immersive experiences for your clients, website users, and guests. But that's just the beginning. As your clients adopt virtual reality, the same data can be used for the Matterport VR Showcase with Oculus headset and other virtual reality apps.
Thanks for learning about Bluetent's new 3D Spaces. If you're interested immersing your company in our new technology, contact Roy Coats, for a free demo.