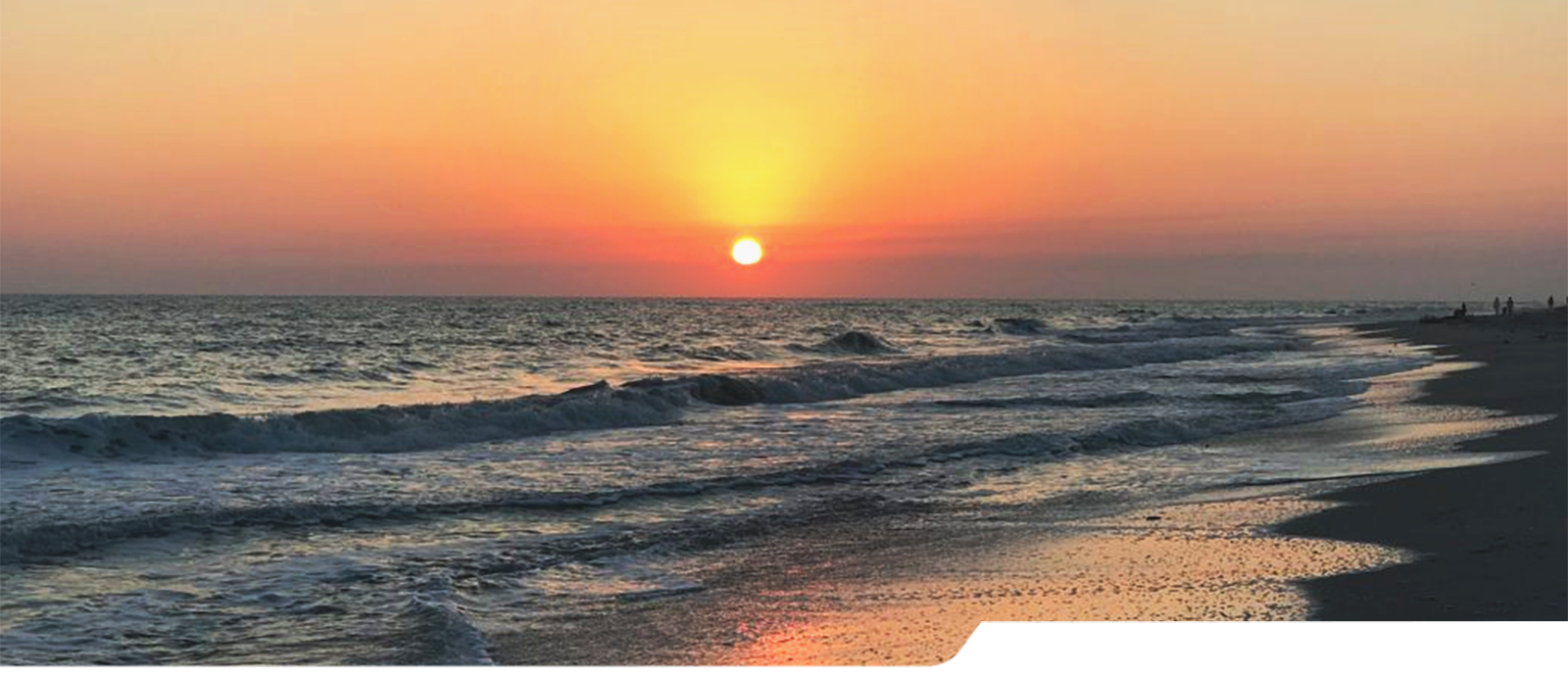 The Trip: Sanibel Island, Florida | 5 Days
The Traveler: Meredith Marshall Brooks, Marketing Coordinator
What was the best moment of the trip?
Spending time with family. My mom and I went there to visit my sister, brother-in-law, and their kids. My sister's family booked a long-term rental from January to April. It was amazing to feel like we were visiting them at their "second home" and to have a private pool right outside the door to enjoy!
What was your favorite activity during the trip?
One of the mornings we rode bikes (provided by the rental) right to the beach and then made a stop at a local ice cream shop on the way home. It was great to be so close to the ocean!
The sea – on it, in it, or stay on dry land? Why?
It depends on the ocean at the moment. If waves are a little too intense then I like to stay dry. If it's mellow then I love to go in for a swim or snorkel!
What was the most surprising thing you saw or did?
The sandpiper birds were adorable! We spent an evening sitting on the beach and watching the sunset while those little birds came by. I didn't realize how active they were and how cute they looked when they would dig their heads into the sand and get hit with waves as they were digging. Also, all the alligator warning signs were a little frightening to me.
Did you learn anything interesting about yourself?
Every time I stay at a vacation rental I am reminded of how great it is. You truly feel at home in a new town. In particular, the neighborhood was super friendly and we experienced what it would be like to actually live there.
Book recently read while traveling?
Furiously Happy: A Funny Book About Horrible Things
By: Jenny Lawson
What can't you travel without?
A good book, headphones, and antibacterial wipes for the plane! 🙂