Jordan Daniels | Marketing Manager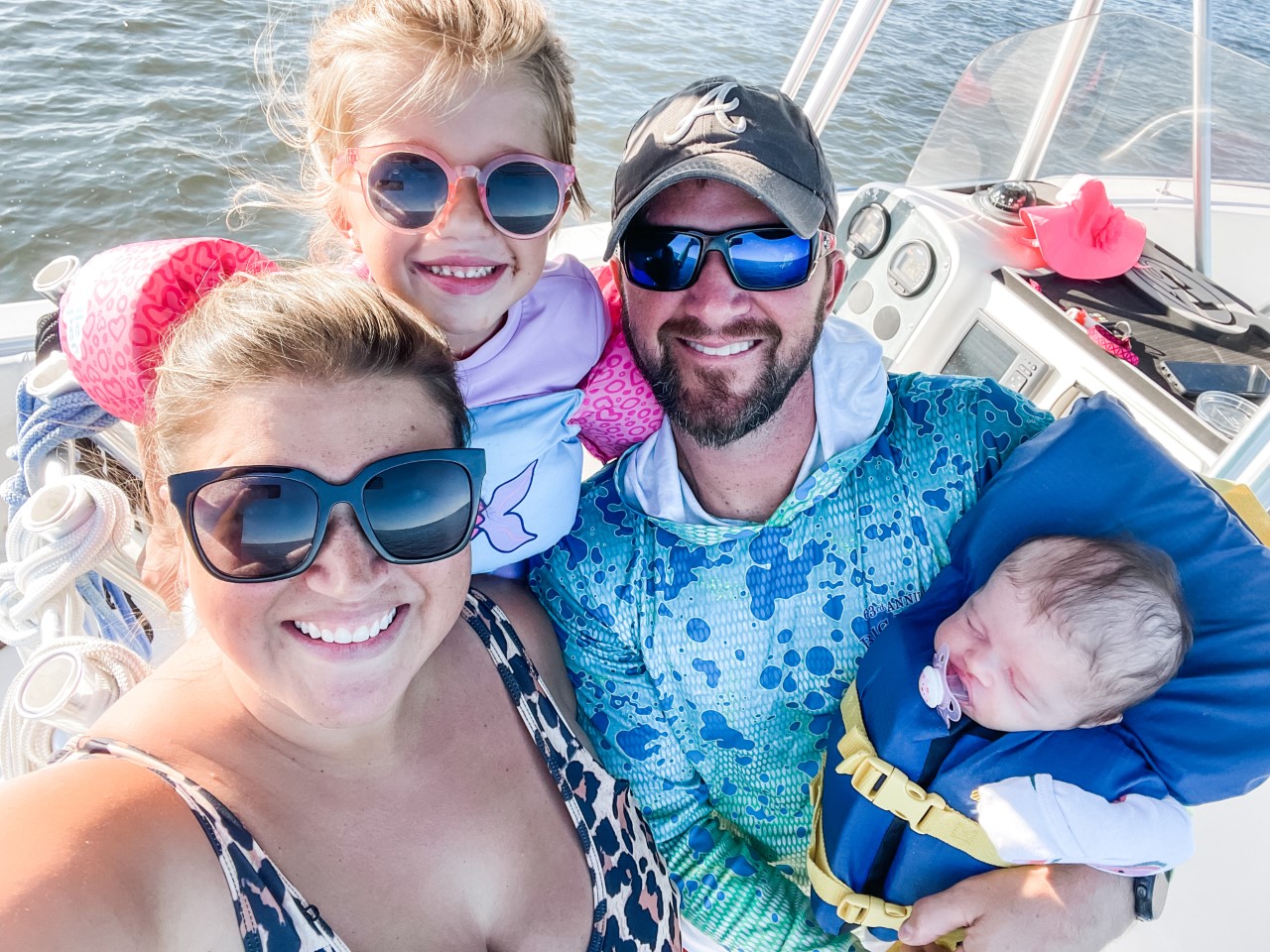 "

She lives every day like it's a celebration,

never has a dull moment, and makes every hour a happy hour."
– Lilly Pulitzer
Born and raised in Charlotte, North Carolina, Jordan thought nothing would ever take her away from her home team, The Carolina Panthers, or living outside of a 5-mile radius of a Target store. Then along comes a surfer husband who will not depart from the waves. So, Jordan choose small town beach over big city life.
Since 2008, Jordan has called the Crystal Coast of North Carolina home. For the last 11 and a half years, she has been the marketing manager for the largest vacation rental and real estate company on the North Carolina coast. Her life has been entrenched in the world of vacation rentals, investment homeowners, and coastal real estate. When she is not working, you will find her on the boat, at the beach, taking endless photos of her two beautiful little girls or making reels for her French Bulldog, Chicken Nugget's Instagram.
Best Part of Bluetent: The encouragement received from leadership and my team, the ability to let my creativity run free, feeling appreciated, and working with incredibly smart, positive, and forward-thinking people.
Pursuits: Wedding and lifestyle photography, boating and beaching, DIY projects, traveling, interior design, binge watching reality TV.

Alternate Dream Job: Celebrity event planner
Inspired By: Being a personal and professional role model to my two beautiful girls