Ashley Straub | Digital Marketing Specialist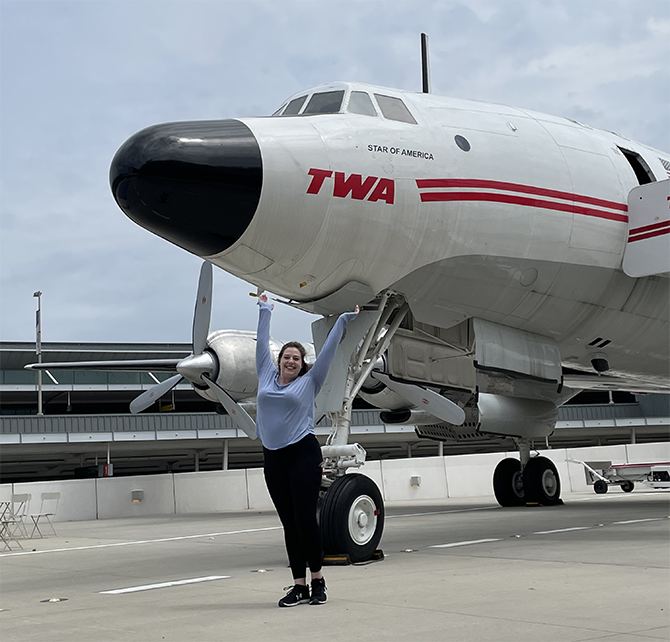 "You are braver than you believe, stronger than you seem, smarter than you think, and loved more than you'll ever know."
– A.A. Milne
Born in Ohio but raised in Michigan, Ashley started on her career path by studying Broadcasting & Cinematic Arts with the intention of becoming a sound engineer. As her college career progressed, she realized that she enjoyed more of the marketing side of the industry. Instead of changing her major, she retrieved her bachelor's degree in Broadcasting & Cinematic Arts with a double minor in Multimedia Design and Communication from Central Michigan University.
Ashley started her career as an in-house Social Media Intern for a pest control company in Arizona where they later promoted her to Digital Marketing Specialist. She then switched over to another in-house marking position for a medical clinic also located in Arizona. During her time there she focused on Content writing and SEO.
In 2022, now settled in western Ohio, Ashley has joined the Bluetent team as a Digital Marketing Specialist where she will continue to grow her skills as a content writer and in SEO. She loves working with all her clients and getting to know the different areas of the country her clients are located in.
Outside of the office, Ashley loves to travel and spend time with her family. She also enjoys a good TV show or movie and loves everything Disney-related.
Best Part of Bluetent: Being able to work with amazing people and clients while learning about new and beautiful places.
Pursuits: Adventure to new places, learning new things, and personal development.

Alternate Dream Job: Work at Walt Disney Studios or Pixar Animation Studios (or any Disney company).
Inspired By: My family, the ability to learn, and creativity.