Linda Hess| Client Success Manager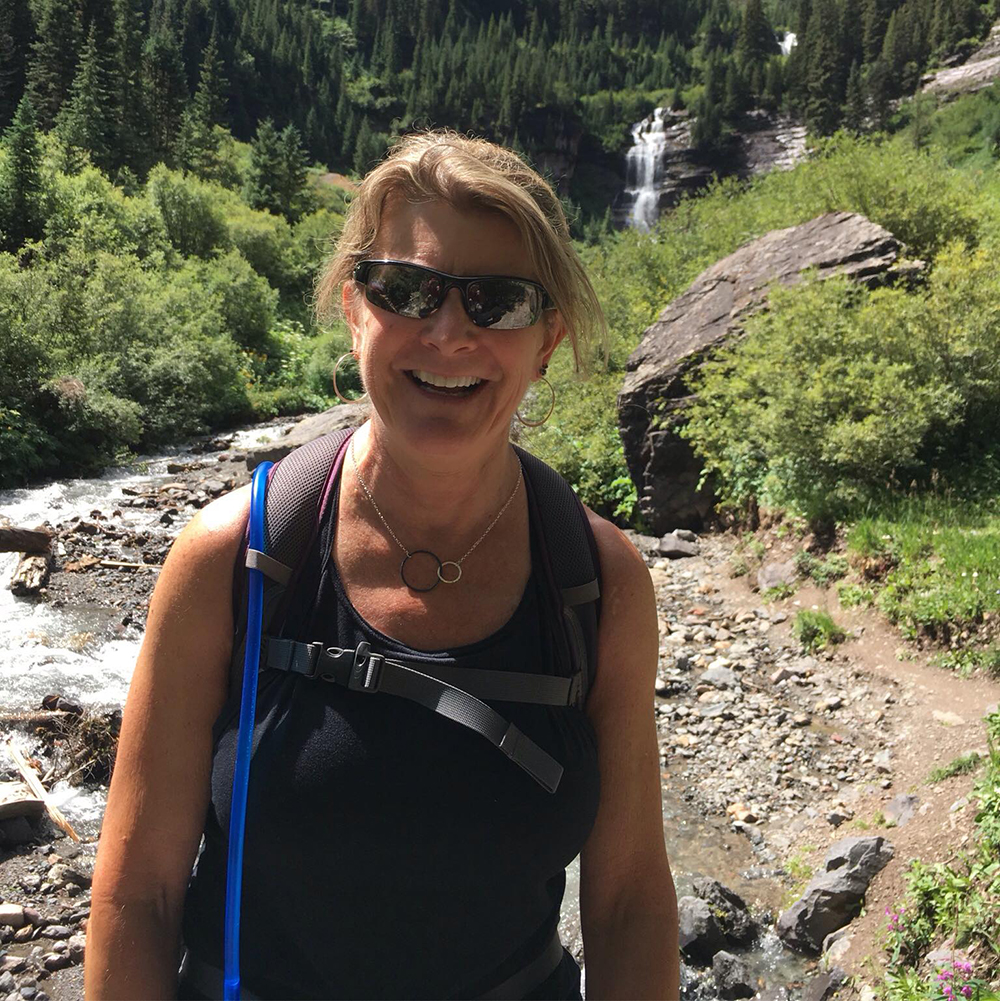 "

Momentum cures all ills.

"
Linda grew up as a "beach girl" on the Jersey Shore and spent several years on the Outer Banks, but quickly found a love for the mountains after moving to Colorado in 2008. As a vacation rental professional, Linda started her career as a Vacation Rental Manager before moving to the tech side of the industry, working on the software team at Vrbo/Expedia. Over the years, Linda has been actively involved with the VRMA and National Association of Realtors. What she enjoys most about the industry is working with clients and traveling to the many beautiful destinations they call home. 
In her spare time, Linda enjoys hiking, cross-country skiing, great food and drinks, live music, road trips, and her new hobby – golf!  Linda also manages a couple of her own vacation rental properties in the Hill Country of Texas and in Telluride, Colorado. Linda and her husband Craig live in the last great Colorado ski town – Crested Butte. 
Best Part of Bluetent: Working with a very talented team who are passionate about our clients and our services. 
Pursuits: Travel, Working Out, Balance

Alternate Dream Job: Gardening, Ranching – anything outside!
Inspired By: A great team, a great song and a great workout!
A.K.A: Lala