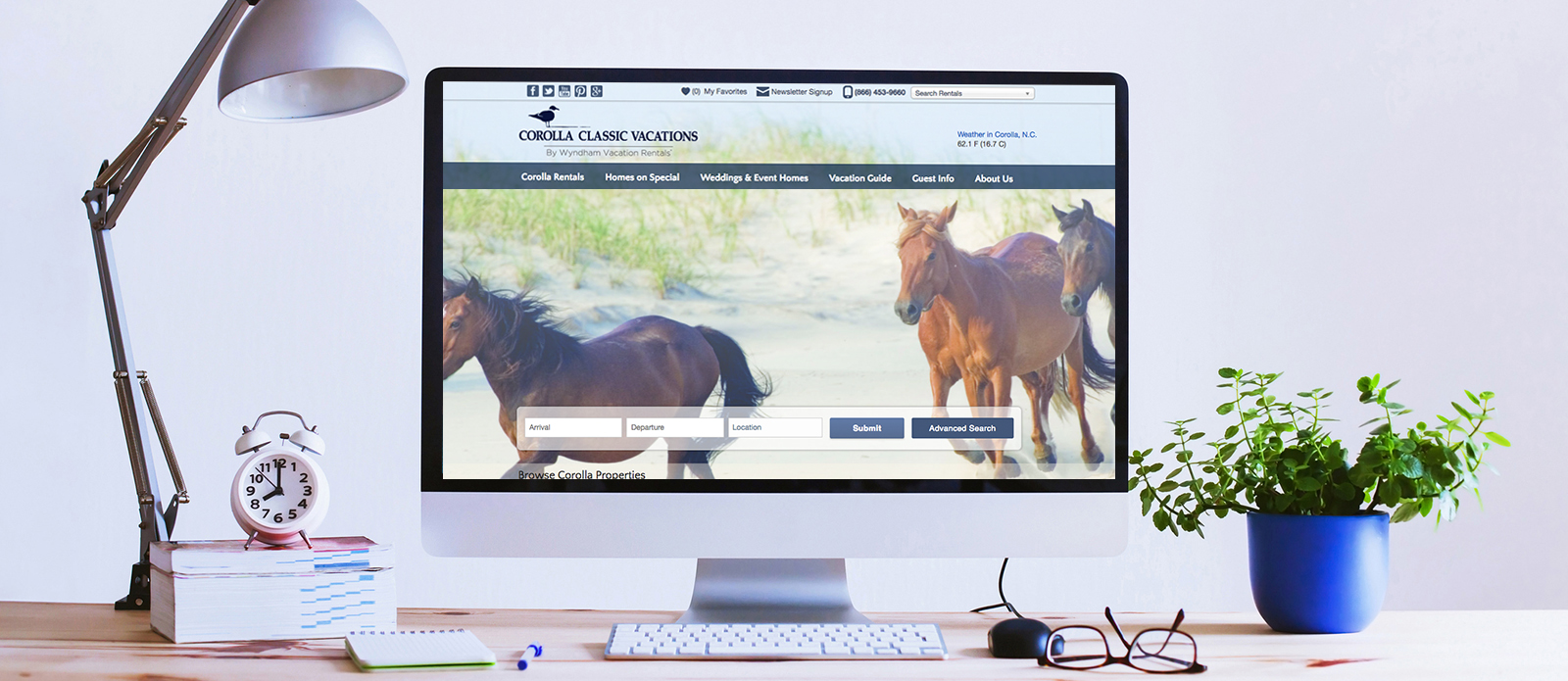 Background
Located in the northern section of the Outer Banks of North Carolina, Corolla Classic Vacations has been a property management company exclusively to Corolla since 1990.
Challenge
They approached Bluetent to design an email and marketing strategy that would highlight a discount on their summer units and increase direct-bookings in less than a week. Bluetent used numerous components in Corolla's deck of marketing tools to design the perfect flash sale solution.
Solution
Corolla Classic Vacations received 65 direct-booking transactions and accelerated revenue within 6 days after implementing a flash sale email strategy that encouraged travelers to book direct and save on their summer beach rental. In less than a week, the strategy designed for Corolla Classic Vacations earned:
direct-booking transactions
increase in online revenue YoY for their Annual Flash Sale
They achieved their goals with email, an enhanced sharing tool, Sumo pop-up, a landing page, social content, as well as a booking abandonment tool. Their impressive results came only from guests who booked directly from the flash sale email.
The number of reservations and the percentage increase in revenue from the emails and tools include:
55 direct-booking reservations from emails
7 reservations from the enhanced sharing tool
conversion rate from the Sumo pop-up
2 bookings from the booking abandonment tool
The emails were the backbone of the sale, which provided the most information, yet the numerous components of marketing tools contributed to the success of the flash sale. Corolla efficiently increased direct-bookings and impressively accelerated their revenue in only 6 days from this flash sale!
Email Marketing
Our award-winning email team focuses on captivating and engaging campaigns that connect with travelers on an emotional level and thereby drive measurable conversions and a high return on investment. They challenge clients to think creatively and strategically about each thoughtful message while applying best practices.