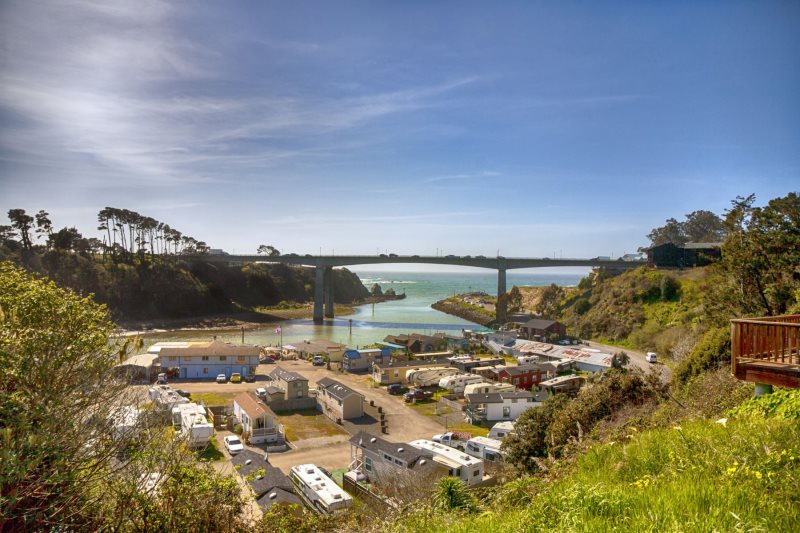 Pacific Blue Vacation Rentals
Fort Bragg, CA
VR Software: LiveRez
Properties: 15
A growing vacation rental business along the Mendocino coastline with four years of operation under their belt, Pacific Blue Vacation Rentals was looking for a team of experts that could really transform their SEO and digital advertising strategy.   
Carlon Cathey, Owner & Operations Manager, set out to find the perfect digital marketing fit for his vacation rental business. After some research, he found Bluetent. "I discovered in my research that Bluetent was the only logical choice. My experience with Bluetent has been amazing from the first meeting and has only become a better experience each and every day," said Carlton.   
Once Carlon and the Pacific Blue team settled on Bluetent, the two teams developed a game plan for digital marketing success. The plan's foundation, Search Engine Optimization (SEO), helped to improve their visibility in organic search results. With SEO, they have seen increases across the board in their keyword rankings — such as those for phrases like "pacific coast vacation properties."   
To build on that foundation, they added a digital advertising strategy and installed a pop-up on their website to grab email addresses. Although they've only been running ads for a few months, they've already seen increases in assisted conversions and form submissions. Digital ads have also increased their number of website visitors, 85% of which are new to the site.  
"Once [Bluetent] took over the SEO, our reservations started to explode and started pouring in. My initial contact was Jessie who truly is not only a true professional at the top of her game but a super cool person and absolute badass for sure. I have several different managers for different aspects of their services, and they, too, have been amazing," states Carlon.  
With a team of vacation rental marketing "badasses," Carlon and his team can rest assured that their digital marketing strategy is in good hands. 
DON'T JUST TAKE OUR WORD FOR IT:
"Bluetent will be part of our growth strategy from here on out, be it SEO–specific, digital marketing, PPC advertising, and more. Bluetent is the ONLY game in town if you are serious about growing your business and going to the next level."
…AND THE RESULTS SPEAK FOR THEMSELVES:
Pacific Blue Vacation Rentals just started their digital marketing engagement with Bluetent and within months are experiencing growth! 
increase in organic sessions
new user increase from organic
*Data compares April & March 2021 to May & June 2021.