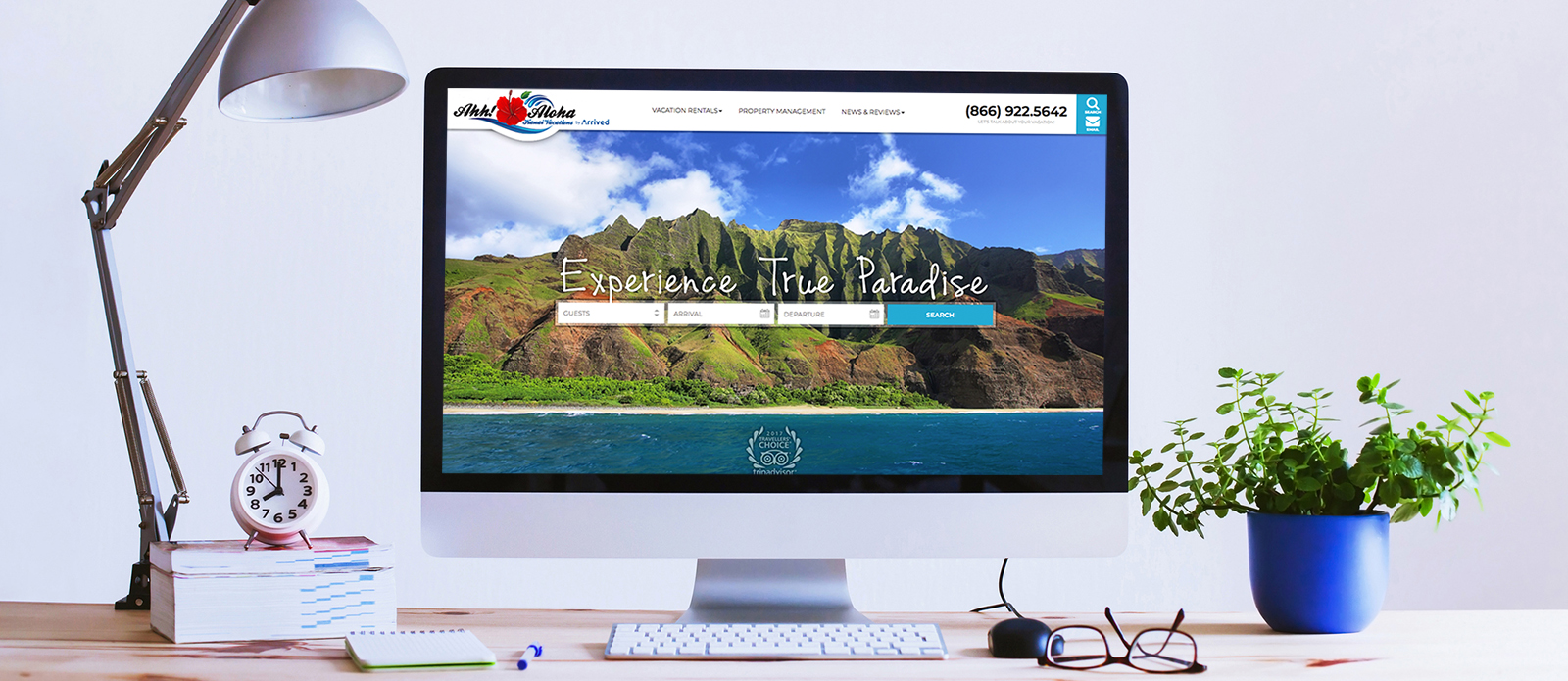 PMS
Escapia by HomeAway Software
Background
Ahh! Aloha is a leader in Kauai with over 15 years of vacation rental experience and an amazing selection of properties for all budgets. Their professional staff makes the entire process easy, from securing a reservation until departure.
Challenge
Ahh! Aloha approached Bluetent in search of a distribution solution that allowed their team to communicate directly with their guests, without including a third-party; a challenge that they experienced previously with another channel partner. The lack of communication resulted in many lock-out failures, check-in difficulties, and high markup and lack of control over pricing; making it very difficult to compete in their market.
Solution
Within the first month on Rezfusion Boost, Ahh! Aloha received more bookings than in the 9 months with their previous channel manager, resulting in a 900+% increase in online booking revenue.
Rezfusion Boost's advanced pricing tools gave Ahh! Aloha the flexibility to control their rates while ensuring they stay pro table. In addition, Ahh! Aloha is able to communicate directly with their guests and have control over their vacation rental experience, creating memories and new, lifelong guests.
Rezfusion Boost
Create listings and connect your property data seamlessly and effortlessly with the largest listing sites in travel, Airbnb and Booking.com.