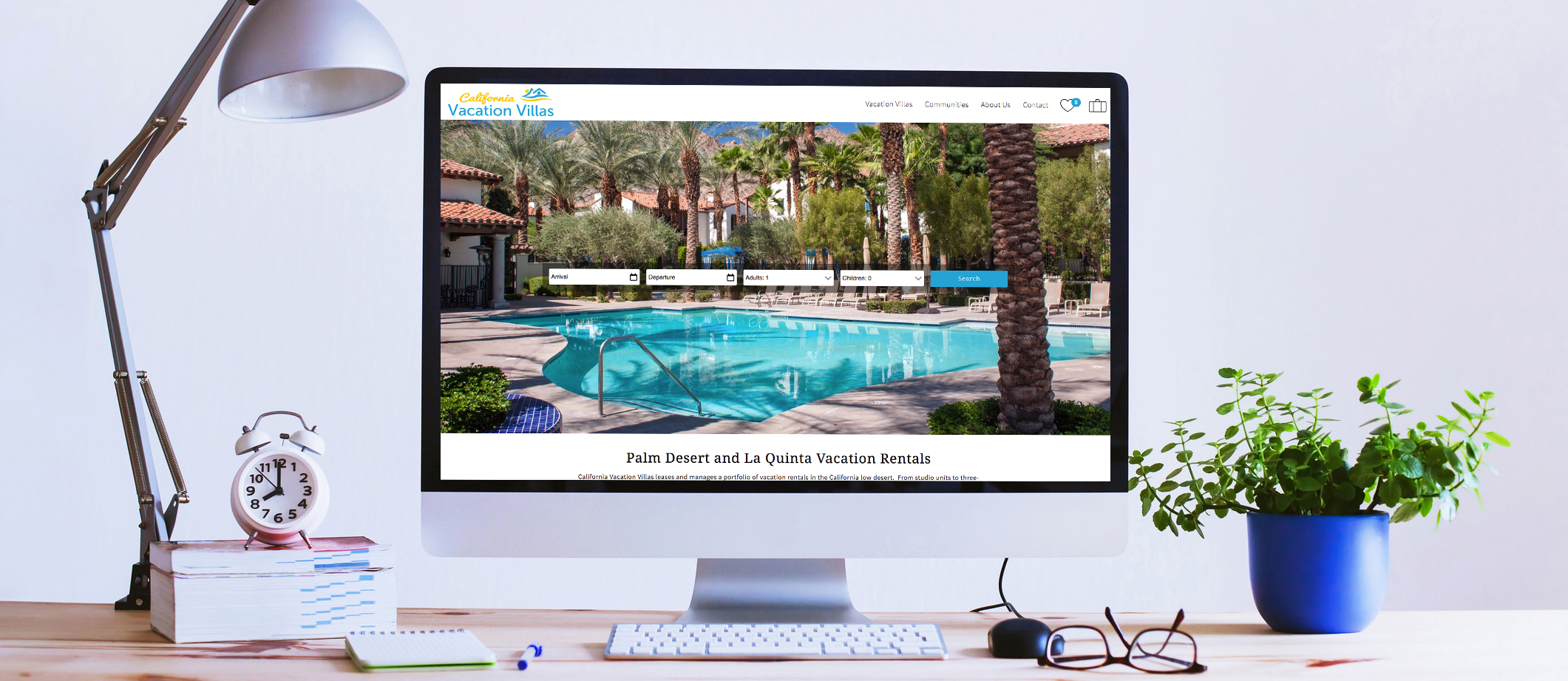 Destination
Coachella Valley, California
"Bluetent's products have been a key component of a 20% increase in our overall revenue." – Quinn Tamm | California Vacation Villas
Background
California Vacation Villas strives to bring the hotel quality and consistency to private rentals by meeting the highest standards in comfort, cleanliness, and security to provide a reliable and relaxing experience. Additionally, owners and staff have lived in southern California for decades and their abundance of local knowledge creates enjoyable trips for travelers.
Challenge
California Vacation Villas approached Bluetent for a website that would not lose guests in the reservation funnel but rather convert guests with an inspiring and easy-to-use interface. Many loyal and returning guests make reservations frequently and directly on the website, therefore, the website needed to have convenient search options to find units and a quick, accessible method to book reservations.
Solution
Bluetent helped California Vacation Villas accelerate direct-bookings with a dynamic website and user experience that was easy to navigate, convenient to find units, and book direct with a cutting-edge reservation funnel that would not lose guests in the booking process. Additionally, the performance tools of Rezfusion, like the lightning-fast availability search and sharing tool, helped guests to make decisions and keep them streamlined through the booking process, which has been advantageous during peak season.
Results
Since they launched their Rezfusion Cloud website, it has increased:
Rezfusion Cloud
Drive more direct-bookings, strengthen your vacation rental brand, and elevate your online business with innovative websites that deliver cutting-edge user experiences. Packed with enhanced eCommerce and content marketing tools, Rezfusion Cloud offers industry-leading booking websites with tools to accelerate reservations and revenue.