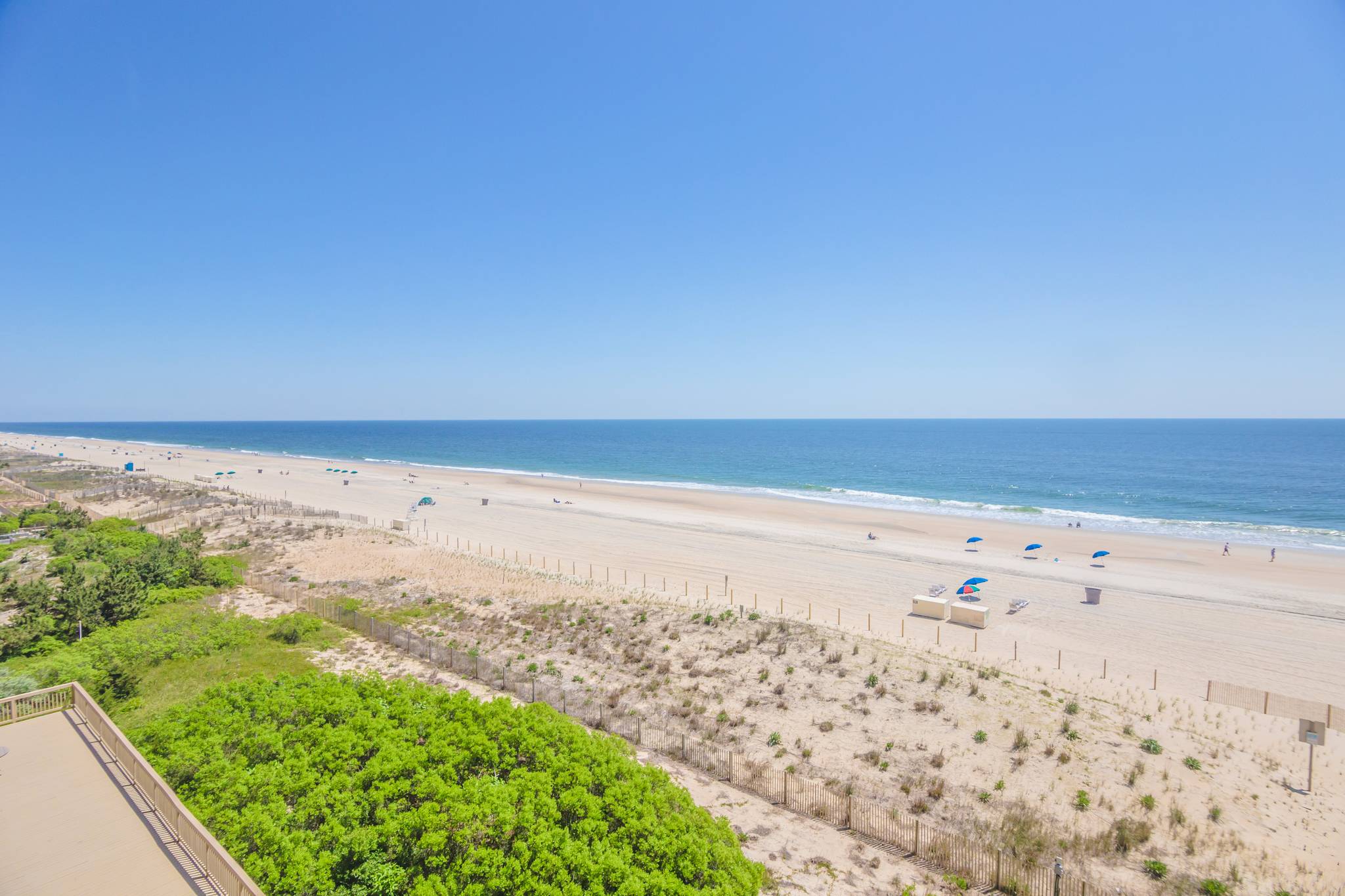 Century 21 New Horizon | Ocean City, Maryland
About Century 21 new Horizon
Ocean City, Maryland
VR Software: Escapia
Properties: 96 (and growing!)
Bluetent Solutions
Rezfusion Cloud Website
Digital Marketing (PPC, Email Marketing, SEO, Content)
Email Popup and Cart Abandonment
Rezfusion Boost
What We Did
Custom Designed Owner Acquisition Postcards
Over the last few years, Owner Kim Looney and her team at Century 21 New Horizon have focused their attention on attracting new owners to their property management services.
Most of us in this industry understand the importance of marketing to potential new vacation rental and investment owners. However, company operations and an ever-growing daily to-do list take priority. Even with an incredible in-house team, great ideas can stall, and a robust potential homeowner database can collect dust. Kim found herself in this exact situation and needed a trusted team to collaborate with to get the ball rolling on an effective owner acquisition marketing strategy. 
GETTING AN OWNER ACQUISITION MARKETING PLAN IN PLACE
Q: How were you implementing your owner acquisition marketing prior to Bluetent?  
A: We really weren't doing much of anything prior to Bluetent. I'm just not creative. I can give you a list of things that should be touched on, but I'm just not the creative person to build these postcards. 
Q: What made you want to explore an owner acquisition marketing strategy? 
A: Two large rental companies had just been bought by a national brand and they were bringing big changes and big ideas to our market — a market that is resistant to the changes the national brand was trying to make. This presented us with an opportunity to grow our inventory by encouraging homeowners to choose the local, family-owned experts that have been serving Ocean City, Maryland for 35+ years.  
Q: How did you start the process of a postcard campaign?  
A: On one of my calls with my Strategic Account Manager, Chelsea, I shared with her some of the changes that were happening in our market, Ocean City Maryland. I knew instantly that we needed to reach out to property owners in our area to introduce ourselves and share that we are locally owned and here to support their needs and that we are looking out for their best interests as property owners in Ocean City. Chelsea took it from there! 
Q: How was your experience working with the Bluetent team to set up your owner marketing campaigns? 
A: Amazing! I simply told Chelsea, my Strategic Account Manager, what my vision was for postcard mailers, and we started outlining all the key points I wanted to make and areas of my business that I wanted to highlight. Then I met with the Bluetent Design Team and was able to see my vision transformed into beautiful, professional postcards. The process was phenomenal since I am not creative, and I do not have an in-house marketing team to do this for me. Bluetent is my marketing team! 
Chelsea is my main point of contact at Bluetent and I love her. I mean, she's great. What I really love is that she knows my business. Chelsea knows my area and that really bodes well for us. I'm sure Chelsea will do great in other markets, but for me, she understands my business so well. I just say to her, "What do you think about this?" and she replies, "Oh well you know what you could do…" and we are able to bounce ideas off each other. 
SETTING GOALS AND MEASURING SUCCESS
Q: What was your original goal with your owner acquisition postcard campaign? 
A: I started this year wanting to grow my rental inventory by 70 percent – which I know is aggressive. So, I knew we would need to be aggressive in our strategy and we have been so far!  
Q: How have the postcards performed so far? 
A: We are sending out over 4,000 postcards with each distribution. I have received over 200 calls from owners directly from these postcard mailers to date. Just a few months into my postcard campaign, I have reached 50% of my inventory growth goal with an additional 40 new properties slated to join our company at the end of our high season. The fact that we've picked up as many as we have, I'm thrilled because I didn't expect to gain so many new properties this quickly. I know firsthand how long it takes to create relationships with vacation property owners and those are not created overnight. After sending the first postcards – my phone started to ring with highly engaged homeowners!  
 I truly believe that our company will double in size by next year – that's my new goal. 
BLUETENT SUPPORTING YOUR BUSINESS
Q: How has the Bluetent team best supported your business? 
A: You know, I really trust Chelsea and the Bluetent team. They have really held my hand over the years when I inherited this company and became its owner. I did not have any marketing background and although I have worked in vacation rentals since I was 16 years old my previous experience really was focused on the operations side of the business.  
I have given all my marketing to the team at Bluetent, from the website to email marketing – they are supporting everything I am doing in marketing. And might I add – they are doing it on a fairly good budget.  The team understands that my budget is extremely important, and they are never pushy when it comes to where my marketing goals line up with my financial goals for this company. 
Q: What is next for you and your marketing strategy? 
A: My main goal is to hopefully double my business by next year. I hope to do that by personally connecting with more homeowners in Ocean City, Maryland. I want these owners to not only connect with me, I want homeowners to connect with my team. Our team is energized and ready to show that our locally owned business has these owners' best interests in mind.