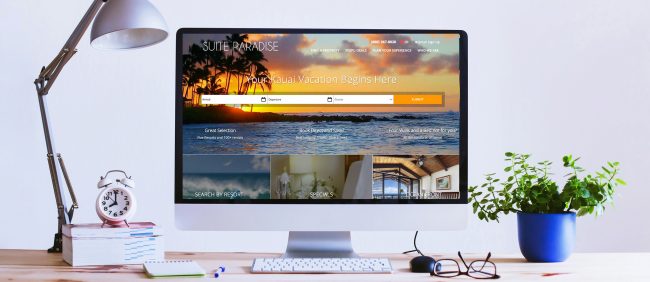 "I want to thank you all for your help for the transition to Bluetent, the results are great so far. In 3 weeks, we beat the previous channel partner for the total year."
– Elie Aoun
Managing Partner | Suite Paradise
Background
Suite Paradise manages luxurious multi-bedroom and one bedroom units on the gorgeous Poipu Beach in Kauai, HI, rated one of the best beaches in America. Even more impressive, is that over half of Suite Paradise guests are returning visitors, accentuating the company's belief that "paradise" isn't a marketing gimmick but the simple truth about their continued commitment to customer satisfaction and excellent lodging.
Challenge
Suite Paradise's objectives were to develop a distribution strategy that would compliment their direct-booking initiatives while requiring minimal effort from their team. They contacted Bluetent to implement Rezfusion Boost™ and integrate with Suite Paradise's software in order to drive reservations and conversion rates, attract new guests, list their properties on two of the world's leading online travel companies, Airbnb and Booking.com, automate property details including rates, availability, photos, etc., and improve their host profiles.
Solution
In the first 3 weeks on Rezfusion Boost™, Suite Paradise generated more bookings and revenue than the previous channel partner for the total year. With Rezfusion Boost™, Suite Paradise has developed a strong online strategy that focuses on evolving previously missed revenue opportunities and has quickly increased traffic to their site, improved the booking experience, strengthened their conversion rates and return on investment, as well as automated the reservation process.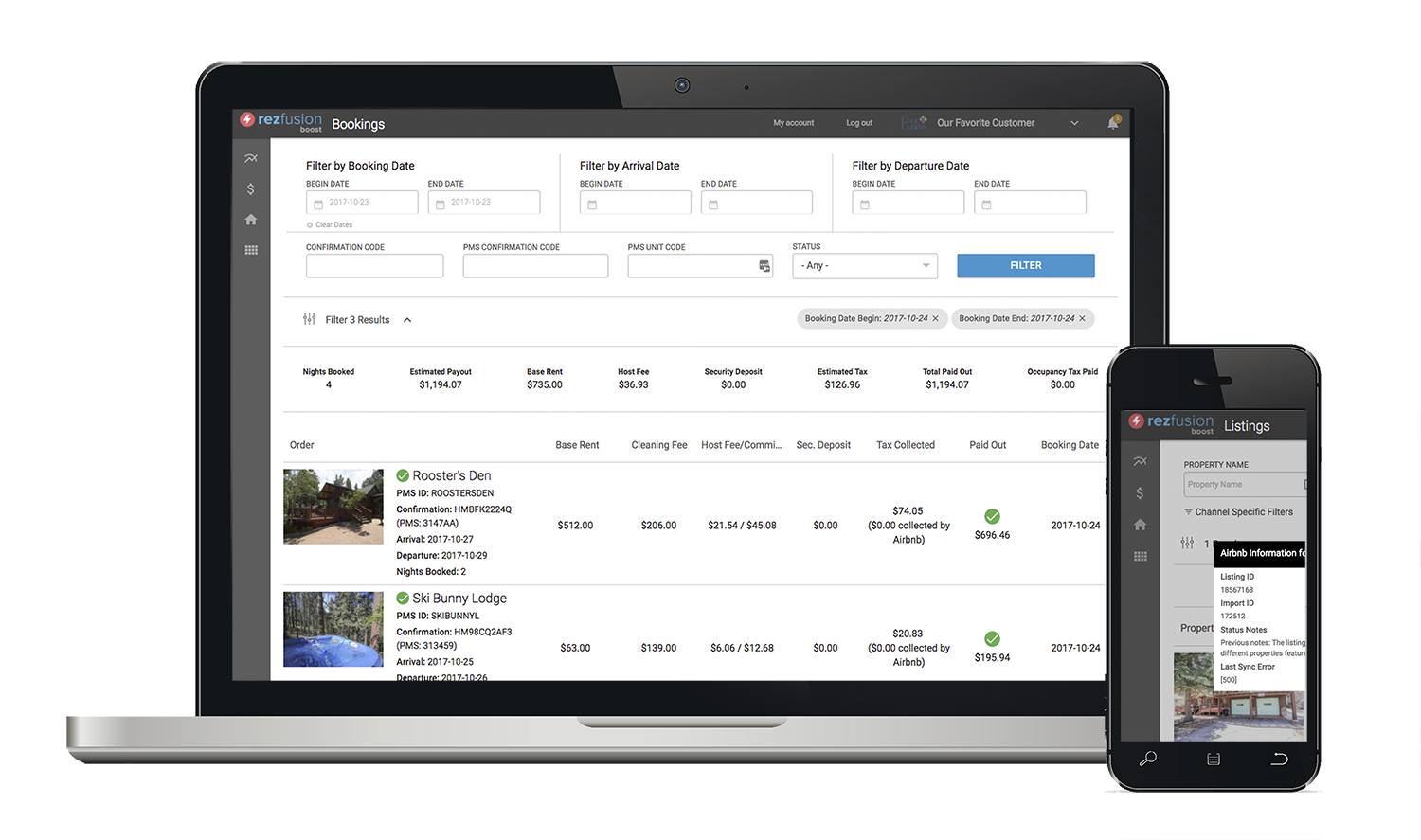 Results
In the first 3 weeks Rezfusion Boost™ generated:
Rezfusion Boost™
Rezfusion Boost™ efficiently connects Vacation Rental Managers with two of the world's largest online travel companies, Airbnb and Booking.com, by integrating the data in your property management software to create compelling listings that are automatically updated & managed.