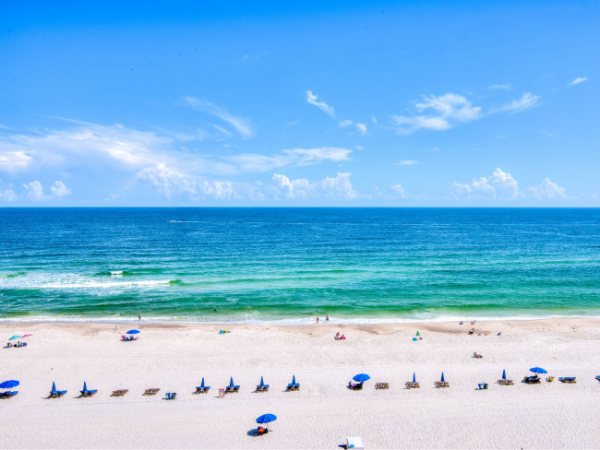 Bender Realty has been in business since 1986, with the lion's share of their portfolio in the vacation rental industry. In early spring of 2020, Bender Realty launched a Rezfusion Pro website. As of May 2020, the Bender Realty team is looking forward to using their Pro website as a tool to assist in their company's rebound from COVID-19 revenue decreases. 
Team Bluetent had an opportunity to chat with Bill Bender (Owner/Broker) and Donna Workman (Associate Broker) about their experience with Bluetent and about their Pro website. 
Bender Realty hadn't found a website that addressed all their business needs. They started with a basic website that didn't offer the functionality they needed. Then they transitioned to a website solution whose support team seemed more like robots than humans. After those experiences, they were on the hunt for the best of both worlds: website functionality paired with a responsive support team. Luckily, Bender Realty found just what they needed with Bluetent.
To start, the Bender Realty team signed up for Bluetent's Rezfusion Cloud website, a quick-launch solution with standard features. Shortly after, they transitioned to Rezfusion Pro, an advanced website solution tailored to their business's needs. Favorite features of their Pro website include: robust search experience for potential Bender Realty guests, ability to highlight popular amenities, and ease of adding, modifying, and updating Specials.
 When Bill and Donna signed up for Bluetent, they gained access to a team that truly listened to their needs and concerns. Lynn Middleton, one of Bluetent's Rezfusion Pro Project Managers, stood out as unique from their past "robot" experiences. If Lynn didn't know an answer, she'd find one — and she never said, "we don't do it that way." Lynn was always open to hear and help the Bender Realty team achieve their goals with their new Pro website.
"Frankly, we have been really very pleased with Lynn — it is a rarity it seems these days to work with someone in a tech company that is so approachable and caring." — Bill Bender
DON'T JUST TAKE OUR WORD FOR IT:
"The Bluetent Rezfusion Pro website is a first–class, highly user friendly, back-office user friendly, robust, and dynamic product. … We feel like we are home now – we've finally found a product we are happy with. We have a great working relationship with the folks at Bluetent and the site works as promised, even better."