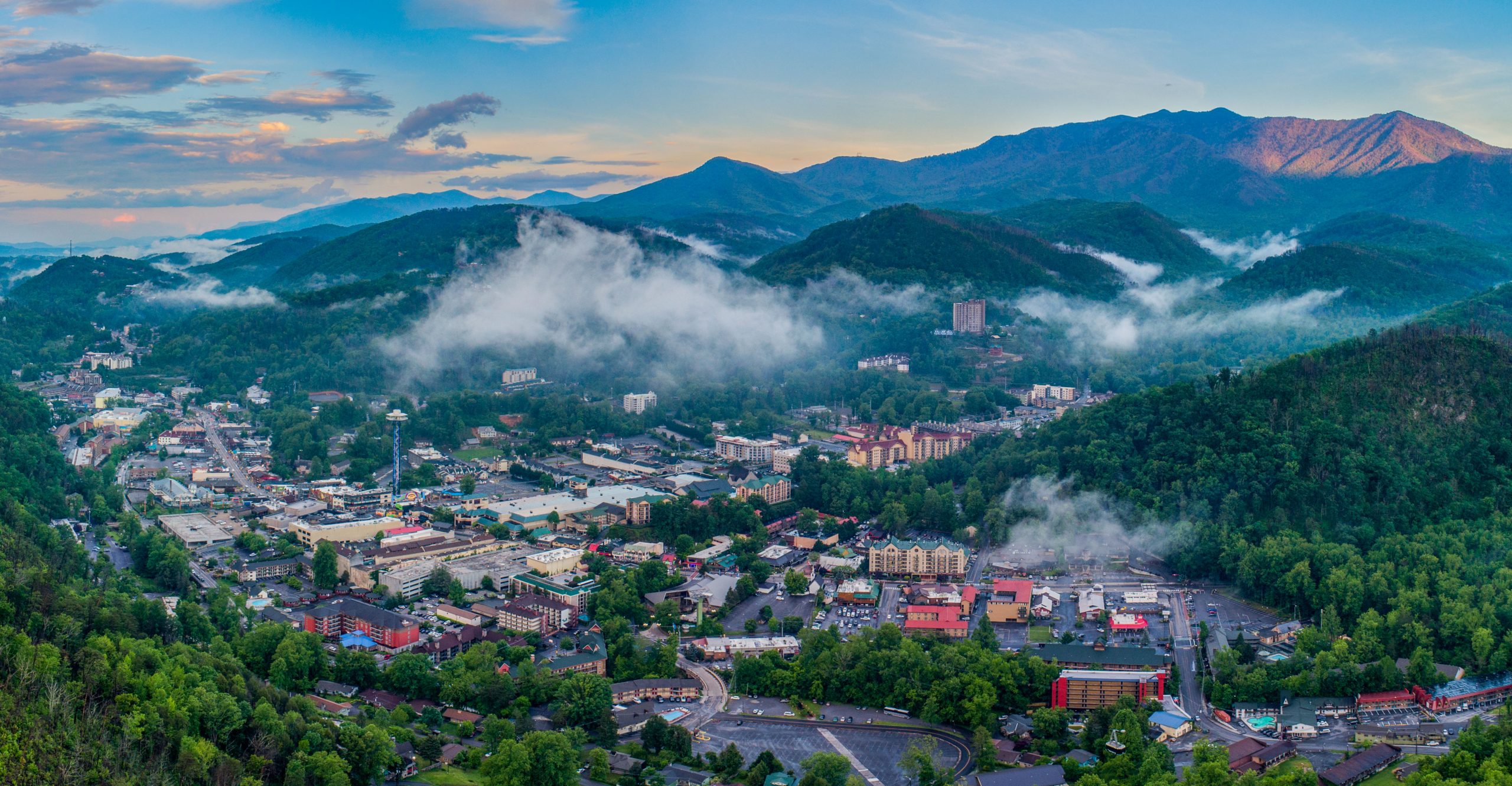 Mountain Laurel Chalets, founded in 1972, is a family-owned business in Gatlinburg, Tennessee. They've come a long way from their days with a tackle-box billing system but they remain firmly rooted in their history. With loyal vacationers returning for generations — some for 30-plus years in a row — the Mountain Laurel story is an important part of their brand. With that in mind, they wanted new website to showcase their brand, history, and community roots. 
Team Bluetent sat down with Tom Goodwin, CEO/Owner of Mountain Laurel Chalets, to chat about his experience with Bluetent. 
Initially, Mountain Laurel Chalets signed on with a local company, who built them a beautiful website. Unfortunately, without any specific knowledge of the vacation rental industry – or a connection to their vacation rental software – the resulting website was not functional or efficient. The Mountain Laurel Chalets team then began searching for a web solution that was beautiful AND functional.
After researching websites with Escapia integrations, the Mountain Laurel Chalets team decided to sign on with Bluetent — an Escapia recommendation. They opted for a Rezfusion Pro website, complete with blog, activities, and events pages. The easy interface allowed Tom and his team to tell their story and update the website without having to submit a support ticket. The Mountain Laurel Chalets team now operates with confidence, knowing that updates made in their software will display on their website. As a bonus, the site has nice "perks" like flexible date search.
"Content really drives a website and it increases your exposure on Google. It's nice to be able to quickly create content, launch it on our site, and get it live right away."
Tom's positive experience with the Bluetent team was made possible by Project Manager Lynn Middleton, who was instrumental in getting the project over the finish line:
"Lynn Middleton is worth her weight in gold, she is just a pleasure to work with. She's kind and tenacious — this project wouldn't have happened without Lynn."
DON'T JUST TAKE OUR WORD FOR IT:
"I feel like our site is beautiful and functional. It's our main marketing tool and we needed to consider spending money on that versus going cheap."
…AND THE RESULTS SPEAK FOR THEMSELVES:
The website was launched at the end of March 2020. Because of the Coronavirus pandemic, there are not yet booking numbers to share. However, the functionality of their website has been crucial. With the world changing daily – or even hourly – due to COVID-19, updating and creating web pages has been essential.  
"It's incredible that I can easily write a blog providing Coronavirus updates, send an email linking to the blog, and then drive traffic back to our website. We can update the content at the drop of a hat. This website has allowed me to communicate with owners, renters, and subscribers during the coronavirus pandemic."