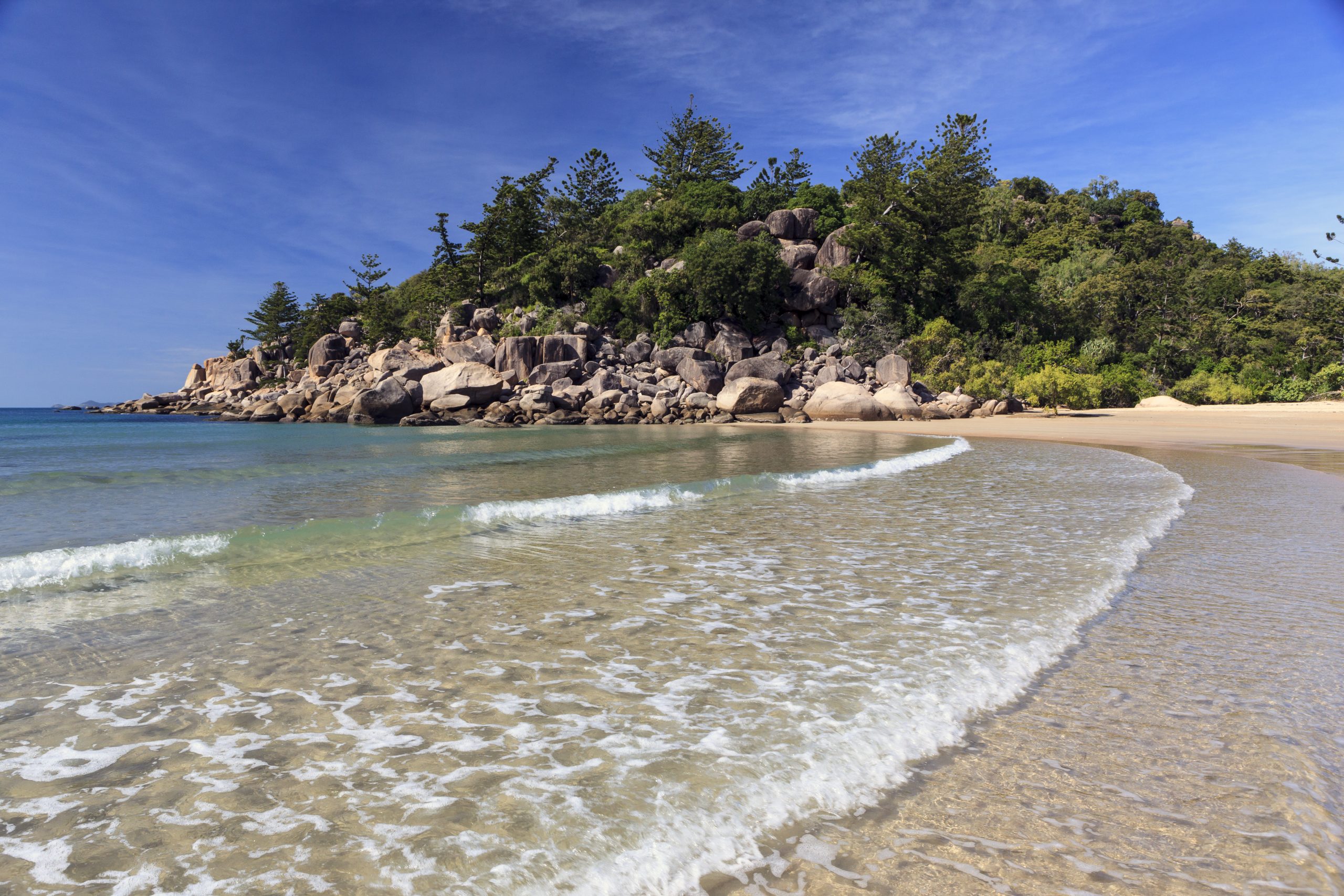 Magnetic Island, Queensland (AU)
VR Software: Escapia (formerly YesBookIt)
Properties: 140
Ten years ago, Kelvin Dyson bought a property on Magnetic Island (Queensland, Australia) after falling in love with the destination during a memorable holiday. Fast-forward to 2020, and his company, Best of Magnetic, has grown every year and currently features 140 listings.
Initially, Kelvin and Best of Magnetic were able to set up a website solution through their property management software (PMS), YesBookIt. By the time they transitioned their software to Escapia, their website needed a refresh and Best of Magnetic turned to Bluetent for help.
Best of Magnetic chose Bluetent's Rezfusion Pro website platform, and they were particularly interested in Pro's traveler-centric features. For example, Pro's functionality enabled Best of Magnetic to add a homepage "Specials" carousel, a feature that rewards loyal customers, attracts new guests, and fills last-minute availability. For one happy property owner, the Specials feature tripled their year over year sales!

MARKETING ADD-ONS & PROVEN RESULTS:
In addition to their robust Pro direct booking website, Best of Magnetic opted to take advantage of Bluetent's digital marketing expertise, starting with SEO services. Kevlin and his team worked with Matt Maydick, Senior SEO Account Manager. Matt's first task was to ensure the SEO equity from their previous website wouldn't get lost. He then designated a variety of keywords for the Magnetic Island area. "Matt's helped get us to the point where, for 35 out of 43 important keywords for our area, we rank first, second, or third in organic search," Kelvin reports.
In addition to SEO work, Best of Magnetic signed on to Bluetent's email services – a marketing tactic they'd never used before, even though their contact list was more than 6,000 strong. Working with Email Account Manager, Kelly Gitre, Kelvin and his team were able to see impressive results. In May 2020, Best of Magnetic ran two email campaigns that generated in excess of $35,000 in direct bookings. And because they opted in for the pop-up tool — a crucial add-on to their Pro website — not only would they be able to add even more names to their contact list, they were able to run promotions, too.
It gets even better. To complement their suite of Bluetent services, Best of Magnetic added social media advertising, and after their first active month, they certainly saw results! In the initial 30 days, they've generated one direct booking from paid social media advertising and 14 assisted conversions. To boot, with increased engagement on their Facebook page, Best of Magnetic has also generated nine direct bookings through organic social media. And will limited funds spent, they've achieved a stellar ROI with nearly 23k in revenue related to social, one month after they implemented a social media advertising strategy with Team Bluetent.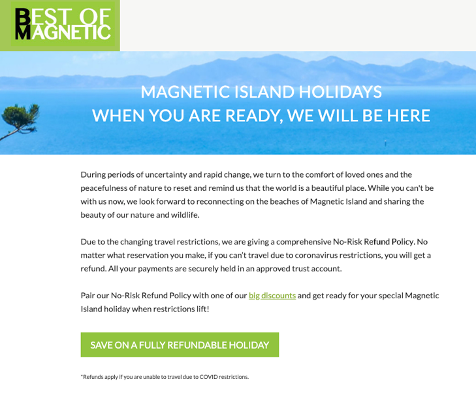 DON'T JUST TAKE OUR WORD FOR IT:
"If you're the type of property manager who wants support in critical areas like email marketing, social advertising, and search engine optimization, and you want a modern website with revenue-generating features, and you don't want to go to six different businesses to get all this stuff done … go to Bluetent and you can package the whole lot together and get an integrated solution that leads to results."