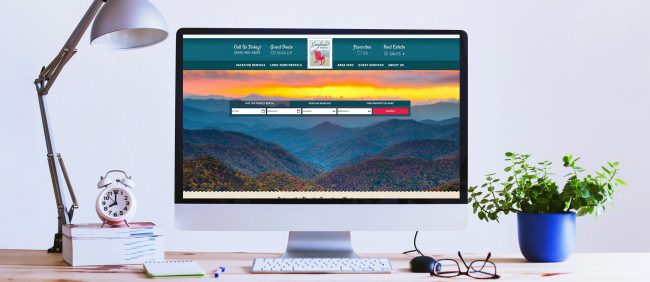 Destination
Black Mountain, NC
PMS
Escapia by HomeAway Software
"I'm confident that Bluetent's ACE Email Suite is fulfilling an essential piece of our marketing and web presence. The suite is a 'well-oiled machine' for keeping our brand in front of our guests. The dashboard is straightforward to use in the management of lists and email campaigns and the sophisticated reporting is helpful for constantly refining email strategies. From the shopping cart abandonment tool that solicits conversions to the meticulously designed email templates that are set up for any device — the Bluetent team really offers a full email arsenal that is built to grow subscribers and offers a streamlined way to transport your web presence to past and future guests' inboxes."
– Caleb Hofheins
Marketing Director & Broker / Realtor
Greybeard Realty
Background
When Greybeard Rentals entered the Asheville rental market as property managers in 1999, they committed to offering the best personal service for homeowners and renters. Their award-winning management team has maintained that commitment while growing to represent more than 400 rental homes, the largest selection of short-term and long-term rental cabins in the Asheville area.
Challenge
Greybeard Rentals spoke with Bluetent to create the best and most efficient email marketing strategy to complement their new Rezfusion website and to further their mission of offering the best customer service.
Solution
Bluetent created a full suite of email marketing tools, including a configurable modal popup that's driven 80% more subscribers, a fully automated shopping cart abandonment process that has a 7% online conversion rate, an enhanced rental email sharing tool that has a high online conversion rate of 3%, web form automation which includes a subscription process that has a 75% open rate, and an easy to use automated reservation segmentation tool that allow the client to target past guests or exclude current guests with just a few clicks.
Results
Greybeard Rentals has seen 3.92% of all online transactions attributed directly from these tools and email marketing is their 2nd leading eCommerce conversion rate. They've also had an incredible 40% increase in subscribers.
Increase in New Subscribers
Open Rate for Web Subscriptions
Bluetent's Email Marketing provides value and develops an emotional connection with your brand from the initial lead to the confirmed reservation and beyond. Our award-winning email team challenges our clients to think creatively and strategically about each thoughtful message while applying industry-leading best practices.