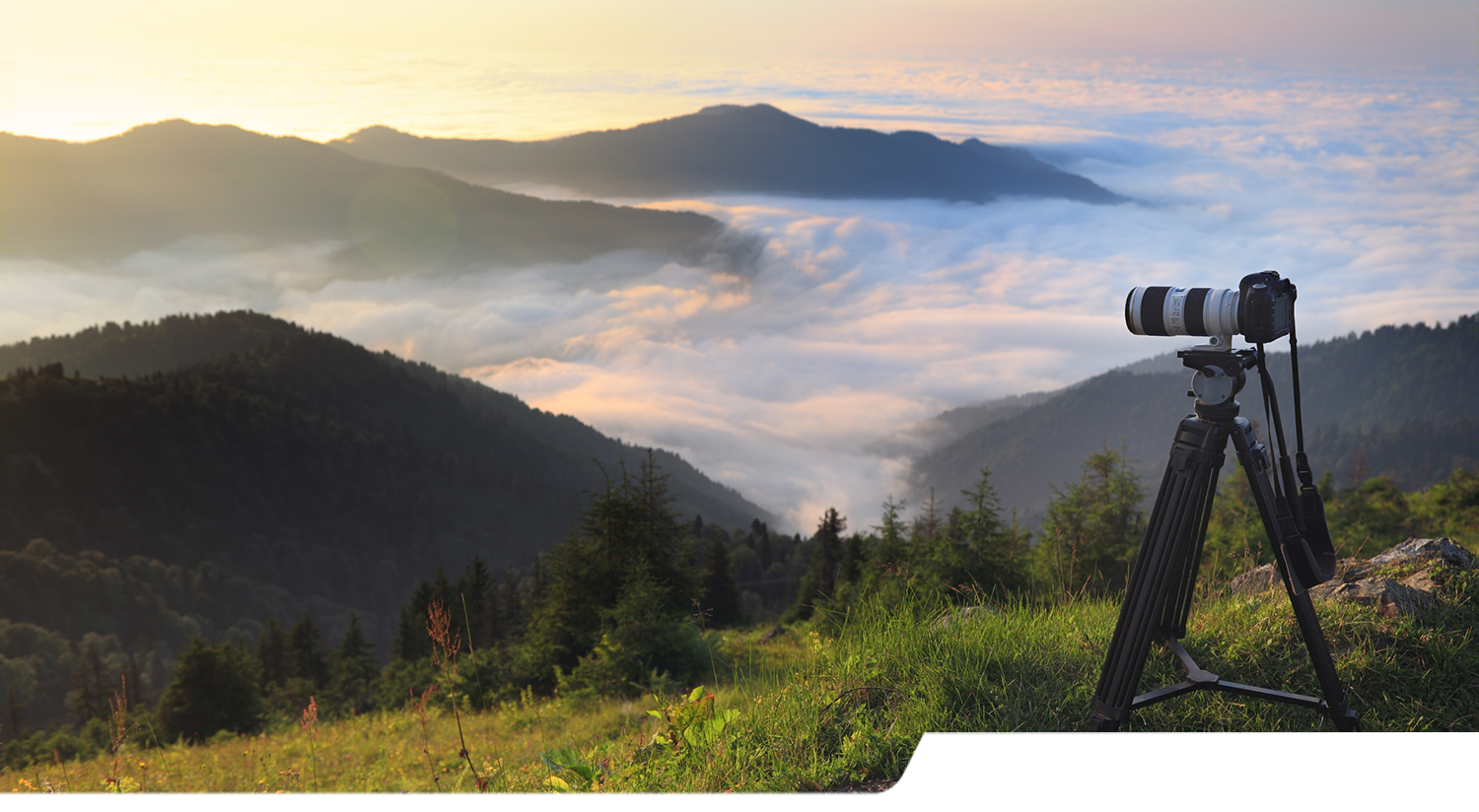 We all know how powerful images and rich media are for travel and hospitality marketing. Website visitors should emotionally connect with your brand and stay there long enough to book their reservation. Compelling imagery creates an experience for the travelers and engages them with your brand, location, rentals, and team. There are a few things to know and understand before you upload a photo onto your website. You must first, optimize!
An optimized image is a rich image that holds the highest quality for the viewing on any device. It shouldn't be too big that it slows down the site load time, but at the same time, it shouldn't bee too small where it looks pixelated and unclear.
What are the optimal sizes for images?
Full-Width Images
Minimum Image resolution:  2650 x 900    
Max. File Size:  10mb
Aspect ratio:  3 : 1  
These are your most important photos that live on your homepage, and the ones you'll need in the highest resolution. They should be spectacular, for instance, panoramic shots of sunsets on iconic beaches, bluebird powder ski days, awesome food, families having fun, and/or events in your area. In addition, consider adding 1 or 2 photos of your finest properties, shown in a way the person feels like they're right there in the picture.
Banner images
Minimum image resolution
1000 x 350
Aspect ratio  3 : 1
Being able to add banner images on your site is an excellent way to spice up your pages and create an immersive experience for your future guests. Banner images work great on pages such as check-in procedures, rental policies, the "About Us" or Directions pages and so on.  The subject of the photos here depend on the theme of your pages; however, you can also incorporate landscape view, sunrises, local activities and cuisine, and other beautiful photos that represent your brand.
Snippet, Thumbnail, and Teaser Images
Minimum image resolution:
500 x 750 to 350 x 270
One of the best ways to rank well in search engines, like Google, is to have a lot of local information on your site — a "local's guide". You can incorporate some fun images on your "Things to Do" or "Events" pages. These pictures generally depend on your site layout and what ratio and size work best for your needs and website section. These teasers and snippets are smaller than featured images, so it's not vital to have a stunning resolution. Most content strategists take photos of storefronts and locations with their phones or ask store owners for a photo to use.
How do I find great images to use?
Finding the best images is a whole challenge of its own, but don't fret, there are many different resources to collect amazing images for your site. Below are lists of both free and subscription-based resources. Make sure always to read the fine print, as some images may have copyright requests.
Free
Ideal for generic lifestyle shots, pools and jacuzzis, beach gear, sand and shells, activities, and other travel related images.
| | | |
| --- | --- | --- |
| Name | URL | Notes |
| Gratisography | http://www.gratisography.com/ | |
| Makerbook | http://makerbook.net/photography | Collection of 5-10 different sites that offer free images |
| Unsplash | https://unsplash.com/ | |
| Pixabay | https://pixabay.com/ | |
| Pexels | https://www.pexels.com | |
Subscription
Usually have a higher inventory of specific areas and locations.
Another great idea that we have seen success with is to host a photo contest and enable your guests and team members to be the photographer! Afterall, you are the local expert, and you know the best spots to soak in a beautiful sunset, you know where the sandpiper birds linger, running in and out of the water, capture those moments and utilized them. Ask your guests to do the same; they are sure to get excited when they see their photo featured on your website! You could also use local amateur photographers or hire a college intern to capture some great images to use. The options are endless.
Reminder: Always be sure to get written permission to use photographs on your site.
How do you optimize?
Many different programs and products can help with optimizing your media correctly, here are a few of our favorites.
Canva – Canva is a fantastic tool, there are free versions along with monthly and individual fee options. The free version even comes with free photos, graphics, and icons, but as you explore you will also see there are some that have a one-time fee (usually around $1). What's great about this site is they offer tutorials along with insightful marketing tips, the perfect resource for creating images for blog posts, social posts, infographics, flyers, and even brochures.
Another noteworthy point is you don't have to build images and graphics from scratch, although this is an option as well, you get to chose from a multitude of already created designs from professionals. Another thing, once you create your account, it saves all your creations within your account. You can go back in, make edits, implement changes, and share with other members of the team so they can edits. When you explore your design, you can choose jpg, png, and pdf print. It seems the options in Canva are endless!
Pixrl Editor – Pixlr resembles a free online Photoshop. When going to the homepage, it will prompt you on how to create an image and start to make edits. You will need the basic knowledge of working with layers and use the tools appropriately. There are a few tutorial videos on their blog as well as Pixlr's Vimeo page. These videos will help you to understand better how to resize, crop, and work within this program.
JPGmini – Easy as pie! If you just have an image and want it resized, this program makes that process extremely easy! You can try a free trial, but once that wraps up, you will need to consider a pricing structure option. JPGmini allows for you to upload an image, and reduce the size by up to 80%, without compromising quality.
And finally, if you have a budget to buy and own a software, Photoshop or Lightroom are both great options. Photoshop contains a variety of tools that allow users to manipulate images and is more in depth, which can be confusing if you aren't tech savvy. Lightroom is more for image management and editing with basic edit options similar to Photoshop.