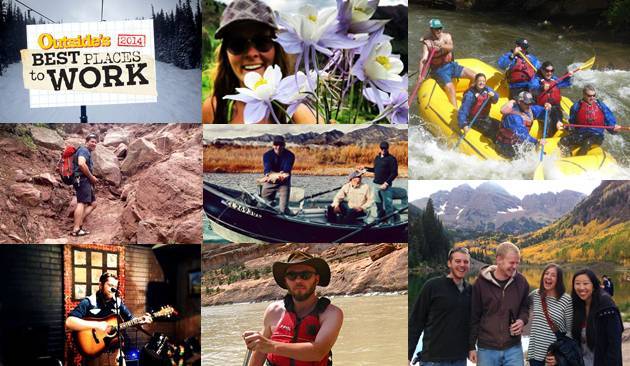 For the third year in a row Outside Magazine names Bluetent to their annual "Best Places to Work" list! We are thrilled to be acknowledged among so many incredible companies who strive to work hard to play hard. While there are many lifestyle perks enjoyed at Bluetent, here are a couple attributes that galvanize our unique agency.
Our clients, who continually challenge us to reach for new heights and push the boundaries on innovation.
And our team, comprised of brilliant, talented, and passionate individuals who constantly tinker, innovate and create new ways to achieve success.
We are beyond elated by the recognition and will continue to stay committed to leading healthy lifestyles, finding the perfect work-life balance, and embracing the beautiful valley we are lucky to call home. Thank you to all who have built Bluetent into the incredible organization we are today. And thanks Outside for the continued support. A very special congratulations to all who made the list!
— Are you ready to join the team? Check out our open positions!