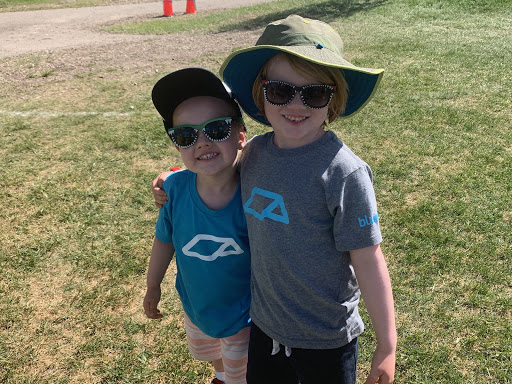 Every once in a while, we step away from our computer screens and out of our pallet-clad office space to enjoy all that surrounds Bluetent HQ. We love our jobs (empowering YOUR vacation rental brand) and we love getting outside, too. Check out how we play when we're not hard at work: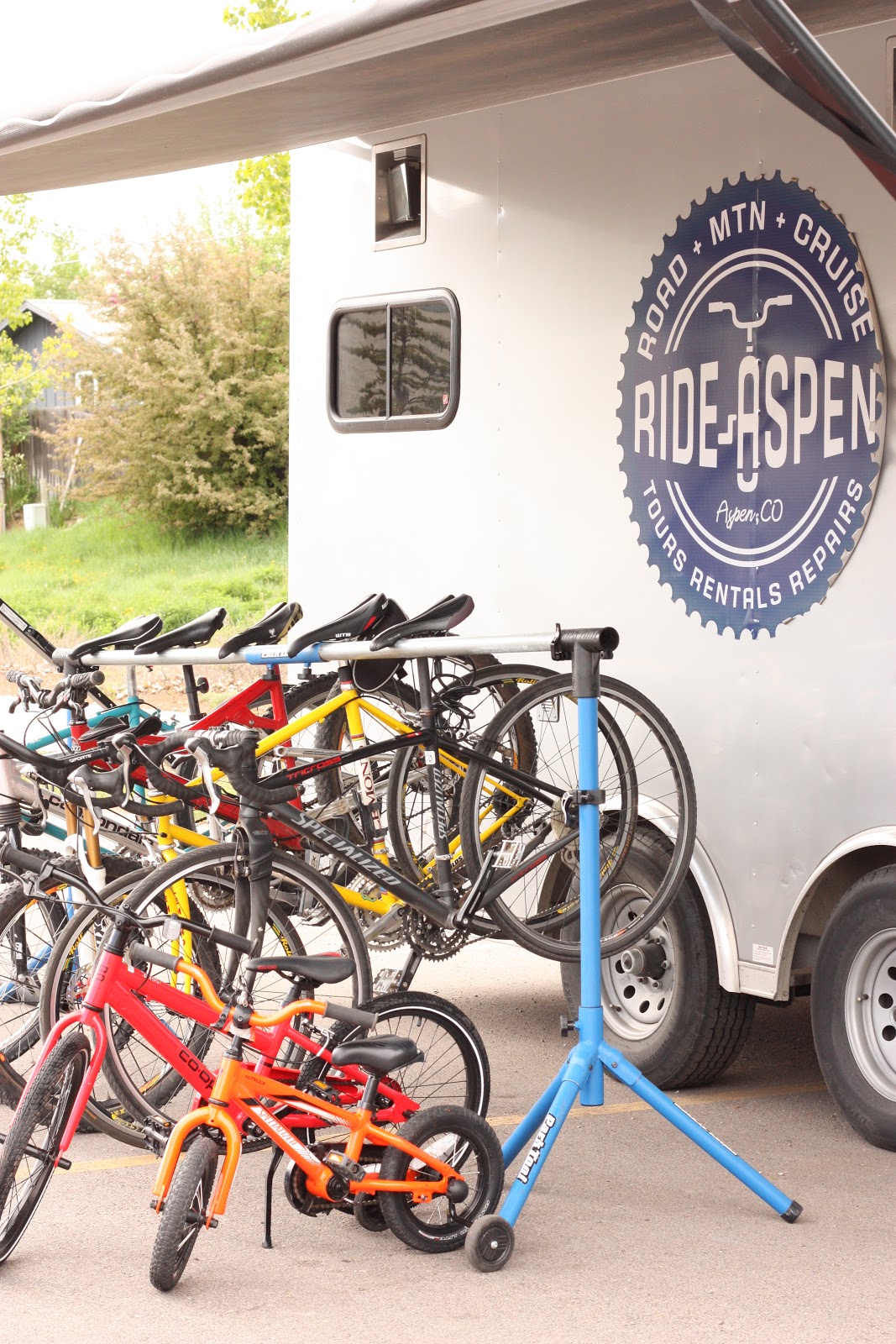 In early May, Bluetent employees signed up for a biking tuning session – available to all employees with bikes in need. Now that it's finally stopped snowing, it's time to get back in the saddle and enjoy our two-wheeling machines.
OUR LUNCH BREAKS AIN'T HALF BAD
What's the best way to get you through the afternoon? Refreshing yourself with a quick jog during lunch (and yes, this is really the view behind our office).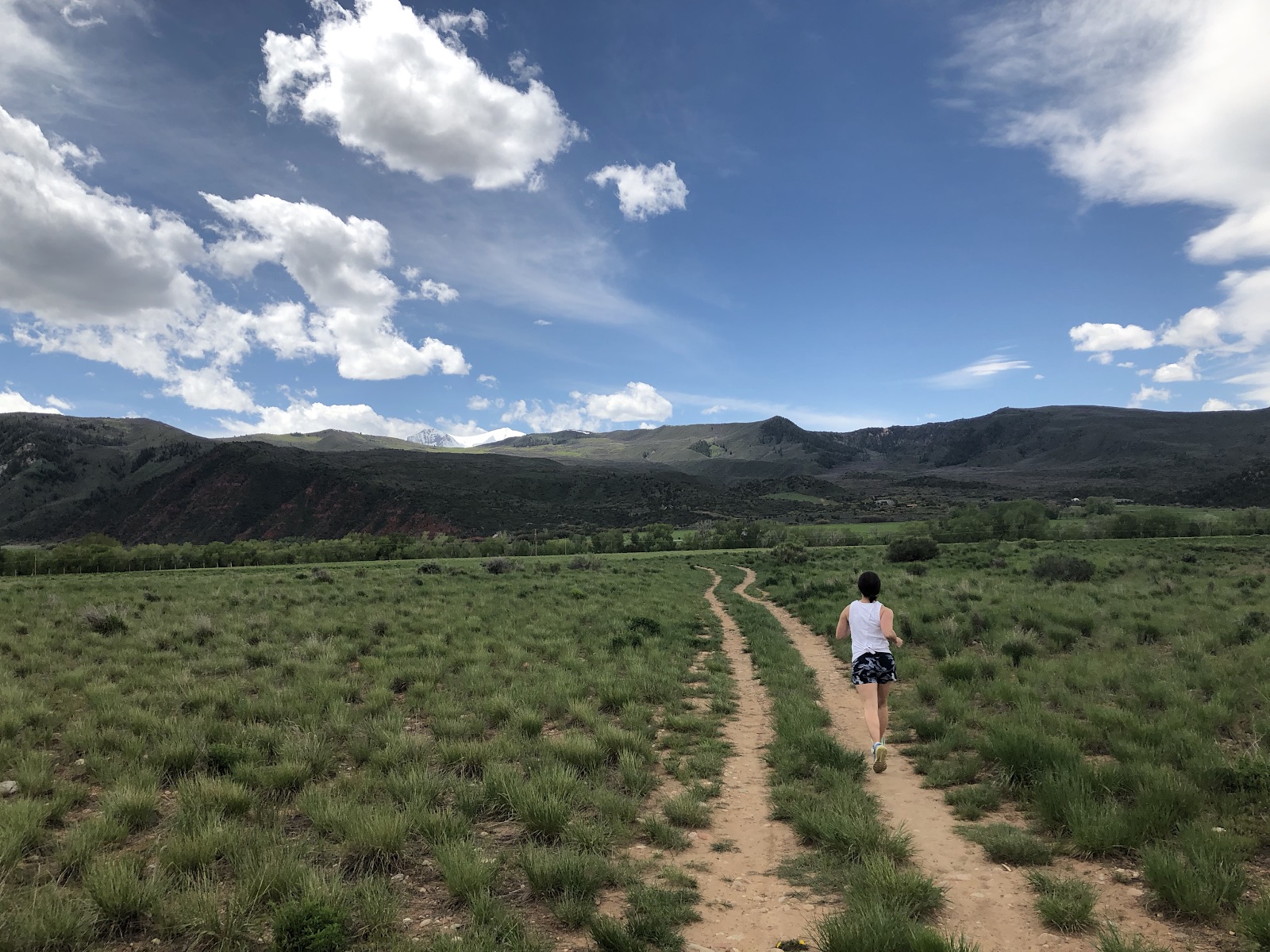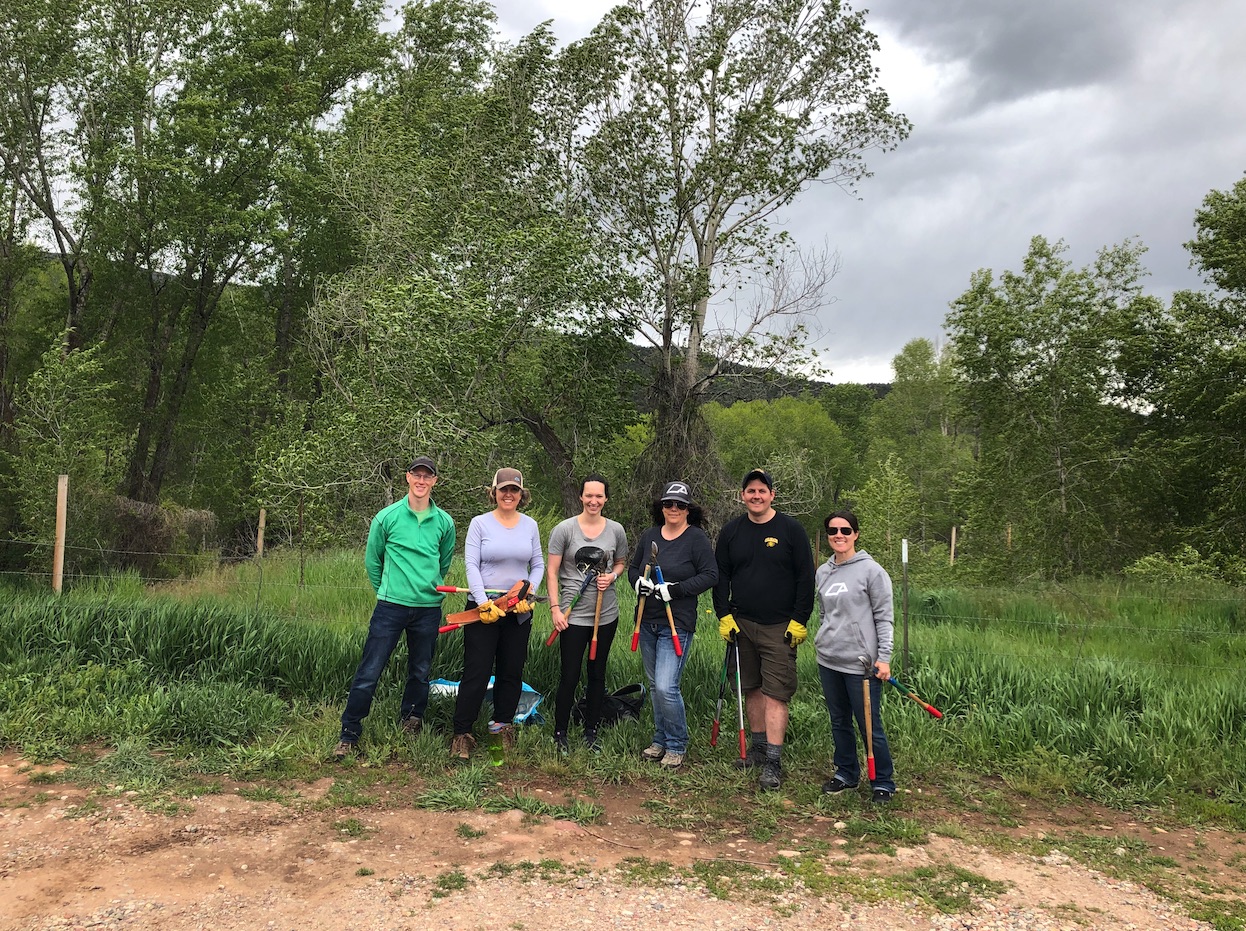 Our staff doesn't just enjoy the local trails, we take care of them too. During two shifts (one that included LOTS of rain) with Roaring Fork Outdoor Volunteers, Bluetent logged in trailwork hours for our community.
At the office, we're like a family. Outside the office, we encourage our kiddos to wear Bluetent gear. 🙂