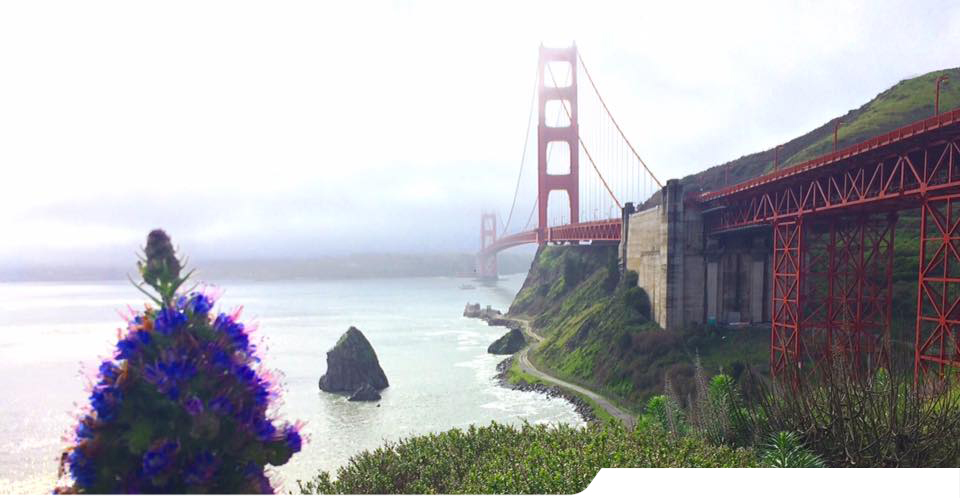 I had the opportunity to attend the Social Media Strategies Summit in San Francisco this year and returned to the Tent full of insight that our team can't wait to apply! The conference was a 3-day dive into the deep end of social media marketing, with keynotes from the marketing teams for Hilton, Gatorade, GoDaddy, Casper, and more. There were many interesting case studies and topics, but one theme that seemed to connect them all was developing a community through social media. Here are some of my key takeaways from the week!
Influencer Marketing – Today, influencer marketing is nearly ubiquitous among large and small brands. If you aren't familiar with the term, influencer marketing encompasses any kind of arrangement between a brand and a person of interest on social media in exchange for promotion of their product or service. This might appear in the form of a celebrity wearing a brand's sunglasses in a photo on instagram, or a blogger gushing about their favorite new subscription service on facebook. At SMS Summit, speakers urged brands that are new to influencer marketing to begin with "microinfluencers". Identify a social media user that fits your target market, reach out with a proposal, and establish very clear expectations of the exchange. Measuring the ROI from influencer marketing can be difficult. The idea is that organic engagement from these efforts creates a community around the product or service, that in turn makes other people want to be a part of the club. If they admire the influencer, they begin to associate the product with their "ideal selves" and purchasing the product allows them to become that ideal. While this method is less measurable, the benefits are priceless.
Employee Advocacy Programs – A spin off of influencer marketing, employee advocacy programs have been instituted by large brands in recent years in order to fully utilize their greatest resource: their staff. These programs turn their employees into brand advocates on social media by gamifying the experience through a rewards system. Employees engage with and share information about their company on social media in exchange for points, prizes, or other rewards. As a result, brands increase their reach, brand loyalty, and (in the long-term) conversions.
Video – Humans are visual creatures, and videos are significantly more engaging than text or images. This is a huge opportunity for brands to utilize video to capture their audience's attention and drive conversions.What's more, ad space for static ads on facebook is running out. In an effort to increase ad revenue, Facebook recently introduced new video ad products and updated its algorithm to prioritize video in the news feed. As a result, video ads will have lower cost per click, a higher ranking in the news feed, and will have more relevance to your audience. Long story short – you need to be investing time and resources into video. Whether its a simple iPhone video or a high quality production, video will be key for your social media strategy in 2017 and beyond.
Community Engagement – While community engagement is a well-established best practice in social media, it is more crucial than ever in 2017. Community engagement refers to the ongoing effort to engage with your fans (and foes) on social media by responding to comments, messages, and reviews, sharing user-generated content, and creating a relationship with every user that interacts with your brand on social media. This practice sets you apart from competitors and keeps you top of mind with those users. It's all about creating a relationship with your fans and providing value. For example, Hilton created a program to respond to tweets made about their cities with helpful information about the area, like a virtual concierge. These kinds of engagements establish your brand as an authority on a topic or location and keep those users returning to you for insight in the future.
We look forward to continuing to apply these strategies for our clients in 2017. If you are curious about how to implement these strategies into your social marketing efforts, feel free to reach out to our team!
Save
Save