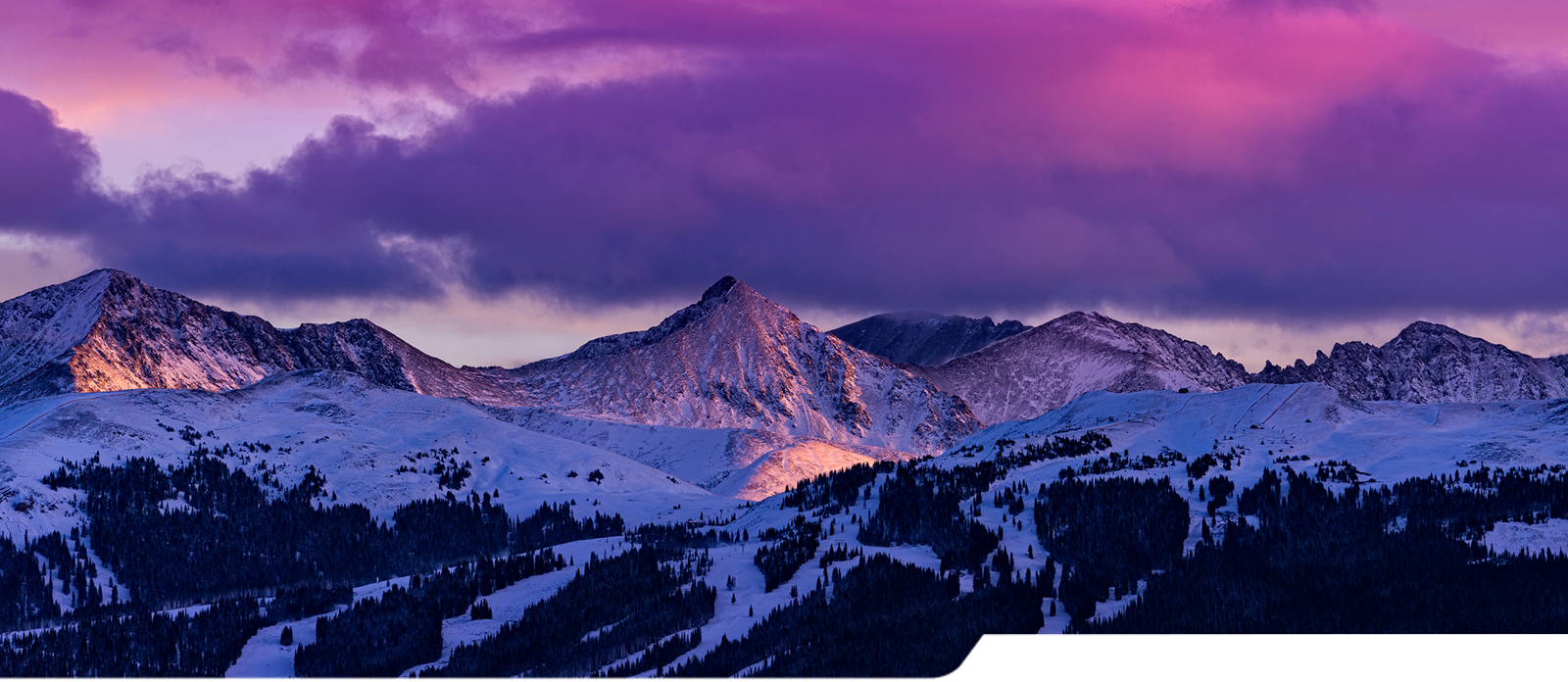 It's a new year, and there have already been plenty of changes in the world of search. From the new Google Search Console, to continuous updates in Google Analytics, and a few small changes in Google My Business, the search engine giant continues to keep things exciting. Here's what we'll be covering in this month's "What's New in Search":
Page Speed will now be a

Mobile

Ranking Factor

Google My Business

Questions and Answers

New

Video Upload

in Google My Business

New Features

in Google Flights, Trips and Hotel Search
Page Speed Will Soon Be a Mobile Ranking Factor
People expect nearly instant results these days, and when it comes to digital, the bar gets higher and higher each year. Pagespeed has long been a ranking factor in Google's algorithm, but until now, this signal has just been focused on desktop results.
In January, Google announced that soon (July 2018) pagespeed will be a ranking factor for mobile searches as well. Google says the "Speed Update" will only affect the pages with the slowest load time, not your website as a whole.
User intent will still be a higher ranking signal than pagespeed, so it's possible a slower loading page can rank well if it's the best possible result for the user's query. But as more and more website owners start to focus on improving pagespeed for both mobile and desktop, rankings are going to become harder to improve if your site isn't fast.
Remember also that pagespeed not only affects your rankings, but it also affects the user experience. Pingdom conducted a study last month showing that a page's load time directly affects bounce rates. As the page load time increases, the bounce rate increases drastically. So in order to keep people engaged and browsing your site, you've got to be paying attention to how long it takes for pages to load.
Google's Pagespeed Insights Tool is still one of the most reliable in terms of measuring how fast or slow your pages load.
Google My Business Questions and Answers
Back in August of 2017, Google launched a new feature on Google My Business called Questions and Answers. Search Engine Land recently posted an article about this under-used feature, which caught the attention of our SEO team. Search Engine Land found that only 25% of locations on Google Maps have questions. And many businesses, even large corporations, are letting questions go unanswered. We decided to experiment with Questions and Answers, to see how this Google My Business feature could benefit our clients.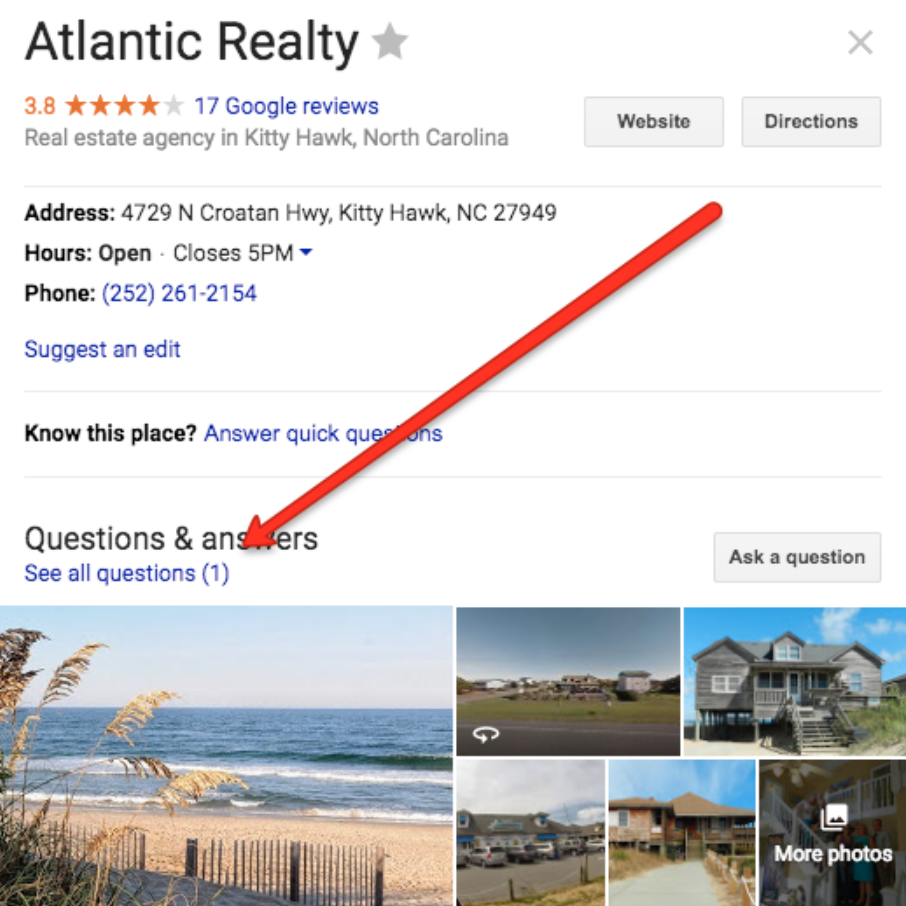 When you do a Google search for a brand name, and their Google My Business listing shows up in the right side of the search results, this is what the Questions and Answers section looks like:
The tricky thing about the Questions and Answers section, is that Google does not notify the business owner when a question is left. Instead, Google sends a message to Google local guides/users that have previously left a review for the business when a question is asked, not the business owner like you would think. That seems a bit counterintuitive, but Google seems to want real responses from Local Guides and the general public, not from Business owners.
So it is important to be monitoring this section of your Business page, as you don't want to let questions go unanswered. There could also be negative comments or incorrect responses to correct or respond to. Search Engine Land also found that many Local Guides are answering questions incorrectly. They are rewarded points for answering questions, so many of them could just be answering quickly to get the points, without doing any due diligence.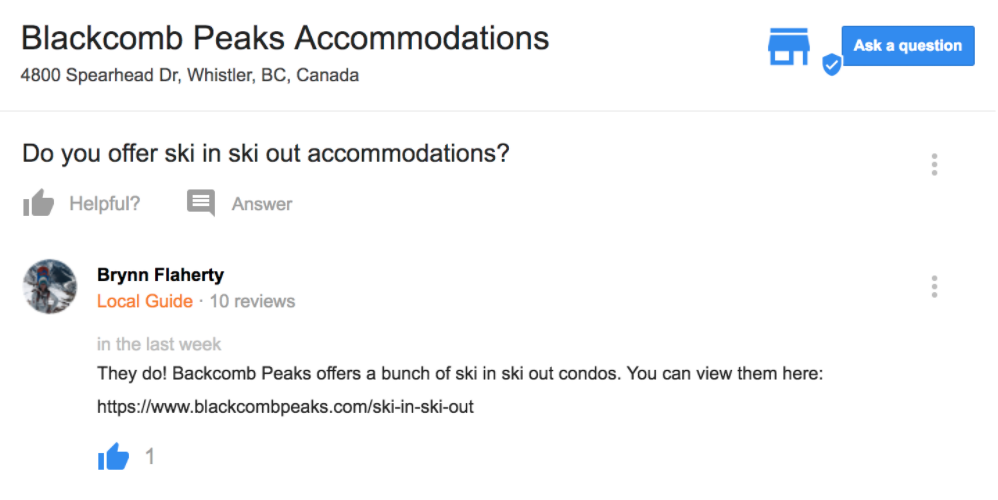 On the right is an example of a question with an answer from a Google Local Guide:
The only way to get notifications about questions is to install the Google Maps app on your phone, and log in with the account you use to manage the Business page. Then, you will receive push notifications when a question is posted for your Business. Make sure to go in immediately and respond, otherwise the person that asked the question might get the wrong information from the public!
Google My Business Videos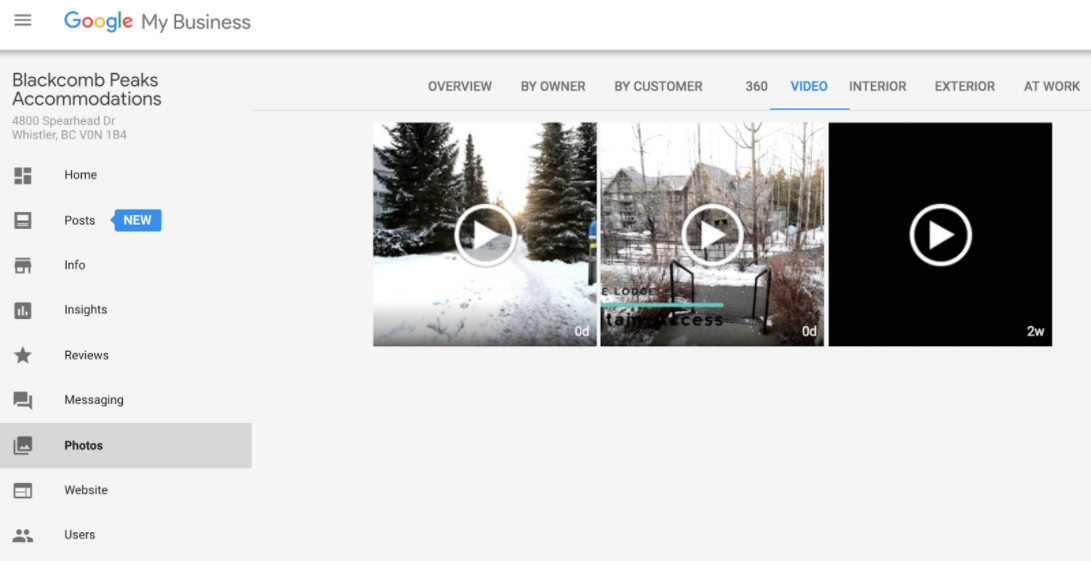 In January, Google started testing the option of uploading Videos to your Google My Business page, in the same section where Photos can be posted.
From your Google My Business page, simply click the Photos tab on the left sidebar, and then choose Video at the top.
Here you'll be able to upload videos that will show alongside your photos on your Google My Business page. Searchers looking up your business in web search or Google Maps will see the video tab and can easily view your videos from Google. This is a great way to engage searchers on a new level and show them more about your business or location.
New Features in Google Flights, Trips, and Hotel Search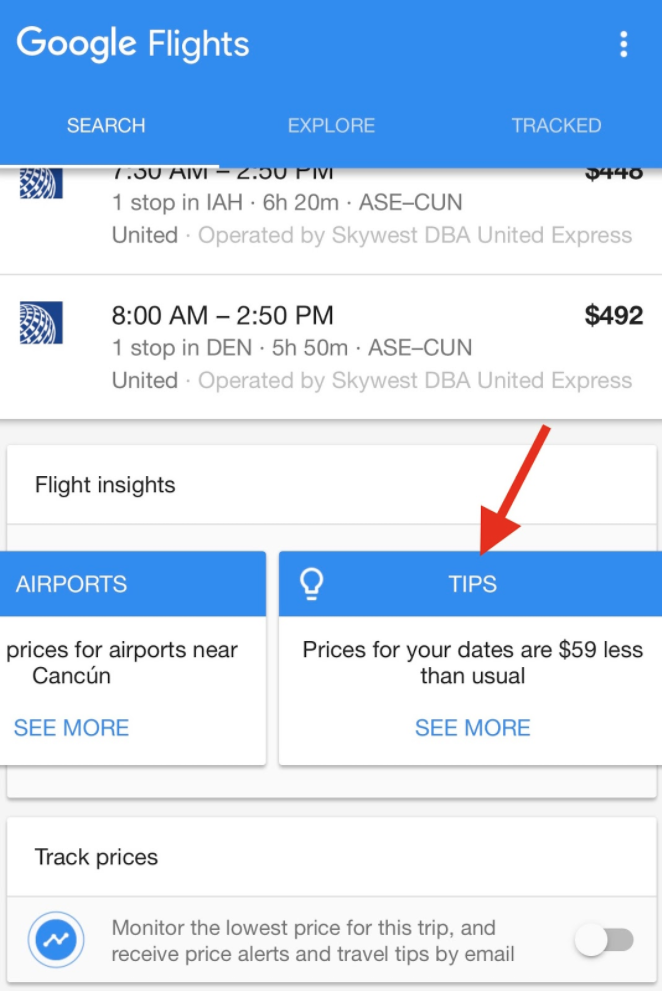 In December, Google added several features to Google Trips, Google flight search, and Google hotel search that help narrow down price and save money. This is reminiscent of the way many popular online travel agencies (OTAs) handle searches, which makes us think this might be how Google will structure the vacation rental search (still in Beta) as well.
Under flight search results, you may start to see "tips," which tell you about how you can save money by changing your airport and your dates, and it will also tell you if your flight is more or less than normal. Google is using machine learning to indicate whether you are saving money on your trip, or if it's not likely that the prices will go down any further. You can also choose to monitor and track prices over time for a selected flight.
Similarly, Google will tell you if the hotel rates you are viewing are more or less than usual, or if the area is busier than normal due to an event. Google is making it easier and easier to book a vacation online.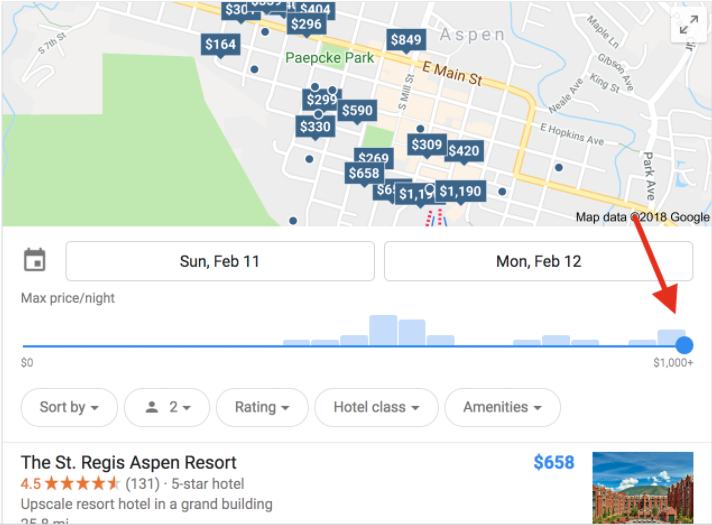 When doing a hotel search, you can use the price slider now to narrow down search results if you're on a particular budget. We are fairly confident that this price slider will come in handy when Google officially launches the vacation rental search as well, since vacation rental prices can vary so wildly.
Bluetent is still trying to learn all that we can about the forthcoming Google vacation rental search, but in the meantime, we're looking to the hotel search for clues as to how it will function. Stay tuned!