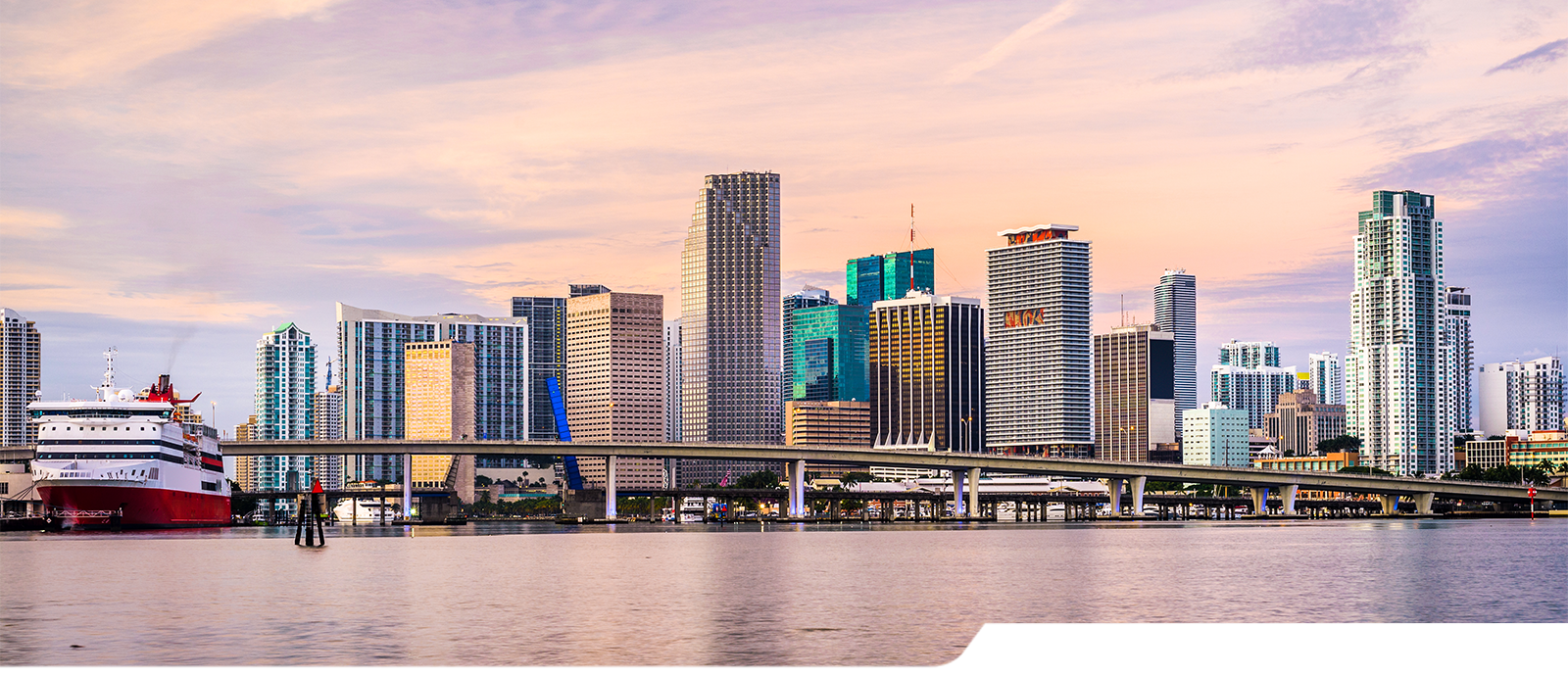 Here are tactics to make the most of 2018 Eastern VRMA Regional Conference!
Attend the "Lunch and Learn: Growing Into the Future of Travel with Airbnb"
Monday, April 16 | 12:15 – 1:45 PM
Presented by: Ashley Byers & Carlos Swaiger from Airbnb
Learn about the evolving Airbnb platform and the recently launched programs and tools for professional vacation rental managers to improve efficiency on Airbnb and attract more guests.
Learn about "Experience vs. Data in Revenue Management"
Monday, April 16 | 1:00 – 2:00 PM
Presented by: Cliff Vars, HomeAway Software, Inc.
Industry experts will discuss revenue management trends that may impact your business in the coming years. The panel will evaluate the importance of experience in managing rates and the objective data in setting rates, as well as how to anticipate revenue management practices as the industry evolves.
Mission Miami: After the first day and all the chatter, you might be starved! Why not grab a famous Cuban sandwich to tame the cookie monster?
Don't miss our discussion on "How to Maximize the Lifetime Value of OTA Guests" during "Ask the Experts Roundtable"
Monday, March 26 | 4:00 – 5:00 PM
Moderator: Alisa Holmes, Director of Client Solutions at Bluetent
Alisa will touch upon tactics and strategies to embrace OTAs and how you can use effective digital marketing to turn new travelers from these channels into lifelong, returning guests who book direct.
Schedule a Demo of Rezfusion, Our Direct Booking Websites and Distribution Solutions.
Available anytime throughout the show, just simply reserve a time, or swing by our Booth #211 to discover our latest products and services for vacation rental professionals and chat digital strategy with our team.
Let's connect! Email info@bluetent.com
Want to review your current initiatives and discuss your business objectives with an expert?
Schedule a complimentary consultation with our team!

Discover how to attract more traffic, guests, and new owners to your website, increase direct-bookings, send better and effective email, and create a successful social strategy.
Not ready to commit? Email info@bluetent.com to start the conversation.
Swing by Booth #310 to pick up a Survival Kit provided by our team that you will need when you venture to the beach! In the kit, you will find: a nice Bluetent sticker for your water bottle, Bluetent's SPF chapstick to apply while you work on that tan, a little pick-me-up snack and an extra kick of Vitamin-C before sipping a craft cocktail, plus something to ease the pain of that sunburn… but hey, no excuses, Coppertone was invented in Miami! We even provided you with wipes to conveniently clean your hands after responsibly applying SPF. We understand you'll need a break after the conference, that's why we planned ahead so that you can relax on the marvelous white sand beaches!
Mission Miami: Enjoy sightseeing at these notorious hangouts: Port of Miami – the Cruise Capital of the World, Vizcaya Museum & Gardens – an Italian Renaissance-style Villa lavishly decorated with European antiques, or the Historic Art Deco District – explore neighborhoods with over 800 buildings from the 1930s and 1940s!