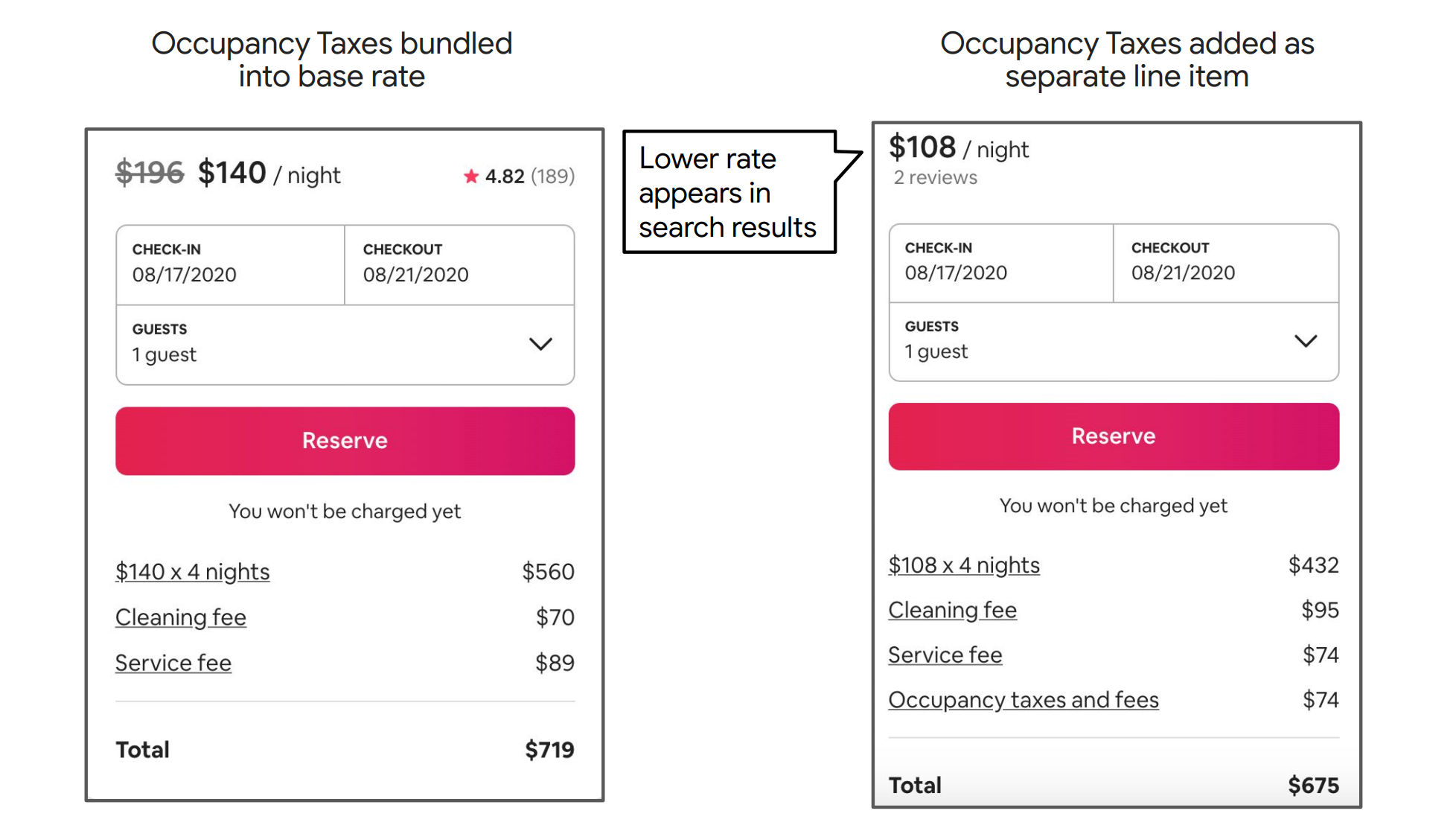 Last month, we announced that Bluetent and Airbnb teamed up to launch a new feature called "Pass-Through Taxes." Airbnb offers a variety of tax configurations, and now Boost will be able to send taxes separately from rents and fees. It's better for you, better for your guests, and likely better for your accounting team. This is exciting news for Boost™ users listing with Airbnb — and our team is stoked to help you get started.
Still not convinced? Check out our top 3 (very good!) reasons why you should start using Airbnb pass-through taxes.
1. More money in your pocket — stop paying commissions on bundled taxes.
Commissions will not be charged on taxes that were once bundled into your nightly rate, now they are a separate line item and not subject to commissions.  
2. Lower pricing is presented during searches which will result in better rankings.
By separating taxes from your base price on Airbnb, you can make your listings more attractive to guests by lowering the total price displayed on the primary listing page.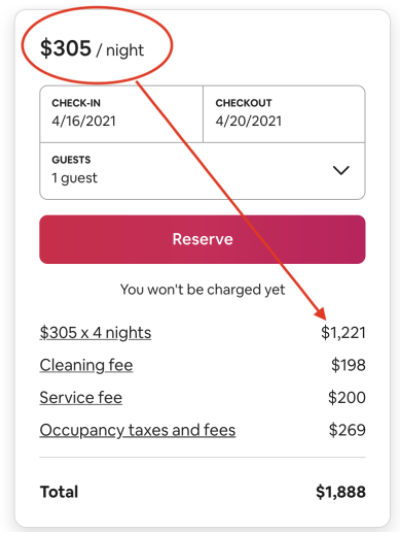 3. Clear representation of taxes during checkout — no more surprises for your guests.
You can build strong relationships with your guests by having more transparent prices on the search page.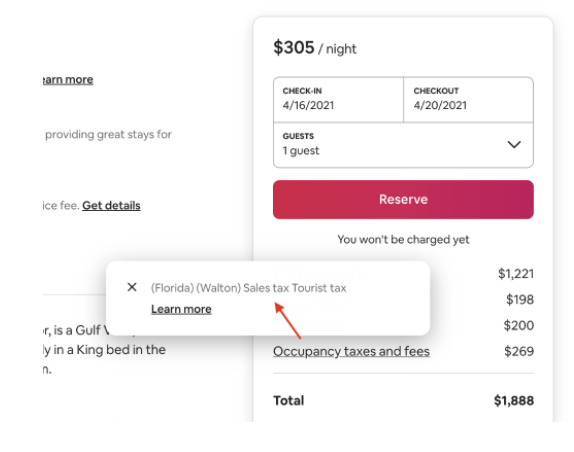 4. Bonus: setting up Pass-Through Taxes is usually quick and easy — especially with a hand from our implementation and support teams.