ACE is an Automated, Customized Email marketing solution developed specifically for vacation rental companies. It's fully integrated with industry-leading property management systems such as HomeAway's Instant Software and Escapia. The ACE program delivers essential guest information throughout the entire customer life cycle. It's all about improving your business and increasing guest satisfaction by delivering useful, insightful and actionable content to the right person at the right time.
By developing a custom API solution that communicates directly with your property management software, ACE does all of the heavy lifting and promises a first-class guest communication platform.
ACE keeps you connected to your customers throughout the entire vacation experience. It makes your job easier, improves the guest's vacation experience, encourages repeat business, fosters positive online reviews, and drives new sales!
It is not uncommon to see open rates as high as 80% and click thru rates around 40%. This is a result of delivering relevant, useful content in a timely manner.  There are a multitude of automated, customized trigger messages for you to consider implementing. From Payment Reminders, to Pre-Arrival, to Concierge, to Post-Departure the potential of the ACE Program is limitless.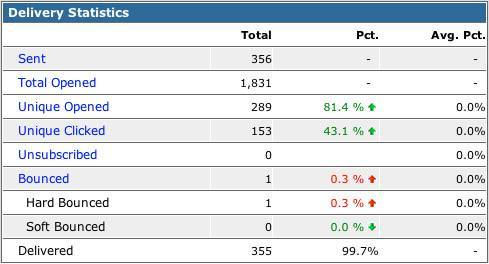 Features and Functionality
The ACE Program automatically sends messages based upon trigger events, taking all manual processes out of the equation.
For example, a Pre-Arrival Email is sent to your guest approximately a week before their date of arrival. The Pre-Arrival message delivers a ton of useful infomration to help your guest plan the details of their vacation. Following is a list of common trigger messages that we can configure and customize for you.
ACE Messages:
Reservation Inquiry Email: A powerful sales tool for reservationists to narrow down specific guest requests and send personalized, customized property recommendations.
Cancellation Email: Immediately sent upon cancellation.
Travel Insurance Reminder: Scheduled insurance reminder.
Payment Reminders & Receipts: Posted payment confirmations.
Pre-Arrival Email: Sent approximately prior to arrival and full of useful information aimed at helping your guest save time and energy by helping them plan the details of their vacation.
Concierge: Sent morning after check-in to ensure your guest has everything they need.
Post-Departure Email: Sent after departure. Thanks your guest for their business, asks for feedback with an online survey, and offers a VIP discount on a future visit.
Survey Follow-up: Fix the bad, spread the good. Drive repeat business and foster positive online reviews at sites such as TripAdvisor and FlipKey.
Click here to view a complete list of ACE examples and triggers.
Contact us today if you'd like a complimentary consultation on how this next generation guest communication program can take your VR business to the next level.