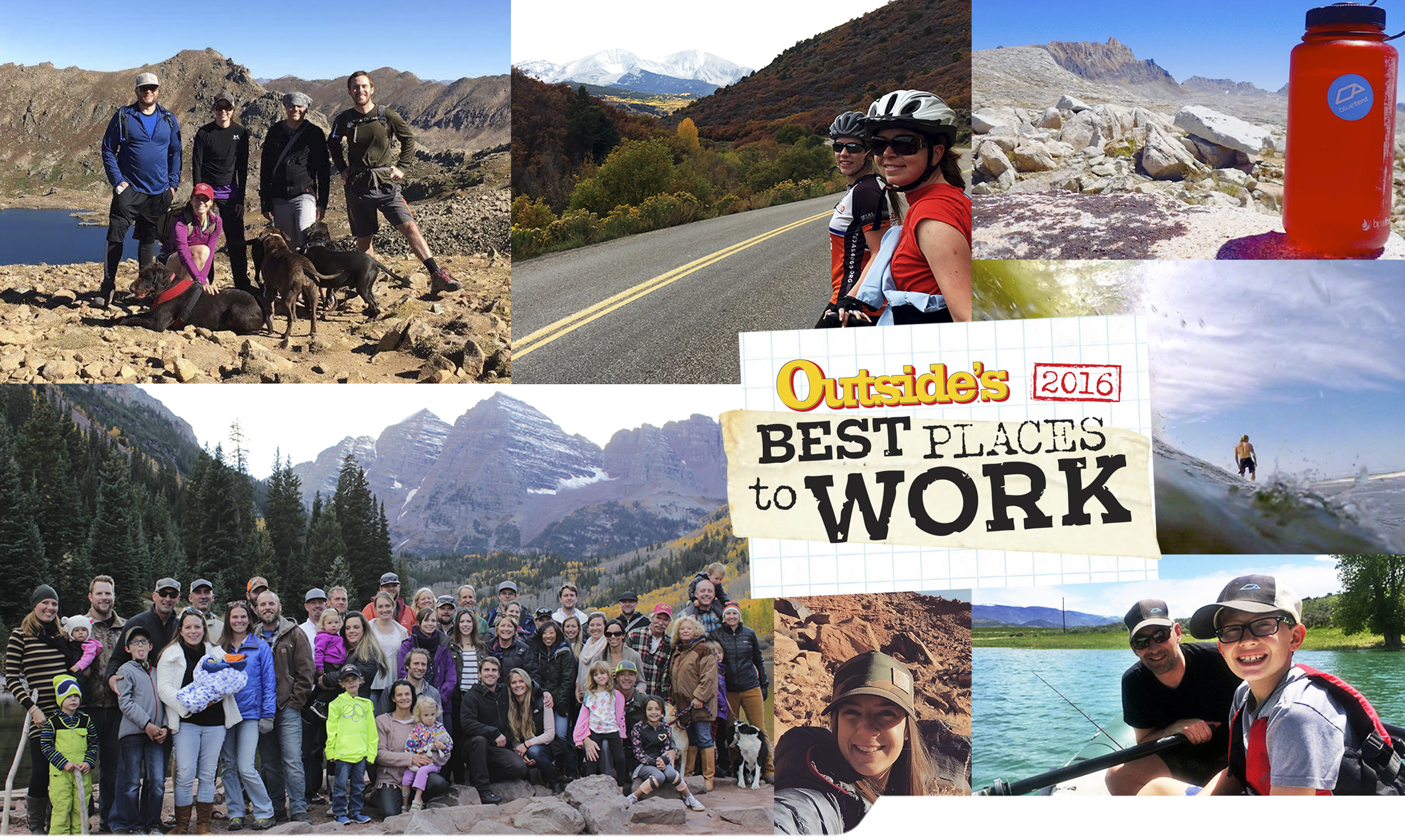 For the fifth year in a row, Outside Magazine names Bluetent to their annual "Best Places to Work" list! Each year Outside recognizes the top 100 companies in the United States that help their employees strike the ideal balance between work and play and we ranked in at #46 this year. We are thrilled and humbled to be recognized and will continue to support a healthy lifestyle and encourage our team to find a perfect work-life balance. This value and philosophy creates an atmosphere dedicated to innovation, collaboration, creativity, and quality, allowing us to keep striving for new heights.
A huge thank you goes out to our amazing clients, who continue to challenge us to push boundaries on innovation. We also want to thank our talented and passionate team that shares core values which are the backbone to the agency: teamwork, passion, quality, courage, and work-life balance. Using these values as guiding principles, the team is dedicated to delivering innovative marketing strategies for their clients that inspire travelers and create long-term, sustainable growth. We're honored to be recognized for this culture and success.
The list of companies chosen by Outside Magazine encourage employees to lead an active lifestyle, are eco-conscious, and prioritize giving back to the community and we love being a part of this grouping! Be sure to look at the entire list of winners.
Want to be apart of the team? Please check out our current openings!