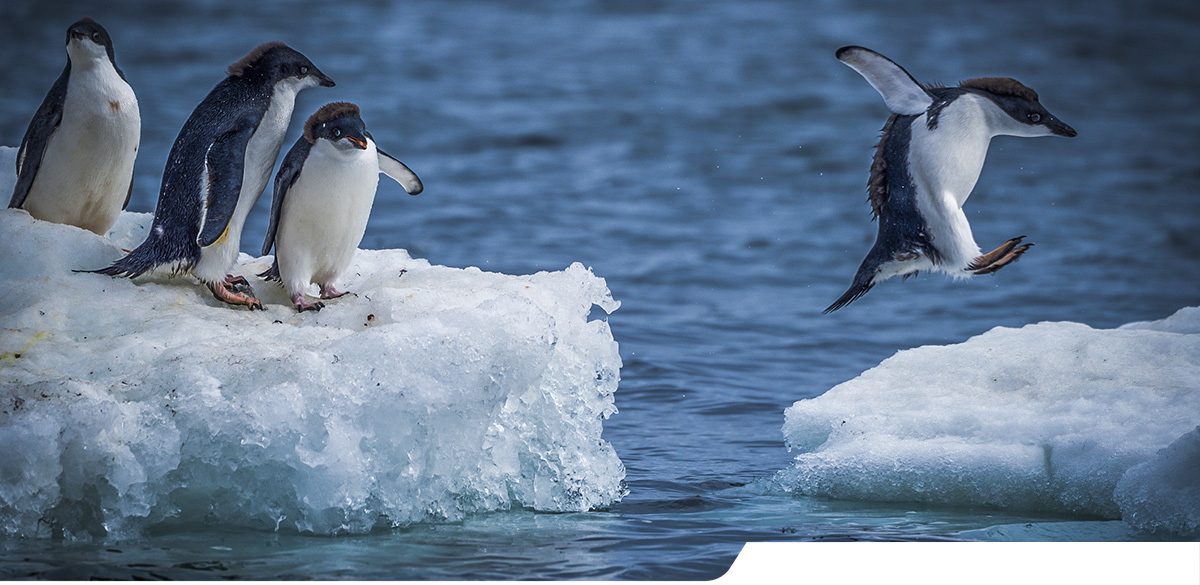 This month in the ever-changing world of Search, we'll look at how the Penguin update became part of Google's core algorithm, and what Google is doing to improve the mobile search experience.
Penguin is Now Part of Google's Core Algorithm
Those of us in the SEO/digital marketing industry know all too well the harsh impacts Google's Penguin update has had on websites and businesses over the years. The Penguin Update was first introduced in 2012 as a way to cut back on webspam, particularly targeting those purchasing links or obtaining them through link networks to game the search results.
Historically, sites that made an effort to remove harmful links after being penalized by Penguin would have to wait for the next Penguin update to recover and regain rankings. And the time span between Penguin 3.0 and the latest Penguin 4.0 update (which rolled out on September 23) was 700 days – that's a long time to wait for "recovery" if you were one of the many penalized websites!
Now, Google has announced that Penguin is part of its core search engine ranking algorithm, which means link quality is one of the 200+ signals the search engine looks for when returning search results. In other words, Penguin is now real-time. Changes made to websites and link profiles will be visible as soon as (or shortly after) Google re-crawls and re-indexes the affected page. And according to Google, the Penguin ranking signal devalues links that are deemed spam, rather than penalizing the entire website.
This is all good news, and the buzz in the Search industry has been quite positive about Google's most recent algorithm update. Websites will no longer be "trapped" by Penguin and in limbo for 2 years until the update refreshes. Webmasters and site owners are simply encouraged to  create inspiring and beautiful websites with informative and compelling content. Those that build websites for users and NOT algorithms will win in the end.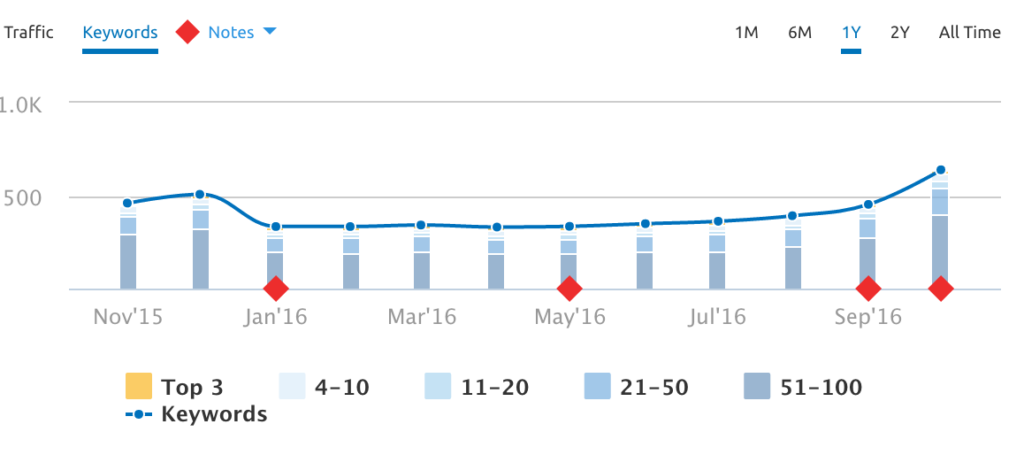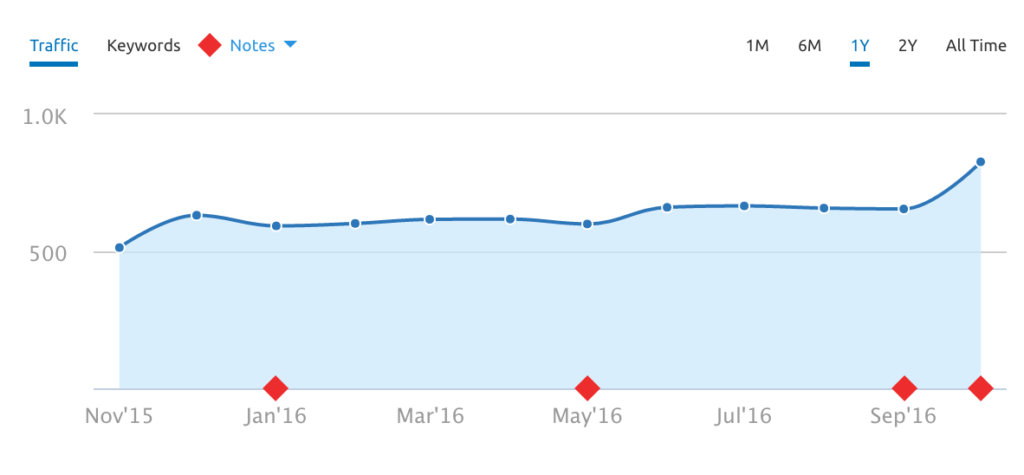 On a lighter note, we couldn't be happier to see clients that came to us with link penalties finally recovering in the search results, indicated in the images above.
Google Continues to Make Improvements to the Mobile User Experience
At the end of August, Google announced two changes to the mobile search results, which are intended to make content easier for users to find on mobile. These include:
Removing the Mobile Friendly Label
Many of you might remember when Google added the mobile-friendly label to the search results, which helped users see which search results were going to be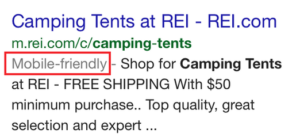 easy to navigate and read on a mobile device. This created a big push to "go mobile," or risk losing traffic to mobile-friendly competitors. Google found that since they added the mobile-friendly label two years ago, 85% of all pages in the mobile search results now meet the mobile-friendly criteria. Since mobile-friendly websites are now more common than non-mobile friendly sites, Google has decided to declutter the results by removing the mobile-friendly label.
Google Cutting Down on Intrusive Interstitials (Pesky Pop-Ups) on Mobile
Google announced that after January 10, 2017, pages that use intrusive interstitials will be demoted in the mobile search results. To put it simply, pop-ups that take up the entire screen or that are difficult to x out of can be frustrating to a mobile web user and can cause the user to bounce and return to the SERPs. In an effort to continue to improve the quality of the mobile search results, Google is suggesting that sites that use these types of pop ups will not rank as highly come January.
Certain types of interstitials will be accepted by Google. Pop ups that alert users about cookie usage, and those that ask for age verification will not be demoted in the search results. Likewise, banners that only take up a small amount of space on the page, like email sign-up banners in the footer, are deemed acceptable by Google. Bluetent account managers will be working with our clients to make sure no one is using intrusive interstitials, but if you have any questions for our team, please do not hesitate to reach out!