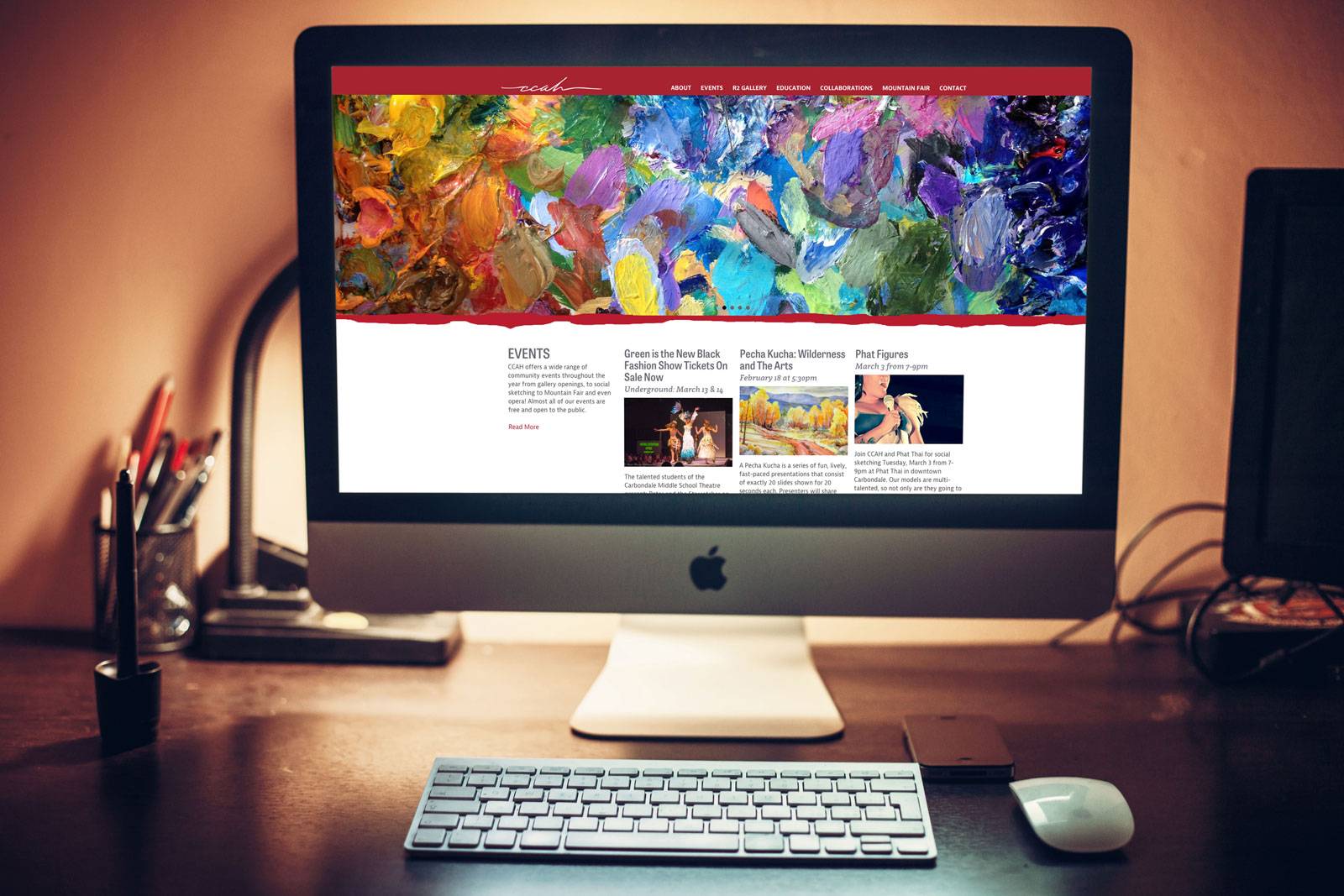 About - Carbondale Council on the Arts and Humanities (CCAH)
Recently, we worked with the CCAH to develop a new website for their creative hub and refine their digital presence. The project certainly hit close to home in more ways than one as we love to partner with non-profit organizations here in the Roaring Fork Valley. CCAH encourages appreciation of art through events and programs designed to showcase local artists. They believe that art is key to building and creating a collaborative community.
We worked closely with CCAH to find the perfect balance and symmetry between art, community and education. We needed to create a website that not only displayed their unique work, classes, galleries and events that CCAH manages, but also needed it to be functional and informative.
We invite you to please explore the galleries, volunteer for an upcoming event or register for a class.  Visit carbondalearts.com.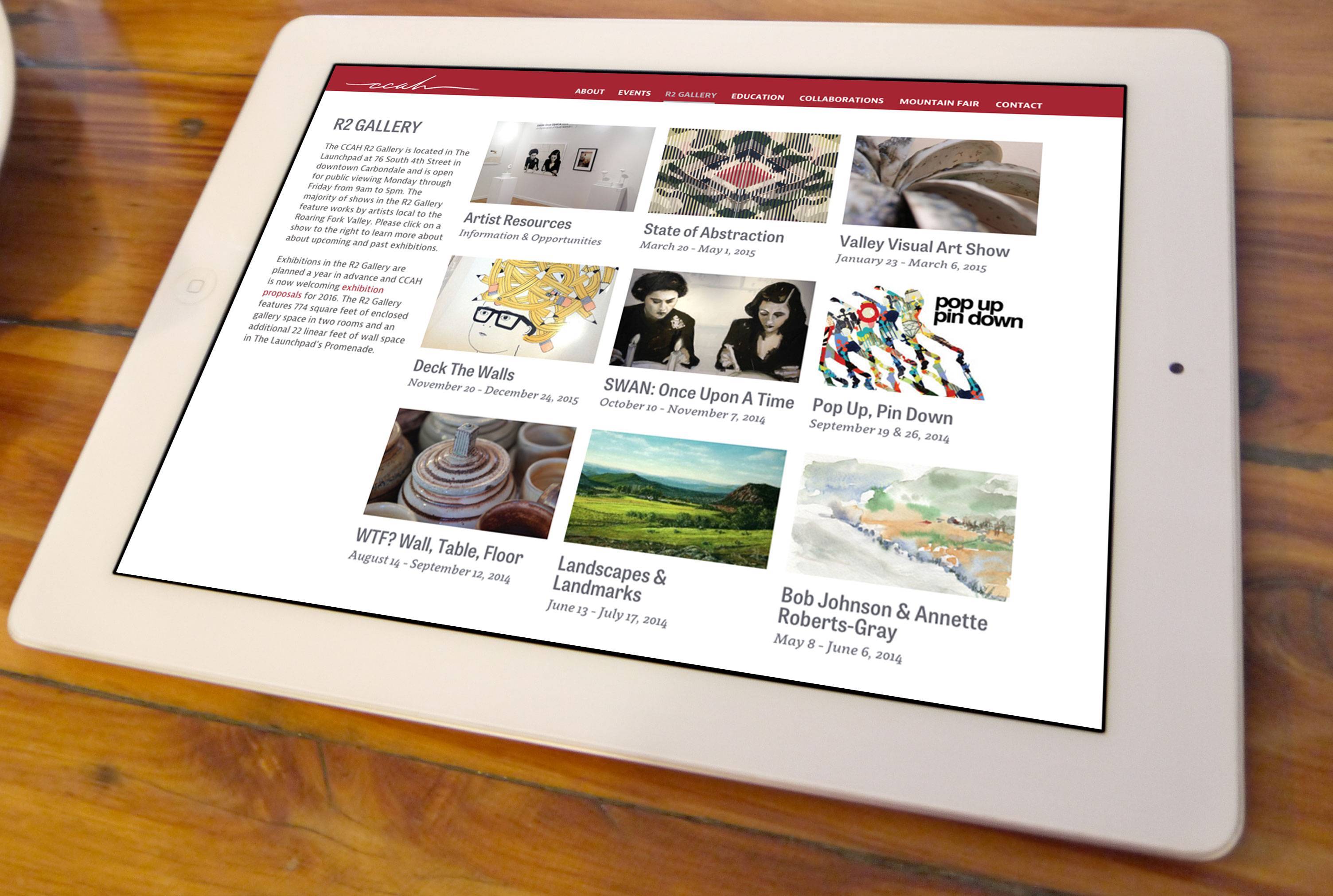 "Working with Bluetent to create a site that works for us and is visually stimulating has been a really good experience. We truly have a site that reflects who we are as a nonprofit and allows us to utilize social media to its fullest. "
– Amy Kimberly, Executive Director
Bluetent was incredibly patient and accommodating throughout our entire experience. The scope of CCAH's activity and programming is very wide-reaching so we needed to and be able to manage an abnormal amount of web content. Bluetent created a new website that allows us to manage our content in half the time and is simple for everyone in the office to edit regardless of their proficiency.
– Laura Stover, Design & Marketing Director