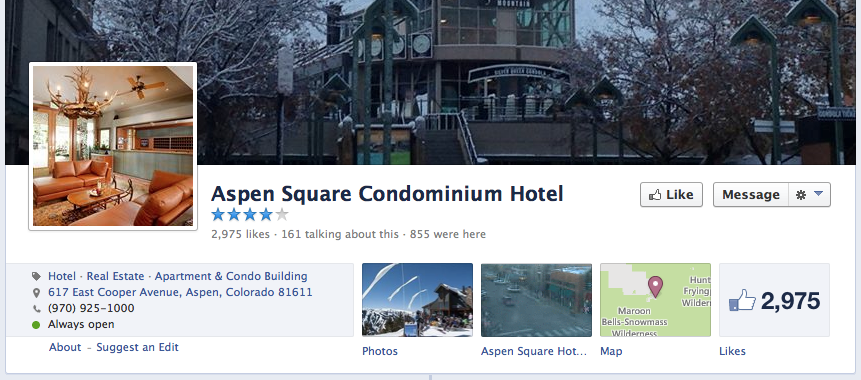 Aspen Square Condominium Hotel, is heralded as one of the premier vacation rental destinations in Aspen Colorado. It's high ratings can be attributed to great location, amazing customer service and of course, immaculate accommodations.
The team at Aspen Square is also incredibly dedicated to creating, developing and maintaining consistent, clear and focused marketing campaigns which contribute to their overall success.

Aspen Square maintains engagement through various channels including monthly email marketing campaigns, innovative use of social media and a strong web presence. 
Aside from their blog, The Locals Lowdown, Aspen Square gains traffic by employing video integration to provide interesting, relevant and informative content.
Aspen Square recently stepped up their efforts by providing Video content directly on their homepage.  Check it out! With their Content Management System the team at Aspen Square is able to add videos to their website as quickly and easily as copying and pasting a link. Find out more.