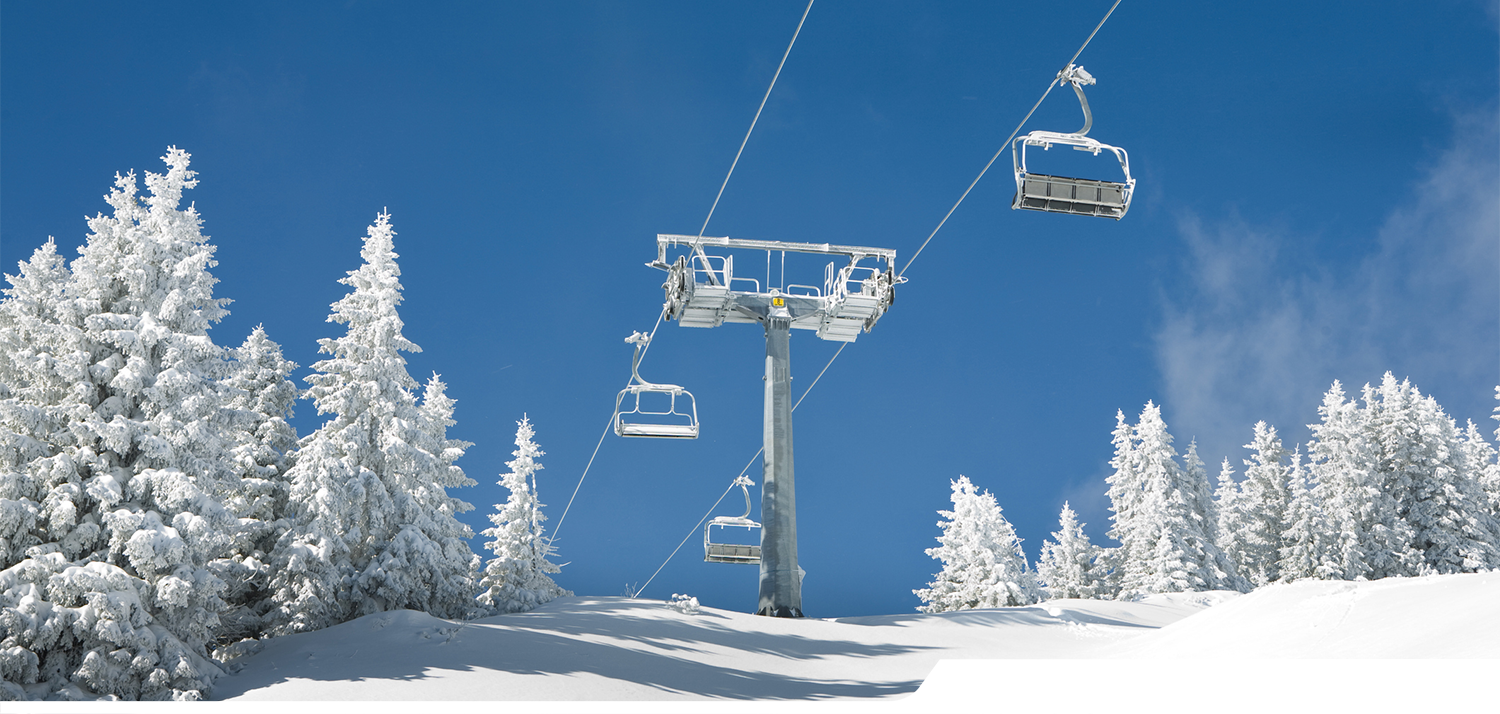 With ski resorts open across the country, there are a few digital marketing preparations that will help you make the most of this busy winter season. According to our partners at Destimetrics, reservations for the 2016/2017 Winter Season are up 10.9% through February 2017. Additionally, 28% of all room nights booked last season are already booked for the upcoming winter. It's important to build off of this early season momentum, so we've laid out a few initiatives to keep your brand front of mind for ski travelers.

1. Send Segmented and Targeted Emails To Relevant Audiences Throughout the Season
Create a campaign that sends an email one month before guests made their reservation last year, with a friendly reminder to book early for the best availability. You can even include a dynamic link to the exact property the guest booked last time, making it all the easier to book the same property again!
Event content is also a great way to generate interest in an email campaign. Make sure to promote big events well in advance, so people have time to make travel plans. A special event discount can add an extra incentive for guests.
2. Create Snow Forecast and Updates
Use your social channels and email campaigns to promote big powder days or approaching storms for your ski area or destination. Guests are far more likely to book a ski trip if they are in the loop on snowfall and conditions, especially if conditions are favorable.
Consider offering a special discount on powder days. For example, if Aspen Snowmass reports more than 6 inches overnight, reservations made on that day will receive a 25% discount. Or tailor the premium amount based on how much snow falls. This is a fun way to create buzz around snow!
And whether or not the posts result in bookings, snow makes excellent content, keeps your guests updated on current conditions, and increases brand loyalty, trust, and excitement. Photos of your winter wonderland are essential, but a Facebook Live post is another effective way to get guests and prospects excited about the weather. And make sure to stay active on social media throughout the winter, not just when it snows.
3. Schedule Your Content Calendar in Advance
There are certain winter events you know will happen. For instance, each year Aspen has a WinterSköl. Knowing these events are coming throughout the winter will help you prepare, schedule your social, email, and promotional campaigns in advance, and take a little pressure off your plate when the event arrives, and you're in full swing of a busy season.
4. Prepare "Guides" of Your Local Favorites
Authentic experiences are in high demand for travelers. They are looking for that unique experience that makes them feel like one of the locals. Heck, even one of Airbnb's campaigns is to "Live like a Local." And who has better knowledge of your destination than you and your team, who are on the ground and likely long-time local residents? With that said, create content surrounding your favorites and provide helpful guides for incoming guests. A few suggestions are:

Top 10 Aprés Spots in Aspen

The Perfect Packing List for a Winter Wonderland

Top 5 Winter Activities for the Non-Skier

Winter Survival Kit
5. Find Partners in Your Destination to Create Vacation Packaging and Upsell Opportunities
Two goals I believe we all share is to increase cart value and improve the user experience. In my mind, there is no better way to do that then to provide your guests with thoughtful opportunities to plan their perfect winter vacation.

One way to do this is by selling lift tickets online through your website, like our trusted and satisfied clients at

Jackson Hole Resort Lodging

.

Another excellent opportunity is with quality gear rental partners, they often have the inventory and can facilitate a streamlined rental process for your guests while also giving you a little kickback for the lead. A win-win!

Finally, travel during the winter season can often be stressful due to weather. Finding a trusted transportation partner is also a great opportunity to improve your guests' experience while helping you increase revenue through commissions.
To conclude, the winter season is often stressful with the holidays and the influx of seasonal travelers. But it also offers incredible opportunities to set your brand apart, improve your guest experience, and turn one-time visitors into lifelong patrons. Don't miss out; seize the opportunity and give winter all you've got!