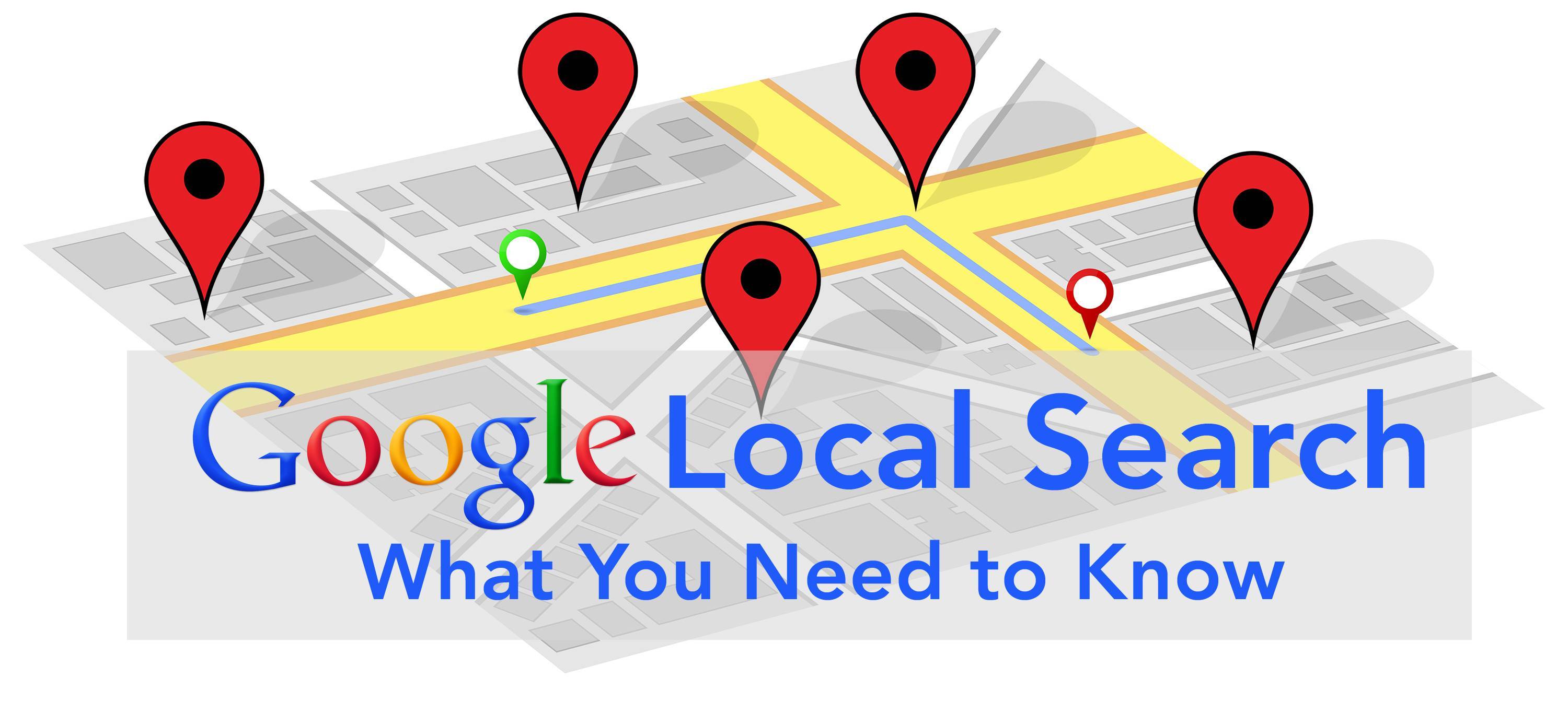 Google's mission statement is: to organize the world's information and make it universally accessible and useful. With the rise of mobile, searchers have begun accessing information in a multitude of ways, from different places, on different screens, and for different reasons. Search behavior has changed, and what is useful to searchers has changed.
Location-based searches have skyrocketed as users are typing (or saying) search queries that include proximity based keywords (vacation rentals in, near, around + location). Google has therefore adapted to provide searchers with useful, location-based information, which has become prevalent in search engine result pages (SERPs) in what is called the Local Search Results.
Why is Local Search Important to Your Business?
Local SERP placement

: Go to Google and type, "Vacation Rentals in [YOUR AREA] – do you see the A-E results taking up prominent placement in the SERPs? You most likely do, if not – remember that nothing is guaranteed with Google. That is what is called the Local Pack. This first page placement is very important, especially for vacation rental managers who are competing organically with large distribution sites (commonly referred to as OTAs). With some focused effort and local SEO, you could get more exposure for your business in this coveted area.

Correct Business Information

: Google My Business pages and many other local listing citations are automatically generated when data is scraped from the five main aggregators of data information (Infogroup, Neustar Localeze, Acxiom, and Factual and Foursquare). The problem is that when your information is incorrect in the data sources, or if your name, address or phone number has changed, new listings are still being created and this can duplicate listings, confusing your guests or potential customers. Also, Google just announced new Google Maps functionality that will allow users to send place information from their desktop to their mobile phone with the click of a button, making it even easier to potentially share incorrect information.

Prevent Competitors From Claiming Your Listing:

Business information is often incorrect when allowed to run rampant, sometimes very, very incorrect. If your company name is associated with a phone number or address that a competitor has access to, they could easily verify the listing and do damage to your brand.
Responding To & Monitoring Reviews – Finding and verifying your business citations is the only way you can respond to customer reviews as a representative of the business. If you set up the notification settings, you will also be informed when a new review is submitted, allowing you to leave a timely and helpful response that reflects well on your business.
Monitor Your Business Insights: Many local websites provide analytics data on user views and interactions. For example, Google My Business will tell you how many views your page received, how many users clicked for driving directions, how many calls your business received, etc.. It's important to know how your local listings are affecting your search presence.

Definitions for Local Search

In case you're still having trouble understanding what local search is, or need to explain local search to your team, here are 3 definitions from Clickz that break it down:
Local search is any search aimed at finding something within a specific geographic area. Example: "hotel in downtown denver."
Local search is seeking information online with the intention of making a transaction offline. Example: "atm denver tech center."
Anything that you would traditionally look for in the printed yellow pages becomes a local search when it is conducted online. Example: "dry cleaner on colfax avenue."
You may also find the Glossary of Local Search Terms from Moz to be helpful.