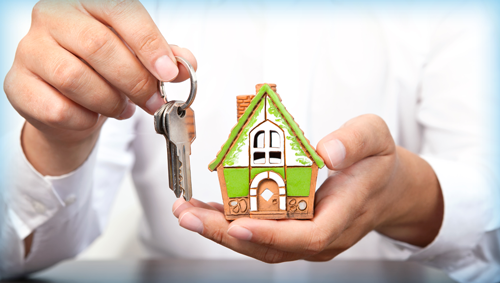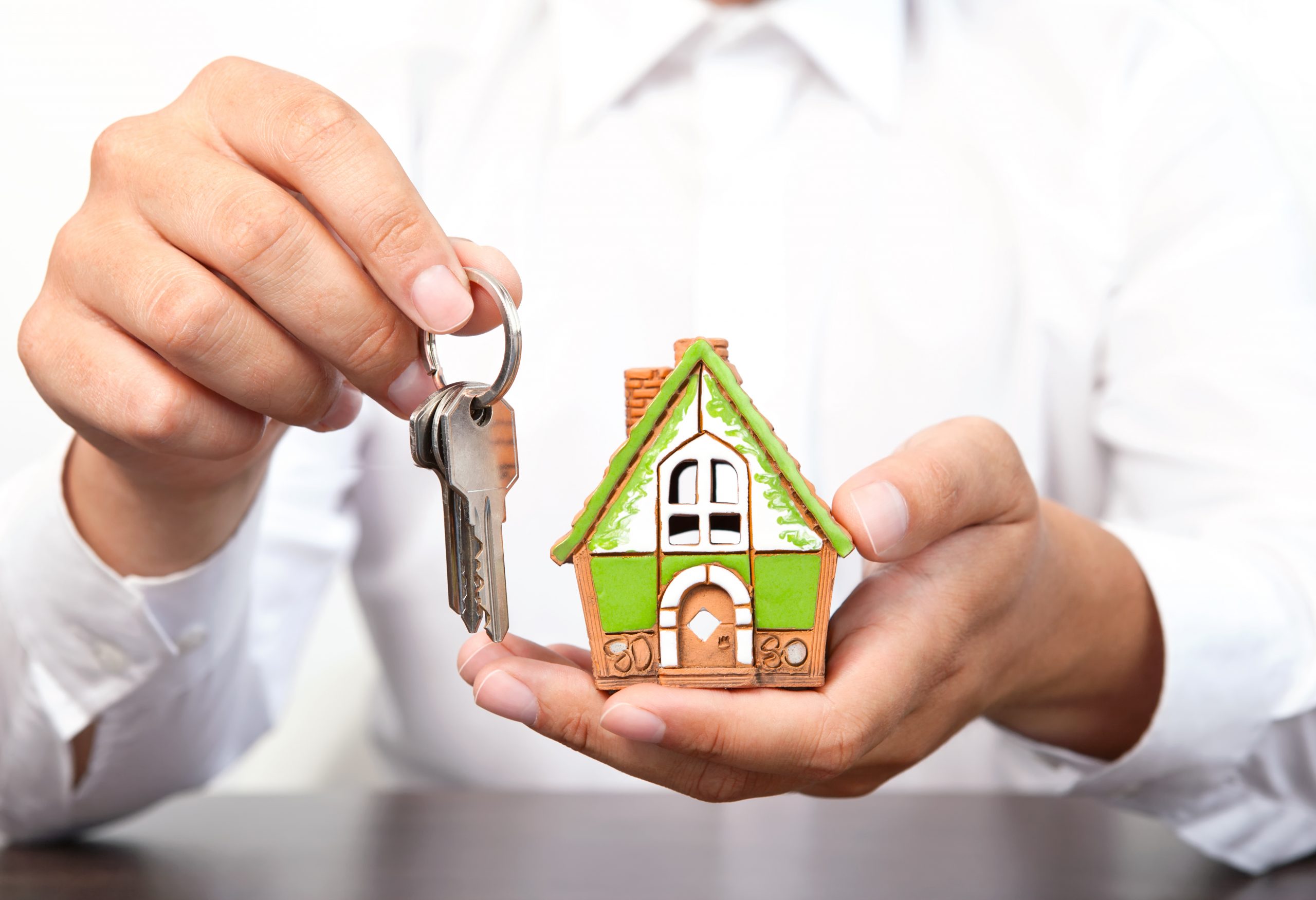 We often talk about how to capture the attention of potential travelers, but what about attracting new owners and adding more properties? Rental inventory is the cornerstone for any vacation rental business – but it sometimes gets left on the back burner.
To start, you must identify moments of opportunity — times when you are likely to engage with potential new owners. Here are five key moments that influence an owner's desire to look for a vacation rental manager. Owners research management when:
They have had a negative experience with their current vacation rental management company.
They want to learn more about the benefits of short-term rentals.
They are buying or selling properties.
They are ready to expand past managing and renting the property on their own.
And new this year:
Their vacation rental management company has closed due to COVID-19.
To help you capitalize on those moments of opportunity and set you up for owner acquisition success, we've listed some broad strategies below:
CREATE WEBSITE CONTENT THAT APPEALS TO CURRENT AND POTENTIAL OWNERS
Your vacation rental website should have a Property Management page outlining your value as a property manager, including content about what sets you apart from the competition and what owners can expect when they list their property with you.
Make sure your page is visually appealing and not just a wall of text! The page can also feature an inquiry form, downloadable brochures, and testimonials. This is your brand's opportunity to build trust with both current and potential owners and showcase your experience in the vacation rental industry.
Expand the reach of this page, by setting up a retargeting campaign on Facebook/Instagram, showing a branded property management ad after users have visited this page. A Facebook lead ad can take that one step further, by asking the user for their information if they are interested in talking further.
Bonus Tip: Establish yourself as a local authority for your area. Writing content that promotes your area's "best kept secrets" is key to your digital marketing strategy and promotes website engagement. You can take your content strategy a step further by using your website to keep guests and owners informed regarding COVID-19, illustrating to owners the steps your company takes to keep guests safe.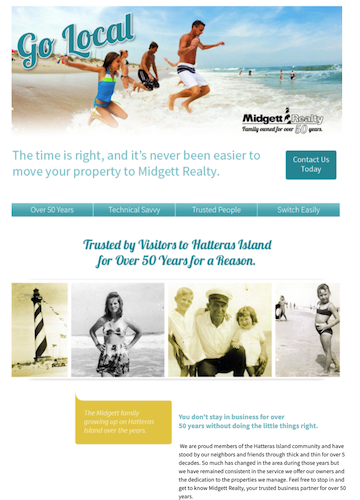 USE EMAIL TO CAPTURE & NURTURE LEADS
Using the inquiry form on your specialized Property Management landing page, develop templated, beautiful, and most importantly, automated campaigns to nurture your owner acquisition leads. Get creative – design an email journey that educates and informs from start to finish:
Send an email confirmation when an owner fills out the inquiry form.
One week later, send a follow-up, educational email.
Nurture leads with a quarterly update emails.
You can also send email campaigns to your current owners, incentivizing them to refer you to other local vacation home owners. Utilizing your homeowner email lists, request new homeowner referrals and reward participants with discounts and/or waived fees. It's a win-win!
Bonus Tip: Don't forget to nurture your current owners. Email campaigns are essential in keeping current owners up-to-date and informed – you'll build trust by sending professional messages to your owners on a consistent basis. Now more than ever, it's important to keep your partners informed of local regulations, closures, and cancellations.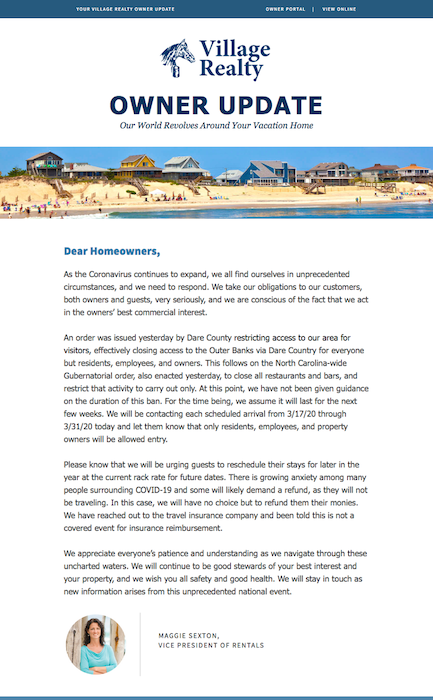 SHOWCASE WHY YOU'RE THE BEST IN THE BUSINESS
Promote your business through a variety of marketing channels to highlight what sets your vacation rental company apart from the rest. Social media channels, like Facebook, are a great way to engage with your audience. Take it a step further by re-engaging potential owners who visit your webpage with targeted social ads.
Another tried and true method that has worked for many of our vacation rental manager clients: pull an address list from the local assessor's office as a way of obtaining mailing addresses for homeowners in your area, and craft a direct mail to pique interest. Remember, direct mail campaigns should be creative, concise, and eye catching.
Bonus Tip: With social media usage up 50% during the heart of this spring's initial coronavirus cancellations, many vacation rental brands turned to social media to inspire and educate potential travelers.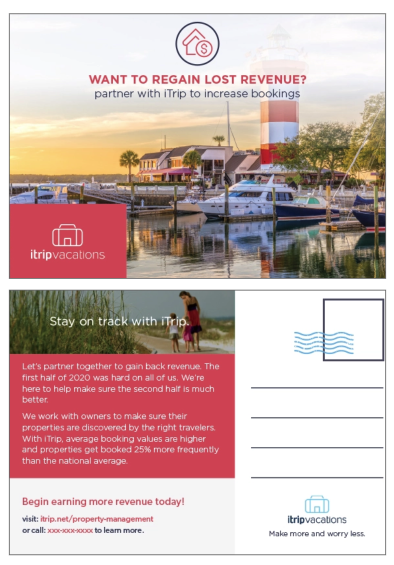 Setting your vacation rental brand apart and above the competition is key to growing your business. Using proven, effective, and innovative marketing strategies helps build lasting relationships with both current and future owners. Are you ready to get started? Bluetent's team of marketing experts can help you put these proven strategies to work. Connect with our team today to learn more.