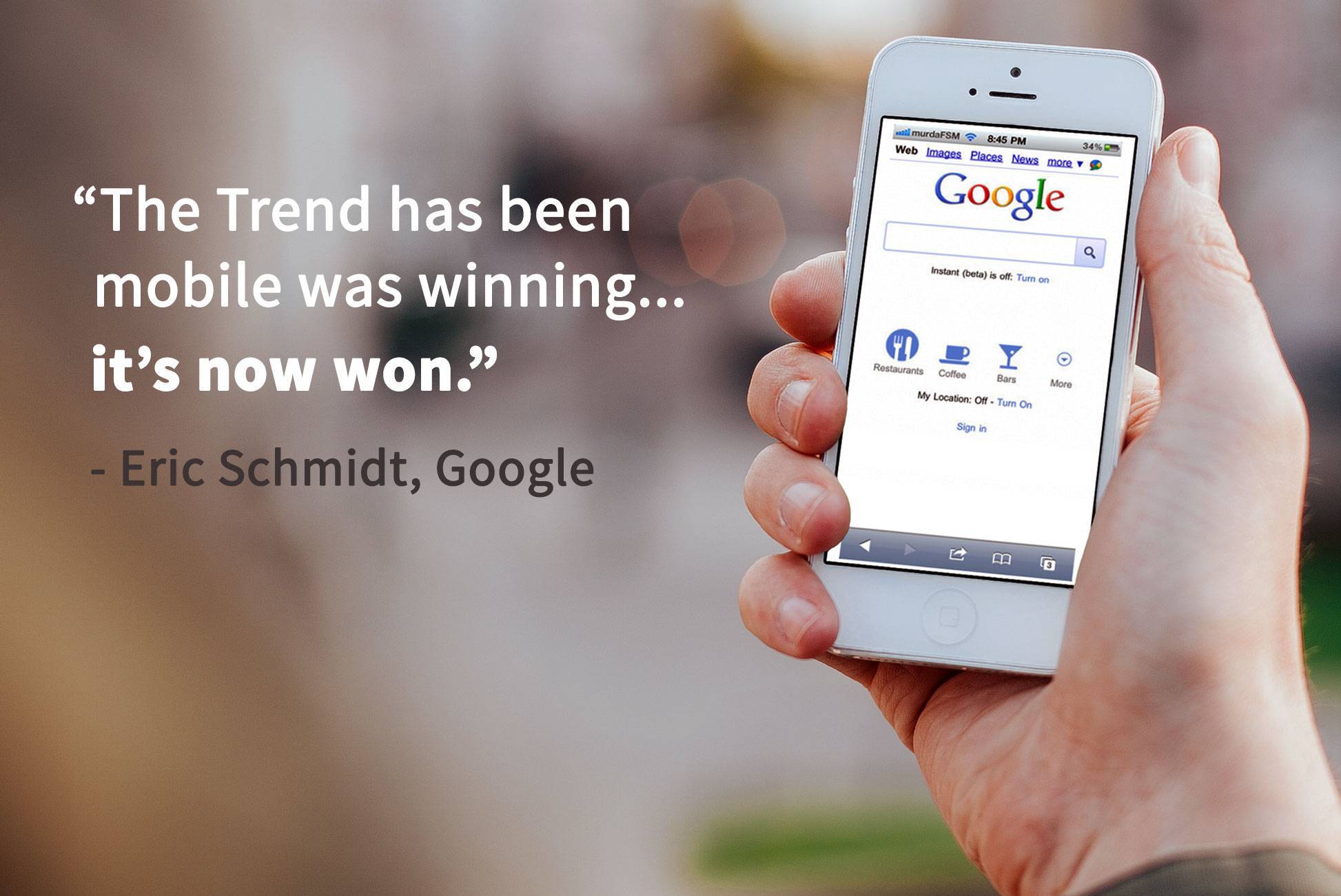 At the end of February, Google Webmaster Central revealed an upcoming algorithm update that shook the SEO world. The Google Mobile Friendliness Update, set to start rolling out on April 21, is likely to change the mobile search landscape in a major way. Google has already taken steps to point out mobile friendly web pages in search results, and now, Google plans to update the algorithm to make mobile-friendly websites more visible in search, thus improving the mobile search experience.
About the April 21 Mobile-Friendly Update
Google is expanding its use of mobile-friendliness as a ranking factor
Websites that are optimized for mobile will have the opportunity to rank higher than those that are not
Websites that are not deemed mobile friendly will likely see a significant decrease in mobile search visibility
The algorithm update will affect all mobile searches worldwide
Google's Zineb Ait Bahajji from the Webmaster Trends team was quoted saying that the upcoming mobile-friendly update will have more of an impact than Google's Panda and Penguin updates – that's HUGE!
Growth and Percentage of Mobile Traffic & Revenue
It is estimated that around 50% of all Google searches occur on a mobile device, while Bluetent's clients in the travel, resort, and hospitality industries typically see between 15-35% of website traffic coming from mobile devices
It is not uncommon to see between 5% and 10% of total site revenue coming from mobile devices
Mobile friendliness is a crucial part of the overall guest experience. Google Analytics data indicates users are likely using multiple devices throughout the buying cycle, and more guests may be using phones during the trip (pre-arrival and post-arrival emails, finding directions to the vacation rental, reading check-out instructions, searching for dining and activity recommendations).
All Channels Convert Better When Mobile Optimized
Many of our clients engage in cross-channel marketing – pay-per-click advertising, social media, email marketing, SEO – and the ROI from these marketing channels is likely to be much higher on a mobile-optimized responsive website over a traditional site
Last year, 66% of emails were opened on a smartphone or tablet, and Facebook browsing and Google search are regularly performed on mobile devices – a responsive website ensures visitors receive an optimized experience no matter what device they enter the site on
"Mobile is not the future, it is the now. Meet your customers in the environment of their choice, not where it's convenient for you."
–Cyndie Shaffstall, Spider Trainers
How to Prepare for the Mobile-Friendliness Update
Google Webmaster Tools also offers a handy Mobile Usability Test that can point out specific mobile usability errors across your site:
Contact Bluetent to discuss responsive website solutions for your business or to assess the mobile friendliness of your website. April 21st is quickly approaching, and we want to make sure you are positioned well for mobile search!