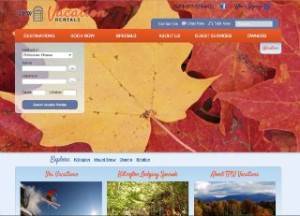 We're thrilled to announce the launch of the new TPW Vacation Rentals website!  The site features a custom design, Inntopia packaging as well as a complete content strategy and content development.
TPW Management has been successful in Property Management, HOA Management & Property Services for years – so expanding into the vacation rental business made perfect sense.  TPW Vacation Rentals leverages the company's existing expertise and locations to provide outstanding service to vacationers new to TPW or those who already know and trust the brand.  Since TPW was new to the vacation rental market, we assumed responsibility for all content development on the site – from keywords, to imagery, to optimized copy.
Standout features of the site include:
Online Booking: On-site search widgets are integrated with Inntopia to provide online vacation packaging services.
Specials: View specials from Inntopia or on-site specials.
Featured Properties: Link directly to the corresponding property page in Inntopia for quick booking.
Grouping by Destinations: For properties, specials, events, activities, media & weather.
Custom Weather: Grouped by destination.
Map: Previews TPW vacation destinations.
Optimized Content & Imagery: All content development, image selection & SEO.
Navis: Total Website Integration for call tracking.
Social Integration: Share widgets throughout.

Phase 1 of the site build included cognizant development to setup the appropriate framework for the planned Phase 2 functionality.  Stay tuned in early 2013 for Phase 2 of the site which includes exciting additions such as responsive design and full integration with the Inntopia vacation packaging software.
Contact us today to learn more about how we can assist with your vacation rental marketing.