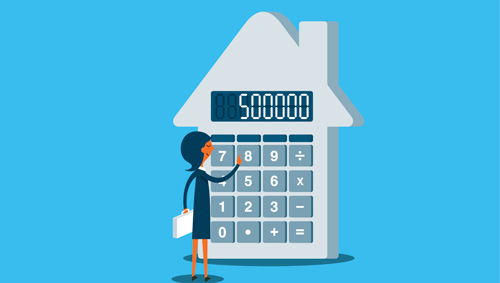 73% of vacation rental bookings are made through online travel agencies (OTAs). With numbers like that, listing on OTAs is a critical piece to a successful and well-rounded marketing strategy. 
At first glance, bookings made through OTAs may seem more expensive than those made directly, because of the associated fees. But taking a closer look shows that your direct bookings have a cost too. That's why it's important to employ a strategy that values both direct and OTA bookings.
With the cost of keeping your website up-to-date, in addition to SEO and PPC advertising efforts, reservationist salaries, brochure printing expenses, and credit card fees, things add up! As a successful vacation rental manager, you accept these costs as part of what it takes to run your business.
But think of it another way: every direct booking is the result of all of these important investments.
When you consider all the associated costs, direct bookings certainly aren't "free." And, as you know, neither are OTA bookings. But maybe the difference isn't quite as big as you first thought, and maybe OTAs have value to your business that you hadn't yet considered.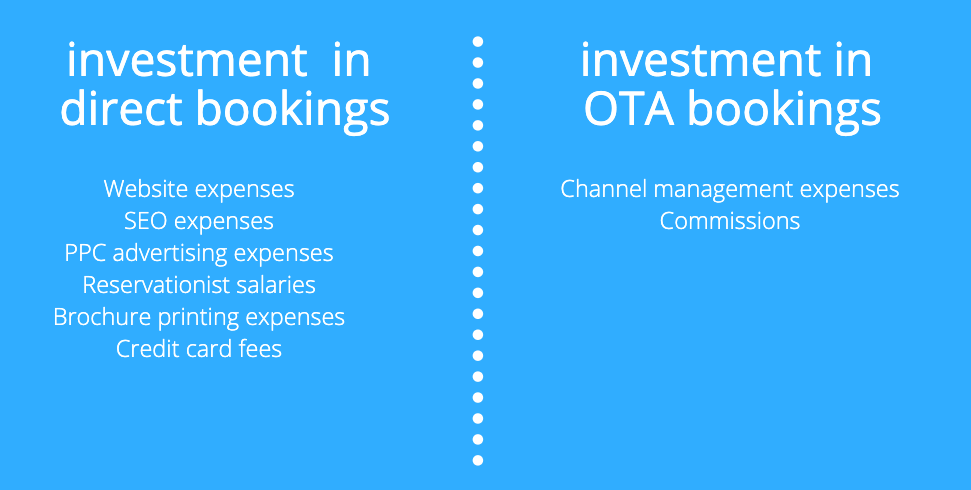 By listing your properties on OTAs, it's like your vacation rental brand is placing an advertisement for your property, smack-dab in the middle of where the greatest majority of travelers are searching. Not to mention, properties listed on OTAs experience a 35% increase in direct bookings. Because although travelers might see a property for the first time on an OTA, they often choose to book direct, knowing that they will get a better rate. This is called the "billboard effect." OTAs open your listings to a whole new subset of travelers, who — with the right marketing strategy — can easily turn into repeat bookers and lifetime guests. 
Using an automated email strategy, you can turn OTA bookers into lifelong guests by grabbing OTA email addresses while they're still active. Launch your campaign based on guest departure date, and send a series of emails to those travelers that have a temporary email address from Airbnb and Booking.com asking them to join your email list. After they join your list, you can reward those guests with a discount code encouraging them to book directly on your website.   
A well-written and thoughtfully designed page on your website about why booking direct is the best option and can also help educate guests on the cost-savings of booking direct versus booking on an OTA. These types of pages often have a high page value, meaning they get page views in the same session as a booking occurs, and they may help you get a direct booking the next time that person stays with you.
The key to success in an ever-changing industry is to expand your marketing reach and take advantage of the largest search engines in travel. And with a well-rounded strategy, you can capture lifelong guests that you may never have attracted otherwise.