Last year, Bluetent created and sent more than 50 million emails on behalf of our clients. With numbers like that, our email marketing team has plenty of advice to give on the best emails to send — and with stats to back up their choices. Check out their list of the top five emails you should be sending (curated by our Director of Email Marketing, Ryan Austin).
FORM CONFIRMATION & MARKETING AUTOMATION:
Automated emails generate more revenue than non-automated.
TIP: Keep in touch with loyal guests through automated marketing emails. It's a way to build trust and bonus: these emails generate eight times

more opens and clicks

and six times more revenue.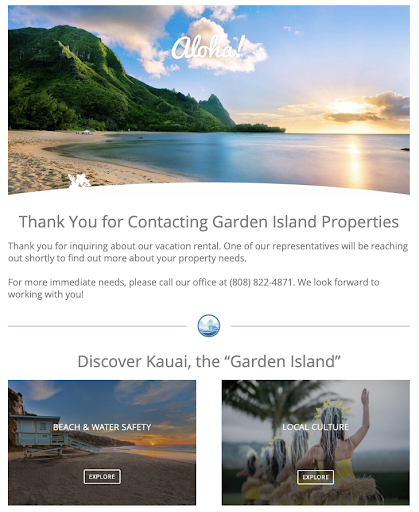 Emails that lead to the highest conversion rates (between 6.81% and 2.13%).
TIP:

If a visitor to your website abandons a booking they've started, capture their email address and re-engage them with an automated email campaign, keeping the abandoned property at the top of their mind.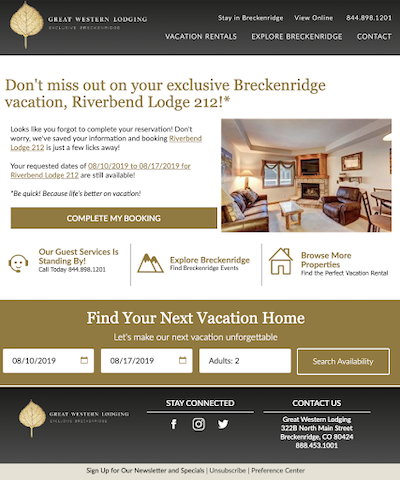 TARGETED & SEGMENTED CAMPAIGNS
Emails with the highest average open and click rates.
TIP: Use your data! On average, clients that send more targeted campaigns had an open rate that was 14.32% higher than non-segmented campaigns and




got 54.79% higher clicks. You can even dive deeper and segment your email lists based on all types of data:

Geographics (location and related data)

Profile (age, gender, social status)

Psychographics (lifestyle, interests, opinions)

Behavioral (purchases, opens, clicks, etc.)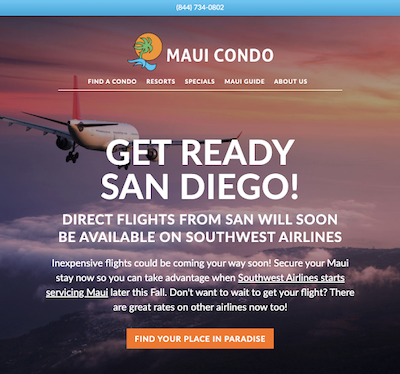 Emails averaging a 35% lift in transactions.
TIP: Word it correctly! "Get $$ off," which emphasizes achieving a gain, and "Save $$," which emphasizes avoiding a loss.

TIP: The most effective flash sale campaigns were a series of emails: 'get ready,' 'go,' 'last chance.'

TIP: Support your special with a dedicated landing page, social media, and pop-ups.

TIP: Use countdown timers for a feel of urgency!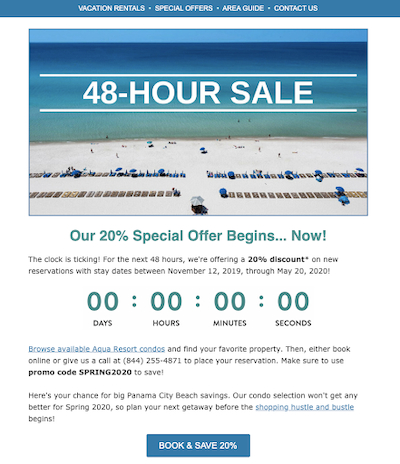 Emails earning the highest average number of bookings over any other single campaign.
TIP: Keep it simple

TIP: Use the email to drive exclusivity and urgency