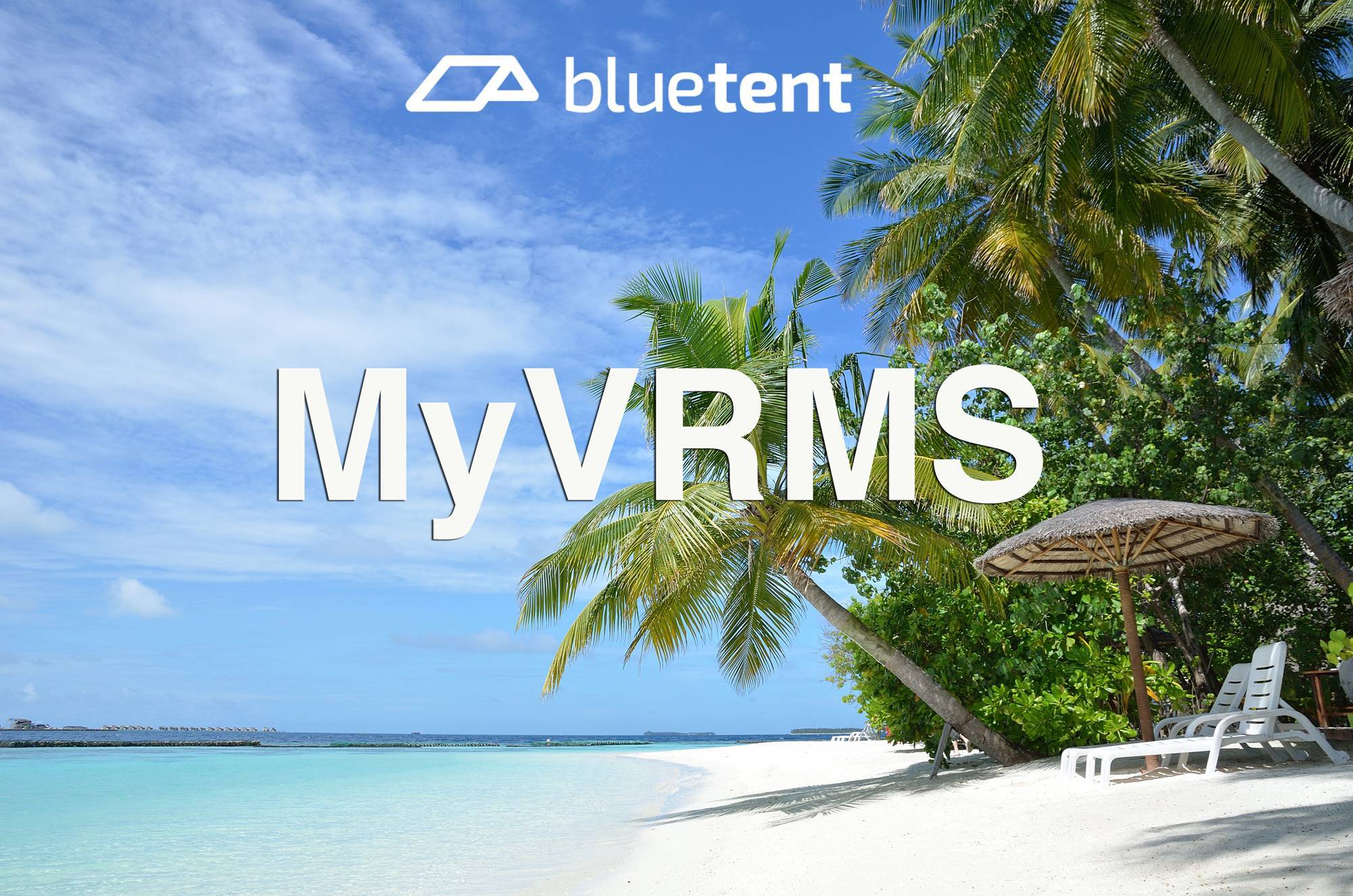 Carbondale, CO (April 15, 2015) – Bluetent, the premier digital agency for the vacation rental industry, recently announced that it has acquired MyVRMS, the vacation rental software that automates responses to inquiries from all major listing sites.
Bluetent plans to offer the MyVRMS platform to all vacation rental management companies as a way to increase conversions, drive more direct online bookings, and strengthen brand awareness. MyVRMS integrates with leading property management software systems to reflect real-time availability and rate results as well as detailed property information. Additionally, the MyVRMS software allows vacation rental managers to craft creative, customized messages designed to drive online conversions.
"We are thrilled to provide immediate replies to online inquiries for our clients in the vacation rental space," says Peter Scott, President of Bluetent. "This is just one more area for travel companies to continue improving customer service and ultimately increase their bottom line."
Founder of MyVRMS, Dava Trusner, will continue to lead the platform as part of the Bluetent team. Together along with Bluetent's development, creative, and email teams, she will enhance the platform with new innovations in technology, design, and strategy.
"I'm very excited about joining the Bluetent team and being able to blend our services and offer Property Managers a full spectrum of digital marketing."
About Bluetent: Bluetent is a digital agency located in the heart of the Rocky Mountains, specializing in the vacation rental, resort, and tourism industries. Bluetent provides strategic consulting, brand design, web development, email marketing, social media, and search / inbound marketing services. With a growing team of more than 40 employees, Bluetent offers a unique blend of products and services that create comprehensive, successful, online marketing strategies.
About MyVRMS: Founded by Dava Trusner, MyVRMS is an online vacation rental software that automates the response to all of your request-for-quote inquiries from major sites such as VRBO, HomeAway, VacationHomeRentals.com, FlipKey and more.