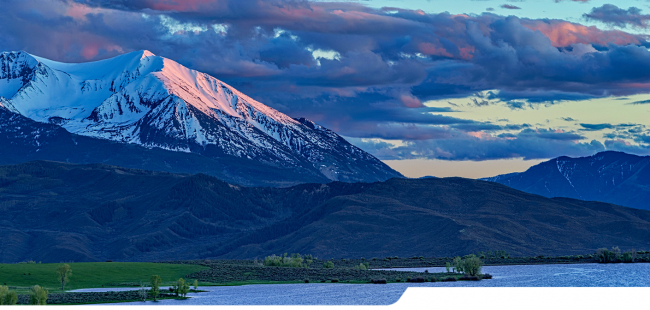 Carbondale, CO (August 1, 2018) – Bluetent, a pioneer in digital marketing, web design, and eCommerce for the vacation rental industry, announced today that it has acquired Visual Data Systems (VDS); an agency focused in online marketing strategies and website development for the vacation rental industry as well.  
Since 1995, VDS' core belief has remained constant: their clients' success is their success. In response, they have developed services and solutions that proactively address the changing landscape of travel and technology. Meanwhile, remaining committed to the needs of their clients and the integrity of their work. Many of their long-lasting customer relationships were developed by providing consistent and exceptional customer service.
"We are thrilled to have VDS join Bluetent," says Peter Scott, President of Bluetent. "I genuinely believe that bringing our exceptional organizations together will benefit professional managers. Now they have access to industry-leading technology, as well as a talented collaborative team, who understand this complex industry, seek opportunities for growth, and are passionate to help clients succeed. This acquisition strengthens our mission of creating value and delivering measurable results to our clients through innovation and quality in the digital space."
"What an exciting time in the Vacation Rental industry!", says Paul Herman, Owner of VDS. "We are super excited to join forces with Bluetent. The experience, technology, and our collective vision are unparalleled and frankly astounding. We were able to flip the industry on its head in 1995 with the first VR catalog-based website with real-time availability. Then in the late 90s we added reservations and truly transformed business online. Bluetent has put together an impressive direct-booking website platform, channel management, marketing services, and most importantly a talented team. Like VDS, Bluetent focuses keenly on their clients' success. We look forward to continuing our trailblazing efforts with the combined teams." Mr. Herman will remain on board for the foreseeable future.
All employees at VDS will join Bluetent and VDS customers will transition without any changes to their current contracts.
About Bluetent:
Bluetent is a digital agency with a passion to reach travelers, inspire guests, and attract owners. Their eCommerce suite supports vacation rental managers in developing a well-rounded digital presence with direct-booking websites, channel management, guest experience tools, and marketing services. Bluetent's platform, Rezfusion, delivers a seamless user experience and it currently supports 200+ vacation rental providers and over $300 million in direct online reservations.