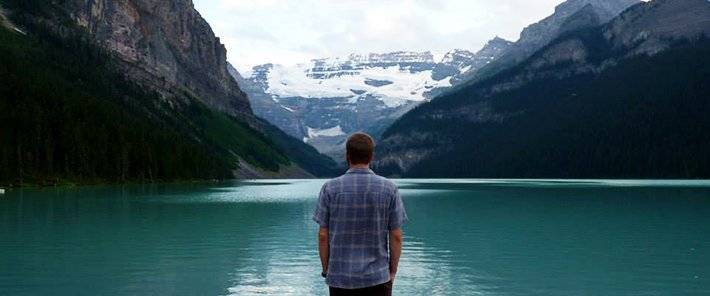 As one of our incredible Strategic / SEM Account Managers, Brandon spends his days searching for opportunities to grow his clients' businesses. He helps uncover solutions that are backed by provoking science and numbers. However, there is much more to Brandon than meets the eye – in this quick rundown you'll learn everything from what he's making for dinner tonight (who knew he was a such a great cook!) to where he would live if he could be anywhere in the world.
The Tent: Where did you spend your last vacation?
Ridgeway, CO
The Tent: Publications or blogs you read on a daily basis.
The Tent: Items on your Bucket List.
To play in a band with a horn section
Travel around Southeast Asia
Partake in the building of my own house
The Tent: Books on your nightstand?
Brain Rules
No BS Marketing to the Affluent
National Geo Complete Survival Manual
The Tent: Favorite Documentary.
Jazz: A film by Ken Burns
Charles Bradley: Soul of America
The Tent: One lesson from childhood you still live by today.
You only go through life once.
The Tent: You would never leave home without…
An open mind
The Tent: What's for dinner tonight?
Homemade sushi bowls complete with raw salmon, avocado and cucumber
The Tent: One sport you wish you had time for.
Dirt Biking
The Tent: Day to day routine at Blue Tent.
Most days start with a cup of green tea followed by an email session of varying lengths. Often some team discussion about what has changed overnight in the world of Search Engine Marketing, then knocking out some client tasks or calls gets me to a lunch break. A large chunk of my day is spent in Google Analytics, Google Webmaster Tools, Optimizely, CrazyEgg, Google+ or the Google Keyword Planner. The data out of those tools helps inform the changes I make daily on client sites. On a good day, I've got time for professional development of some sort, exploring one of the many corners of SEM.
The Tent: Favorite aspect of your role
Being able to work across the wide range of disciplines SEM / SEO encompasses, keeping up with a dynamic, quickly evolving industry and working with people much smarter than myself all keep things interesting.
The Tent: One vice.
Back to back snooze sessions as my phone's alarm tries desperately to get me to hit the "dismiss" button
The Tent: Favorite libation.
A bright IPA
The Tent: How do you use flex time?

Snowboarding in the morning with the confidence that deep powder brings
Taking care of life's "other" responsibilities
Getting out of town a bit early on the weekend
The Tent: If you could work remotely from anywhere, where would it be?
Split my time between somewhere in Western Canada and somewhere that wearing linen shirts and no shoes is the norm.
The Tent: Favorite way to unwind.
Playing some guitar, putting on a record, cooking, or taking a bike ride 
Want to learn more about Brandon? Sit down over a pint with our awesome strategic account manager: brandon@bluetent.com.