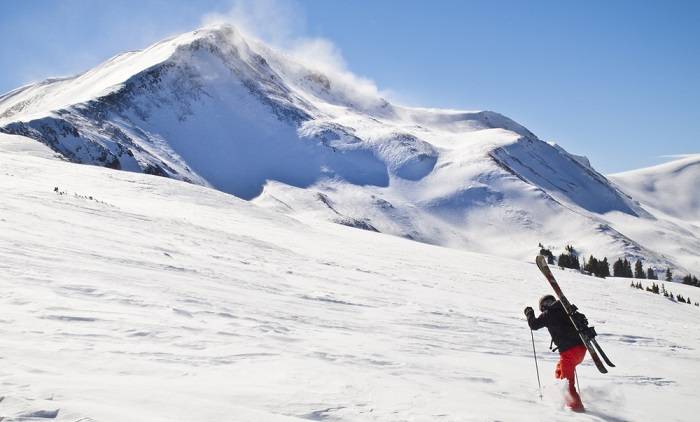 Two weeks ago, as an epic blizzard blew through Aspen, Ned Lucks, Chief Technology Officer, and I packed up the Blue Tent mobile and drove to Denver for The Assembly, a seminar that brings together leaders in Mountain Tourism from Colorado to California.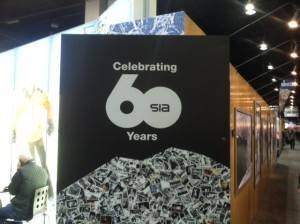 As soon as we arrived, I knew the trip was well worth the enduring drive.  The seminar was incredibly engaging and insightful, with impressive panelists from the mountain tourism and resort industry and sessions designed to reflect on the previous year and produce forecasts for the year ahead.  Attendees represented resorts from Mammoth to Winter Park, Park City to Aspen, Jackson Hole to Telluride – and everywhere in between.
Here are a few key takeaways from the show:
Tell your brand's story with everything you do
Your brand and message must be simple, crystal clear and communicated in the same way throughout all marketing efforts.
Avoid shifting your brand or telling a different story with the change in seasons.  Your company must always operate at the same level of excellence – year round.
Know and Cater to Your Customers 
Your next set of customers is delivered by your current, existing customers.  So, "Pay it Forward!"
2014 seems to be all about communicating with guests and customers on a personal and individual level.

Small things are now big things; every little interaction matters.
Unexpected moments and gestures now lead to the most positive feedback.
Elevate the experience! Once guests arrive at the resort, find ways to make their stay memorable. Then, entice your guests to share these memories with their networks.
Track your audience, focus on metrics and use the information wherever possible to deliver appropriate, relevant content.
Increase connectivity and accessibility
Whether that's facilitating easy transportation solutions, finding creative ways to improve the overall travel process, or changing difficult, preconceived perceptions.
Social will focus on videos and easy deliverable content
So keep it short and sweet, and consider what your guests want to know.
Develop your strategy around what your customers want and how they are consuming it.
Generate specific content for each platform and personalize whenever possible.
There is no excuse to not prepare for mobile.  
Here are a few impressive statictics* from a senior account executive with Google:
Mobile web usage is increasing faster than Desktop internet ever did.
50% of all travel searches will take place on a mobile device by the end of 2014.
Phones will make smart recommendations based on the user and their preferences.
The importance of video content will continue to increase; there are currently 130m unique users on YouTube.
*Please note, the statistics were mentioned during the second session at the Assembly and are not necessarily approved by Google.  
Ned presented on a panel of marketing experts reviewing the Evolution of Media. The discussion highlighted the importance of "Big Data" and how to effectively understand and track your audience. It can be difficult to process all the information that is now readily available, but focusing on your customers and understanding who truly makes up your audience is essential for effective marketing.
All in all, The Assembly was a terrific show and I'm sincerely looking forward to an exciting 2014 for Mountain Tourism! Stay ahead of the game by catering to your customers as much as possible, know your brand inside and out, and finally, be prepared for mobile. If you have any questions on the points made in this post, please reach out to me – julia@bluetent.com.

Here are some shots from the show – great booth by our clients at Obermeyer!