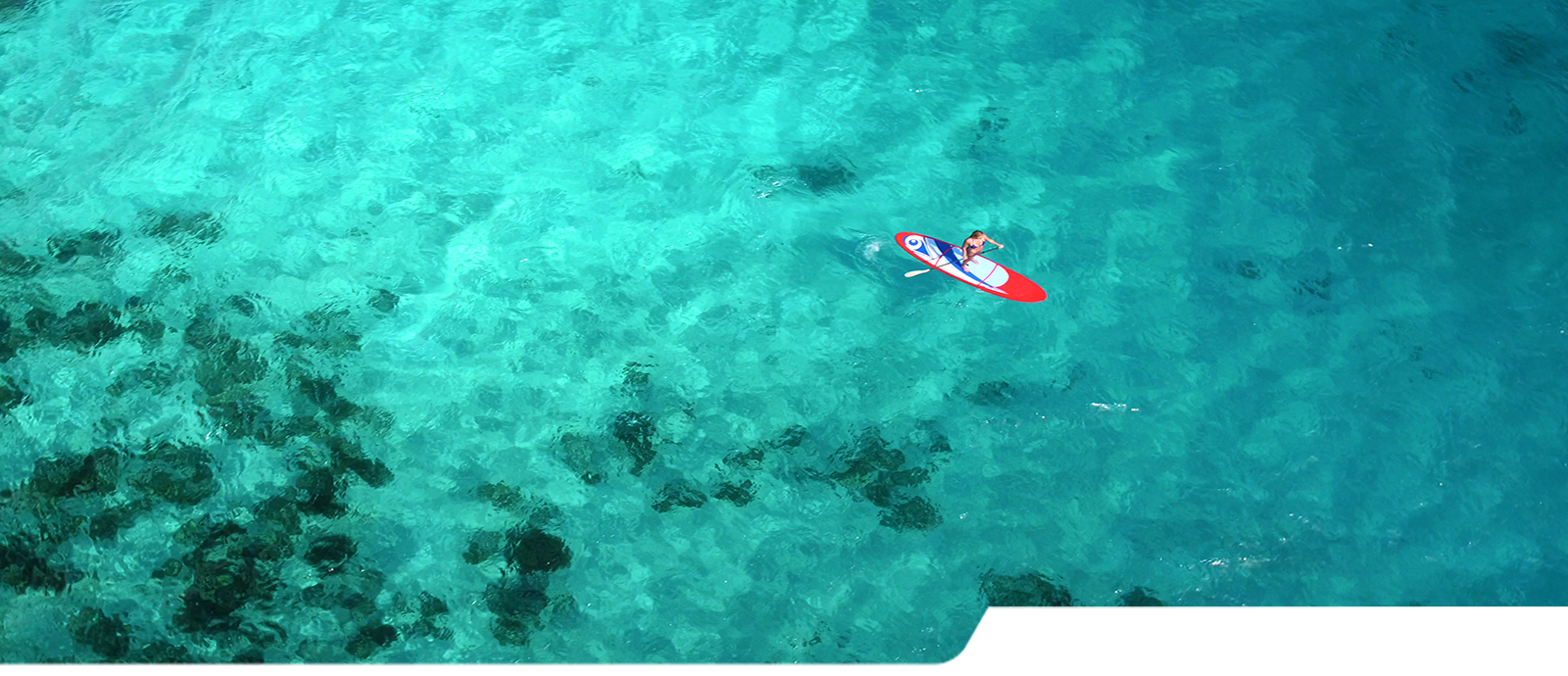 As usual, there have been a lot of changes over the last month in SEO and new tactics have emerged as a result. Here are some highlights of the most significant changes over the last month:
Google Core Algorithm Update – "Medic Update"
On August 1, 2018, Google rolled out a core algorithm update, dubbed the "Medic Update" by SEOs. Google rolls out similar updates several times a year to refine their algorithm and provide the highest quality results. As usual, Google has not provided much insight into what was updated and how to fix your site if you are noticing a decrease in traffic but here is what we know so far:
This was a global update, which means it affects search results worldwide and implies that every industry and every type of website could be affected.

This update seems to have affected websites in the Healthcare and "Your Money or Your Life" websites more drastically than those in the Travel / VR industry. Below is a screenshot from the

MozCast report

after the update: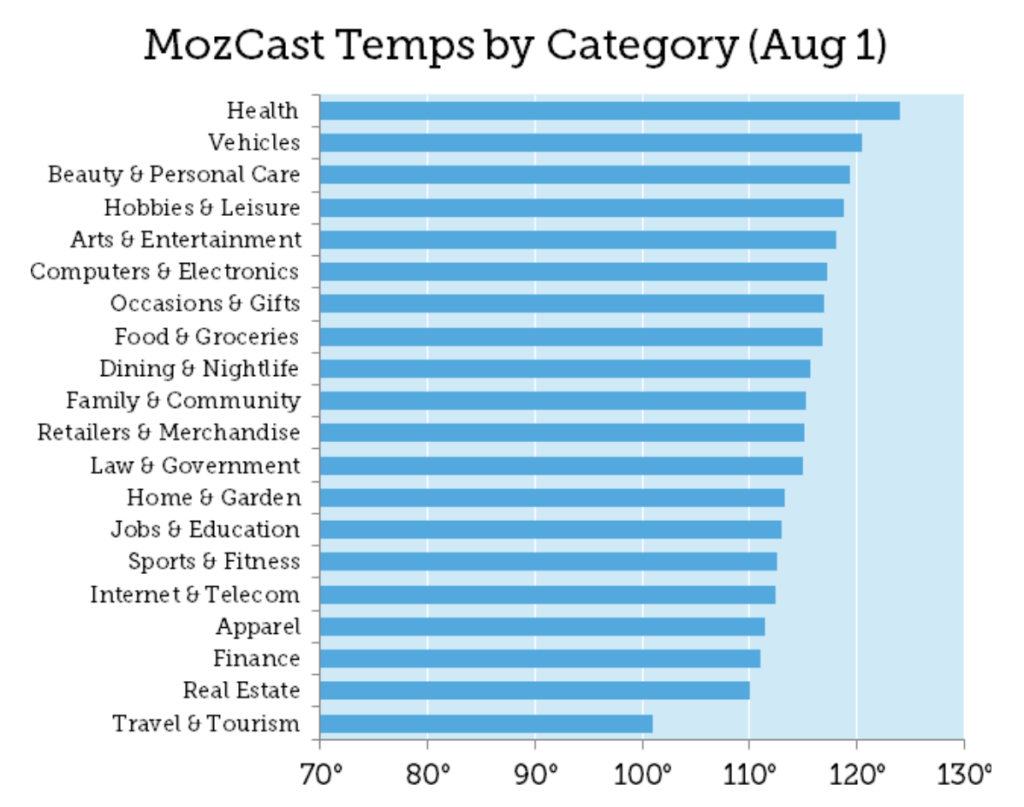 How to Tell If Your Site Has Been Affected By the "Medic Update"
Check your Google Analytics on your site to see if traffic has trended downward in August.

Log into Search Console and check to see if impressions have been down on your site.

Use a tool like SEMrush to see if there have been any major ranking fluctuations.
Google Posts Now Showing in Local Pack
Google continues to provide more and more areas that Google Posts are displayed in Search Results. This week, Google rolled out a new section in the "local packs" for branded queries.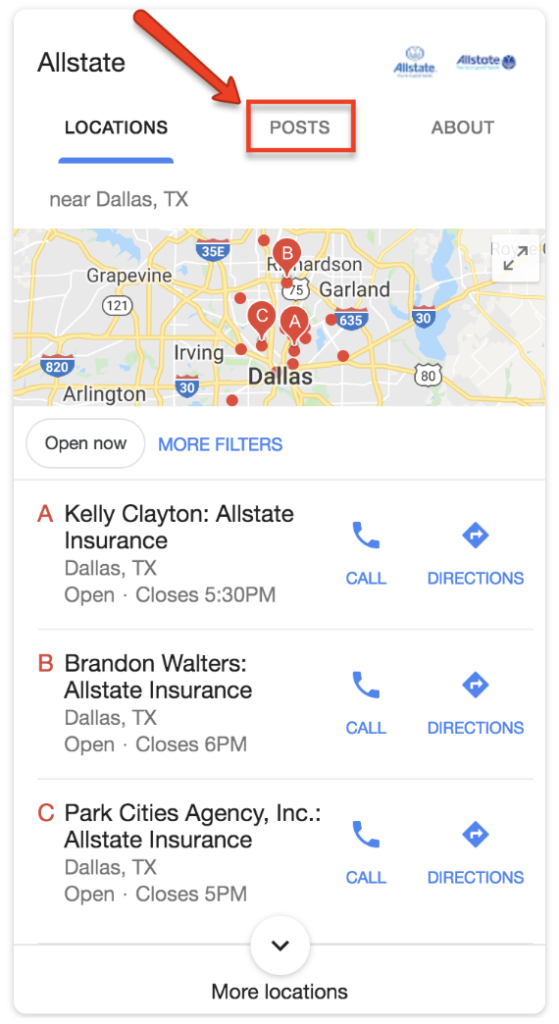 This indicates that Google will continue to place more value in the Google posts and will likely start showing them more in certain sections of search results.
Unfamiliar with Google Posts? They're a fairly new offering within Google My Business, and are a great way to display Specials / Promotions, to highlight certain properties you offer, or to promote recent blog posts. They show up immediately in the Google search results, and they're a must for every vacation rental company!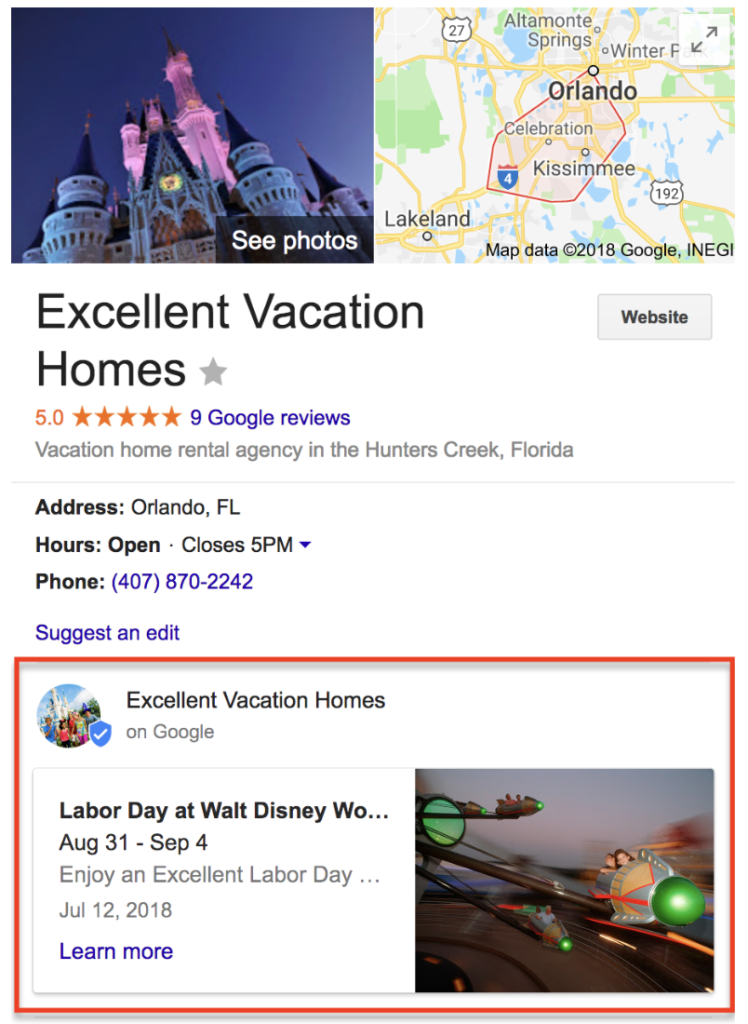 Google Chrome Is now showing "Not Secure" on non Https:// sites.
Earlier this month, an update to Google Chrome now blatantly shows a user when a site is not utilizing an SSL certificate by displaying a big "Not Secure" banner in the address bar. Here is what it looked like before and after:

Image Source: Search Engine Land
Google is continuing its push to make the web more secure by prioritizing secured websites in search results, flagging non-secure pages in Google Chrome, and sending messages through Google Search Console encouraging them to make a switch to a secure site.
This warning also shows up if your individual page has issues with "Mixed Content." Mixed content occurs when your web page is drawing assets from a non-secure site. The most common example we see of this is that not all the images on the site have been updated when a site was moved to the https:// version of the site, or if the site is pulling images from an external website that is not secure.
Haven't made the switch to Https:// yet? Don't wait. Get in touch with the Bluetent Team to add an SSL certificate to your site.