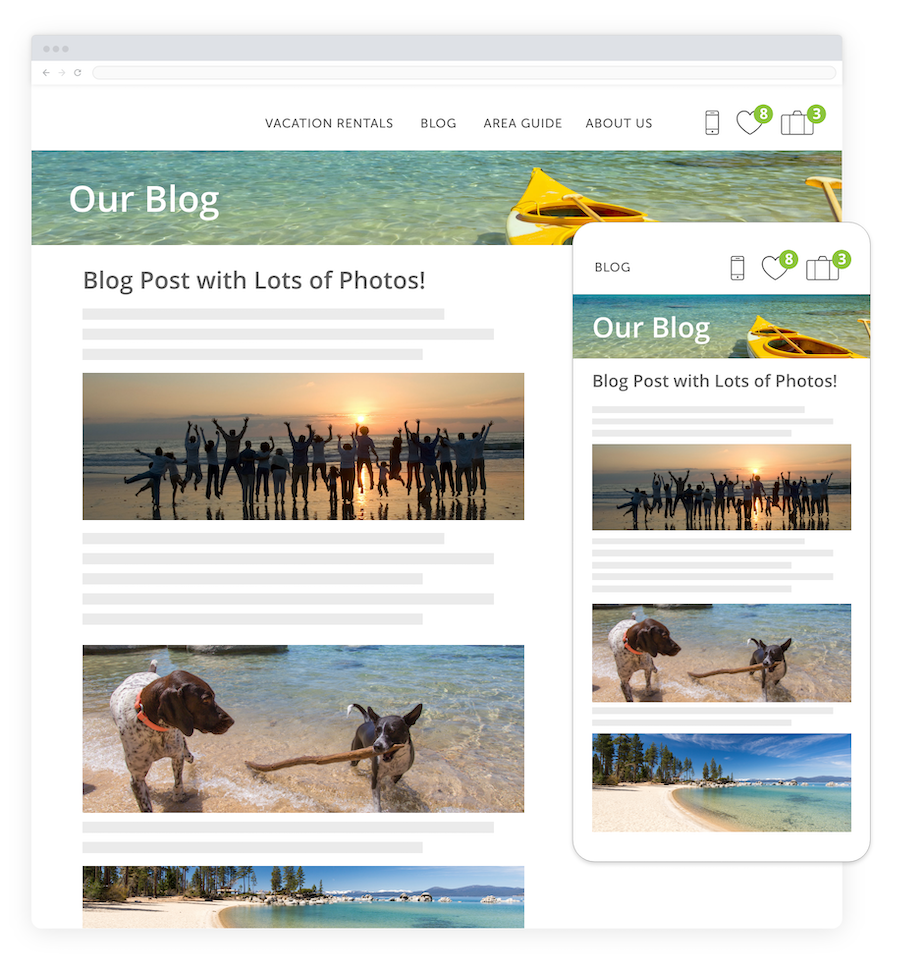 We know that keeping a blog for your vacation rental business can seem tedious. Maybe you think you don't have the time to commit keeping it updated? Or are unsure of its return on investment? Whatever your reason might be, we're here to tell you that a blog is a crucial to the success of your direct-booking website and overall marketing strategy.  
Why is a blog so important? 
For starters, a robust and up–to–date blog helps improve your visibility in Google search results. Because Google rewards content with a purpose, blog posts with relevant information about your listings and location, bump up your rankings in organic search. While there are many components a well-rounded Search Engine Optimization (SEO) strategy, a blog is one of the easiest to deploy.  
Here's an example: Say you write a blog post for your Destin, Florida-based vacation rental company titled "The seven best beachfront bars in Destin." If Google sees your post as an accurate and easy-to-find "answer" to a question that potential guests frequently search online, Google will push the post higher up in organic search results. With both Google and potential travelers viewing your blog post as a trusted resource, you'll see increased website traffic and direct bookings.
Additionally, if your blog is located directly on your website, your site's visitors will have a seamless search experience, as opposed to having a blog that links off your website and onto a subdomain. Linking off to another site not only creates a jarring user experience, it can also hurt SEO equity you are working to build. Bluetent offers three website solutions, all of which have blog functionality built in.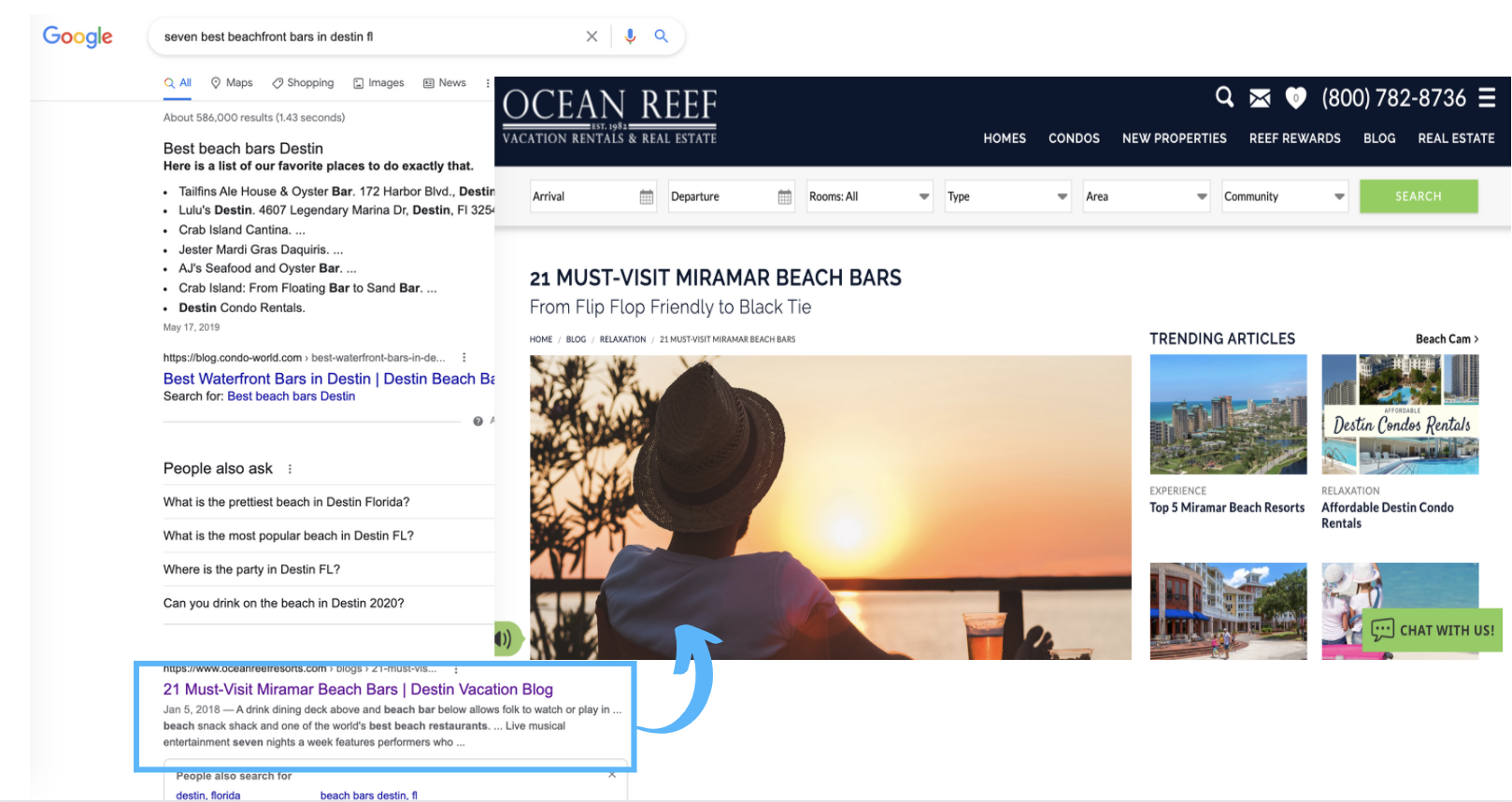 Let's dig a little deeper into using blog content to position your brand as a trusted resource. Blog posts give you the opportunity to build a relationship with your guests before they arrive to your properties. The content you create can:
Showcase popular activities, best restaurants and bars, outdoor adventures, and locale lore.
Update guests on annual events in your area.
Keep travelers up to date on local COVID-19 regulations.
Prepare your guests for their stay with posts that answer frequently asked questions.
Give a sneak peek into your team's lifestyle, your company's commitment to the community, and your insider tips.
Need more proof that a blog is key to your digital marketing strategy?
A blog not only benefits your online visibility, but specific posts can be part of bigger marketing campaigns featuring cross-channel promotion on social media and in email sends. Additionally, businesses that frequently post blog content get 55% more website visitors than those who don't.
Final thoughts: not all blogs (or websites) are created equal. You're busy (and that's a good thing!) but being busy means your website needs a simple, user-friendly content management system that will encourage you to update content more frequently. Let's face it: If you have to know how to use code or have to submit a support ticket to make changes to your site, you're unlikely to commit to blogging on a regular basis.
Interested in delving into Bluetent's Rezfusion website solutions? Schedule a demo with our team to learn more (Pssst: our Rezfusion Cloud website solution even has newly enhanced blog features).
Worried that your team doesn't have the bandwidth to blog regularly? Our expert team includes content and SEO specialists who can help guide your blogging and content strategy.