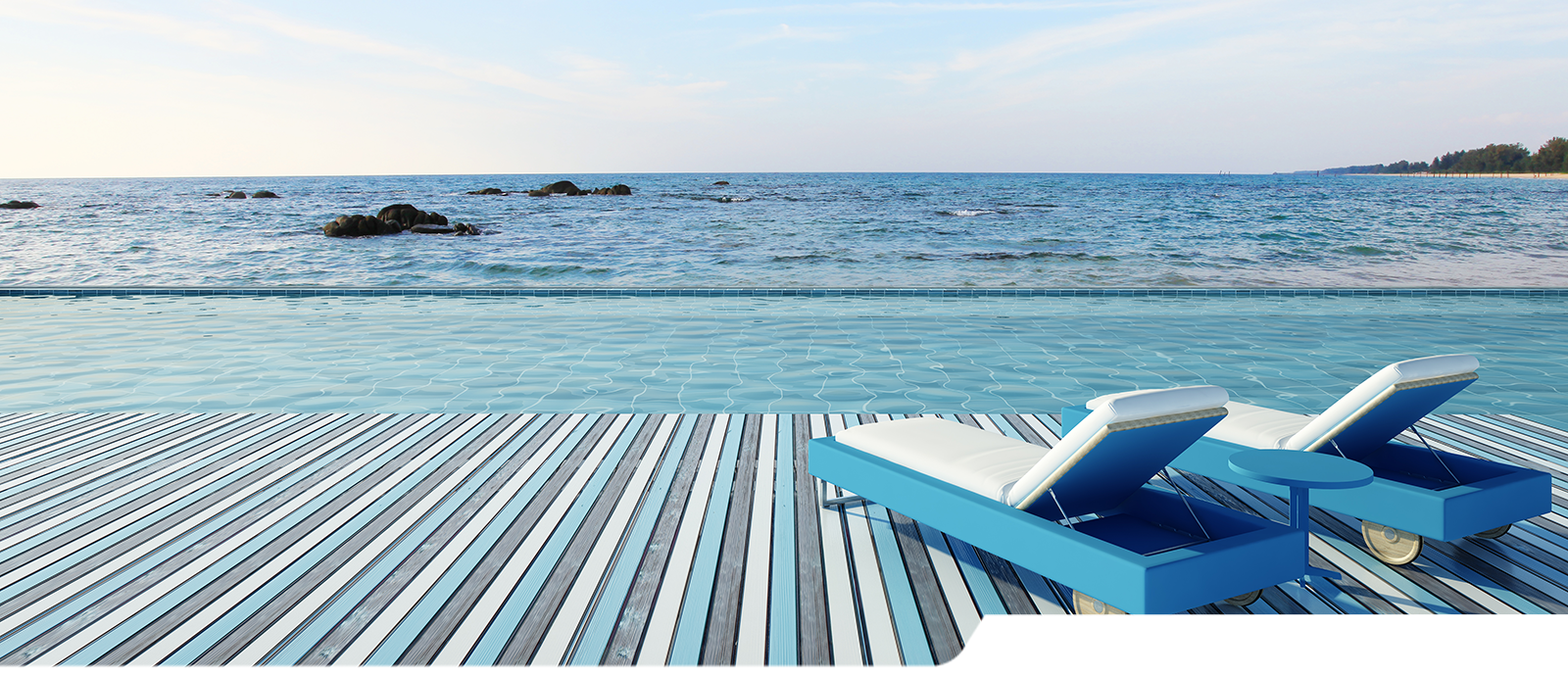 Think Instagram isn't for your brand?
An estimated 71% of business uses Instagram
59% of 18-29-year-olds and 33% of 30-49-year-olds use Instagram
Instagram Stories have over 300 million daily active users
If you haven't tested the waters of Instagram just yet, it is a great social platform for vacation rental managers. The local lifestyle and travel inspiration photos and videos that you already have on your smartphones fit nicely on the platform and are helpful for guests and potential guests planning their next getaway to your destination.
Per the numbers, it's easy to see that Instagram Stories are also becoming ever more popular. Instagram Stories are a quick and easy way to drum up additional engagement, show off your company, and connect with guests conveniently.
How to Post to Instagram Stories
1. Posting is easy, but there are a lot of options! To start, tap the camera icon in the top left of your Instagram screen. You can post a simple photo or video directly from the Stories camera or get fancy with features built into the Stories' camera such as Boomerang, Superzoom, Rewind, and Stop-Motion. You can also utilize photos and videos you've already captured on your phone.
(Pro tip: If you use a horizontal photo you've previously captured, you can resize it to show the full image.)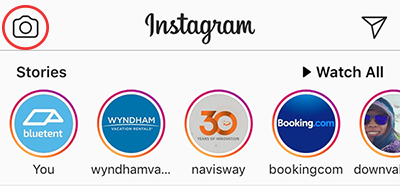 2. Once you have your photo or video, add stickers. Stickers include location, weather, text, @mentions, hashtags, polls, GIFs, and more! Location and hashtag stickers help with discoverability.
(Pro tip: If you add @mentions in a video, hold down on the tag and choose the location where you want the tag to stick rather than it moving throughout the video.)
3. Play around with font styles, colors, and options. Click the "Aa" icon to add text. Change your font by clicking on the "Classic" button at the top and test color options from the selection or choose your own by holding down on a color button. Change how the color works with the font by clicking the "A" icon on the top left!
4. Don't post more than 4-6 times per day.
5. Shoot vertically (portrait) rather than horizontally (landscape).
Instagram Stories Ideas for Vacation Rental Managers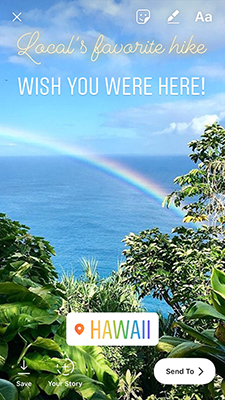 1. Show off your destination and vacation rentals.
Ideas for your Stories include current "picture-perfect, wish you were here" weather, sunrises and sunsets, quick videos of waves or snow, fun and
popular attractions, and walkthrough videos and photos of new properties
or properties you're looking to fill.
2. Show off your local knowledge. Share photos and videos of your favorite
local restaurants or meals, bars, things to do, sites to see, etc. that you would typically recommend to guests.
3. Show off your company personality. Highlight employees, local community events, team activities, and volunteering within your city, region, or town. Stories only last for 24 hours, so they are an opportunity to share content that's more spur of the moment and less polished.
4. Share guest testimonials and content. Do you have guests sending 5-star feedback and photos? Consider utilizing that for story content! Within the app, you can directly share Instagram posts to your stories.
5. Try out a Live Story of a big event or current happening! Is there an annual festival in your area that draws people in from all over? Utilize a Live Story to do an "Instagram broadcast" right from the event. Instagram will announce when you're starting a live story to your followers.
6. Highlight blog posts or new content on your site. Create an engaging Story for your blog post and include a call to action for "Link in bio." Keep CTAs in your Instagram Stories short and simple but also attention-grabbing.
Bonus: Instagram Stories Ads
Did you know that you can also push your Facebook ads to your Instagram feed and your Instagram Stories, too? Learn more about how our Bluetent Social Media Team can help you with your social media advertising strategy!