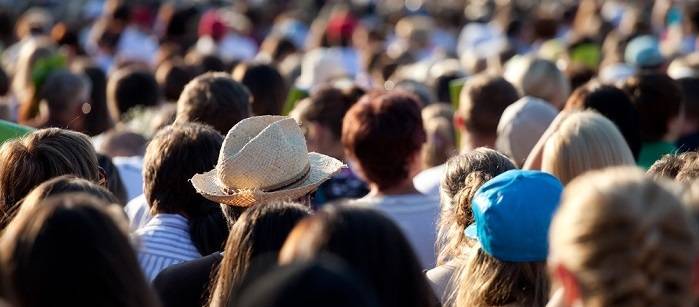 Every once in awhile Facebook rolls out innovations that are so good, even the biggest skeptics have to admit that they are major marketing opportunities. Facebook's Custom Audiences is one of those exciting new features. It is time that we introduce you to the best available options and to show you some great ways to use them:
1) Custom Audiences from Your Email List
What it is: Upload your email list to Facebook. You can upload it as a whole, or you can upload only segments of it (like people that did not open your most recent emails etc.) Facebook compares your email addresses with its database. Every email subscriber that is also on Facebook will become part of the target audience.
Great ways to use it:
Turn people that are already familiar with you into Facebook fans. This will allow you to present yourself to them in a more personal way and help build relationships. If prospects get to know your "social" side, they will be more likely to buy from you in the future.
Get your message across to the portion of your email list that never opens their emails. Those people gave you permission to contact them in the past, but maybe email is simply not their prefered medium to hear from you. It might be a different matter on Facebook!
Cross-sell or up-sell to your existing customers. Use Facebook ads to supply your customers with info about additional or different products/services that you sell. They bought once – they might do it again!
Target page posts to your current customers that come with especially engaging content. Your customers will comment on your posts, saying things like: "I use it every day!" or "I've stayed there and loved it" etc. In a second step, use these posts for Facebook Sponsored Stories. These ads will present the comments to all your clients' friends. Word of mouth referrals belong to the strongest tools in your marketing arsenal!
Use the list of your email subscribers to exclude it when you run a campaign to gather email subscriptions.
2) Custom Audiences from Your Website – Facebook Retargeting
What it is: You install a short piece of code on your website that allows Facebook to track your visitors. In a second step, you determine details of your audience based on pages they visited or did not visit. This kind of visitor data collection can also be set up for your mobile apps!
Great ways to use it:
Target website visitors that checked out your vacation rentals (rooms, products, services etc.) but did not finish the booking process. Those people already considered buying from you and might just need a small nudge to continue the checkout process.
Create an audience of people that visited only certain pages on your website. Maybe you operate in different regions or you carry versatile product categories. Supply those visitors with more specific information or a great offer that is tailored to their interest.
Upsell to people that completed the checkout process. If you work in hospitality you could even set up ads that thank people for their booking or that direct them to a blog article with best tips for their stay. This approach would trigger an array of positive comments, which would be a great referral to to your customers friends!
If you have a mobile travel app, collect data of the users that only research, but do not buy. Those people might not be comfortable to book or purchase directly on an app. Set up Facebook ads that only appear on desktop. These ads will remind people to finish their purchase when they are active on a medium that they are comfortable using for "business."
3) Lookalike Audiences
What it is: Facebook creates an audience with people that have similar interest and behaviour as the people that are fans of your page. You can also create Lookalike audiences from custom audiences created by uploading an email list or installing the retargeting code.
Lookalike audiences are a brand new option and we are still experimenting with it. Currently, we try using Lookalike audiences as a starting point for ad targeting. In a second step, we narrow down the audience through application of further interests or demographics. We will definitely publish an update if the use of it increases the relevance and success rate of your ads in the way we expect it to!
Closing words
I was only able to cover a few good ways to use custom audiences, but the possibilities are endless. Custom audiences work for any ad type in Facebook's tool box: Likes, Website Clicks, Post Engagement, Offer Claims … etc. While custom audiences from your website and email list can be managed in the Ads Manager, I strongly recommend the use of Facebook's Power Editor. Besides easier handling of complex campaigns, it works around a lot of title and copy length limitations that apply anywhere else.
Please let us know how custom audiences work for you! We'd love to hear your success stories. Don't hesitate to call us if you need help with the set up, or want us to manage campaigns for you!