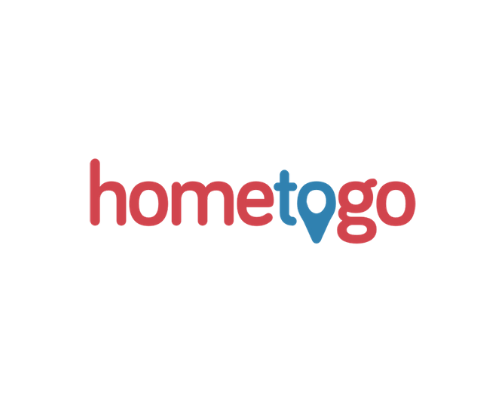 Bluetent, the leading provider of technology, products, and strategies to the vacation rental industry, is pleased to announce its new connection to HomeToGo — the world's largest vacation rental search engine — through the Rezfusion Boost™ channel management tool. HomeToGo will be the fifth integration through Boost™, and will join Airbnb, Booking.com, Google Vacation Rentals, and Vrbo. Bluetent and HomeToGo are currently working on the integration.
HomeToGo is a globally trusted and recognized brand, allowing travelers to compare more than 18 million offers from more than 2,000 vacation home websites around the world. HomeToGo operates 43 websites in 23 countries and regions across Europe, America, and Asia-Pacific.
"With Rezfusion Boost™, we wanted to provide a simple way for vacation rental managers to showcase their properties beautifully and accurately on the most relevant online travel marketplaces available," says Braeden Flaherty, Bluetent's Chief Product Officer, "We are excited to extend our customers' reach to HomeToGo while maintaining the quality standards and results that successful property managers expect."
Rezfusion Boost™ — Bluetent's best-in-class channel management tool — offers vacation rental professionals a seamless connection from their property management software to the largest search engines of travel. Boost™ has been recognized, for two years running, as the only channel management platform in North America to be selected as both a Preferred Partner by Airbnb and a Premier Partner by Booking.com.
Vacation rental managers can expect a full rollout of updates to the Boost™ platform, including a new user interface, in early 2021. For more information, please visit www.bluetent.com/boost.
ABOUT BLUETENT: For almost two decades, Bluetent has helped vacation rental brands accelerate their website traffic and drive online revenue. We give our clients the complete digital ecosystem — including website platforms, channel management tools, email/digital marketing strategy, and more — needed to create an online presence that builds emotional loyalty and inspires travelers to "book now." Please visit www.bluetent.com for more information.
ABOUT HOMETOGO: HomeToGo, the world's largest vacation rental search engine, compares over 18 million offers from more than 2,000 trusted partners. From apartments, cabins, boats, castles, hotels, hostels, and everything in between, HomeToGo combines price, destination, dates and amenities to find the perfect accommodation for any trip worldwide. Founded in 2014, HomeToGo employs more than 250 people. HomeToGo operates 43 websites, including brands such as Tripping.com and Wimdu, across Europe, North America, South America, Australia and Asia-Pacific. To learn more, visit www.HomeToGo.com or download the HomeToGo app.