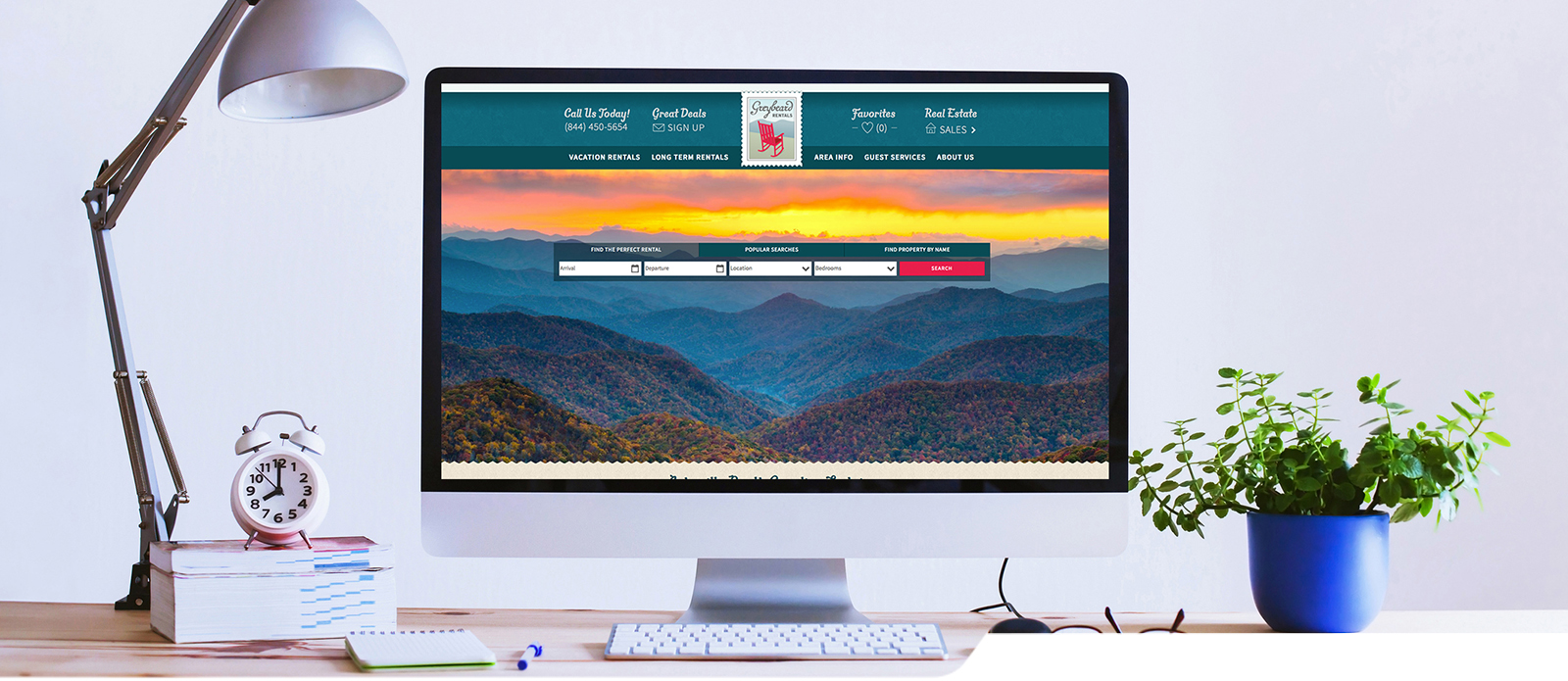 Carbondale, CO (December 11, 2017) – On November 30, Bluetent was announced as a top email provider in the worldwide digital marketing and design space. This news came from the B2B research firm, Clutch.co and was determined from their Global Leaders report.
To distinguish the top agencies, Clutch "reviewed a company's portfolio items, their market presence, 'industry expertise', and 'ability to deliver'- which is validated by client reviews; the clients shared specific points about their experience throughout the project, the services offered, and the agency's project management." This feedback, in addition to star-ratings, is how Clutch classified each agency. 
"We are thrilled to be recognized as one of Clutch's top email marketing companies and couldn't be happier to hear we're number 4!" said Ryan Austin, Director of Email at Bluetent. "Our approach to email marketing has always been to push the boundaries of what's possible while following the ever-changing industry standards. We combine simple things like personalizations and automation to our website solutions, so we are always testing new ideas. As one of the leaders in ROI, email marketing has always been a large part of the success of our clients and we are glad to hear companies like Clutch recognize that too!"
Greybeard Rentals is a great example of the success our email solutions can provide to clients. They connected with Bluetent to create the best and most efficient email marketing strategy to compliment their new Rezfusion website and to further their mission of offering the best customer service. Bluetent created a full suite of email marketing tools that include: a configurable modal popup that's driven 80% more subscribers, a fully automated shopping cart abandonment process that has a 7% online conversion rate, and an enhanced rental email sharing tool that has a high online conversion rate of 3%. Greybeard Rentals has seen 3.92% of all online transactions attributed directly from these tools and email marketing represents their second highest eCommerce conversion rate.
"I'm confident that Bluetent's ACE Email Suite is fulfilling an essential piece of our marketing and web presence. The suite is a 'well-oiled machine' for keeping our brand in front of our guests. The Bluetent team really offers a full email arsenal that is built to grow subscribers and offers a streamlined way to transport your web presence to past and future guests' inboxes." said Caleb Hofheins, Marketing Director & Broker / Realtor at Greybeard Realty.
Bluetent challenges our clients to think creatively and strategically, and we apply industry-leading best practices to achieve success. We are delighted that Clutch has announced us as a "Global Email Marketing Leader" in their recent report and we look forward to continuing our partnership with Clutch!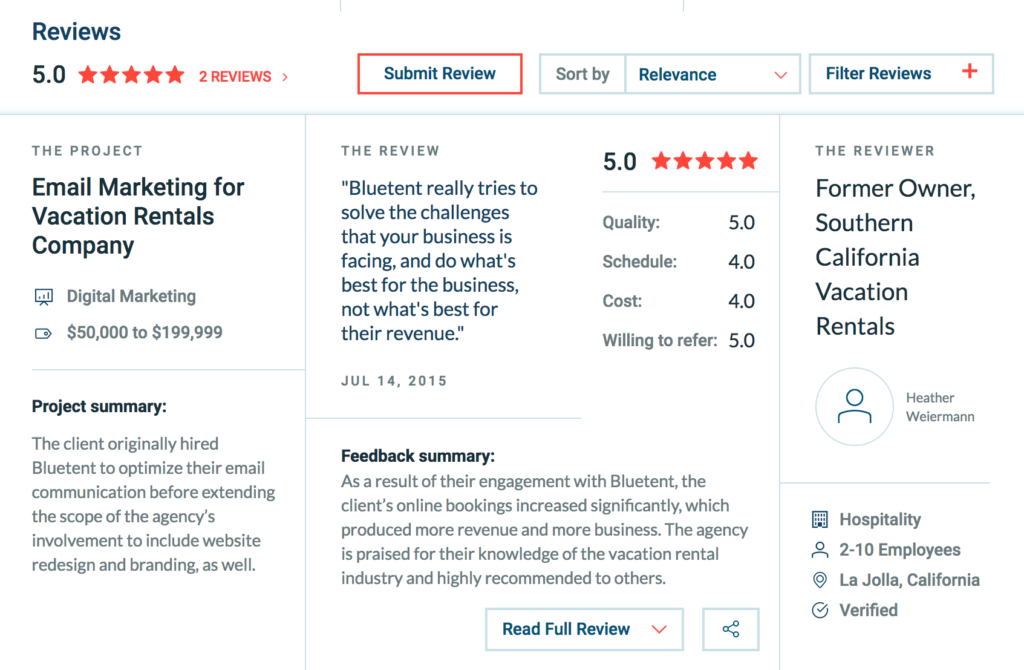 The complete summary of Bluetent's nomination is available at Clutch.co or find Bluetent on the Top Email Marketing Agencies directory.
##
ABOUT BLUETENT:
Bluetent is a digital agency specializing in the holiday rental, resort, and travel industries. We provide eCommerce solutions, strategy, design, development, search, email, advertising, social, and content services. Bluetent 's holiday rental and hospitality eCommerce platform, Rezfusion, will process over $300 million in direct online reservations in 2017, and it currently supports 175+ hospitality businesses and holiday rental providers. The customizable platform fully integrates with leading property management software, is built on a leading content management platform, is PCI compliant, and delivers a cutting-edge user experience designed to motivate users to book. With a growing team of more than 67 individuals and a 6-time Outside Magazine Best Place to Work, Bluetent is driven to create comprehensive, successful, online marketing strategies and generate sustainable growth for our clients.
ABOUT CLUTCH:
Clutch provides organized market research by collecting client feedback and analyzing industry data, arming businesses with the insights and analysis they need to connect and tackle challenges with confidence. More than 100,000 buyers use Clutch every month to find business services, software, or consultants. By creating a company profile and submitting client references, you'll hear from customers who are actively looking for the services you offer. Connect with Clutch online, on Facebook, Twitter, and LinkedIn.