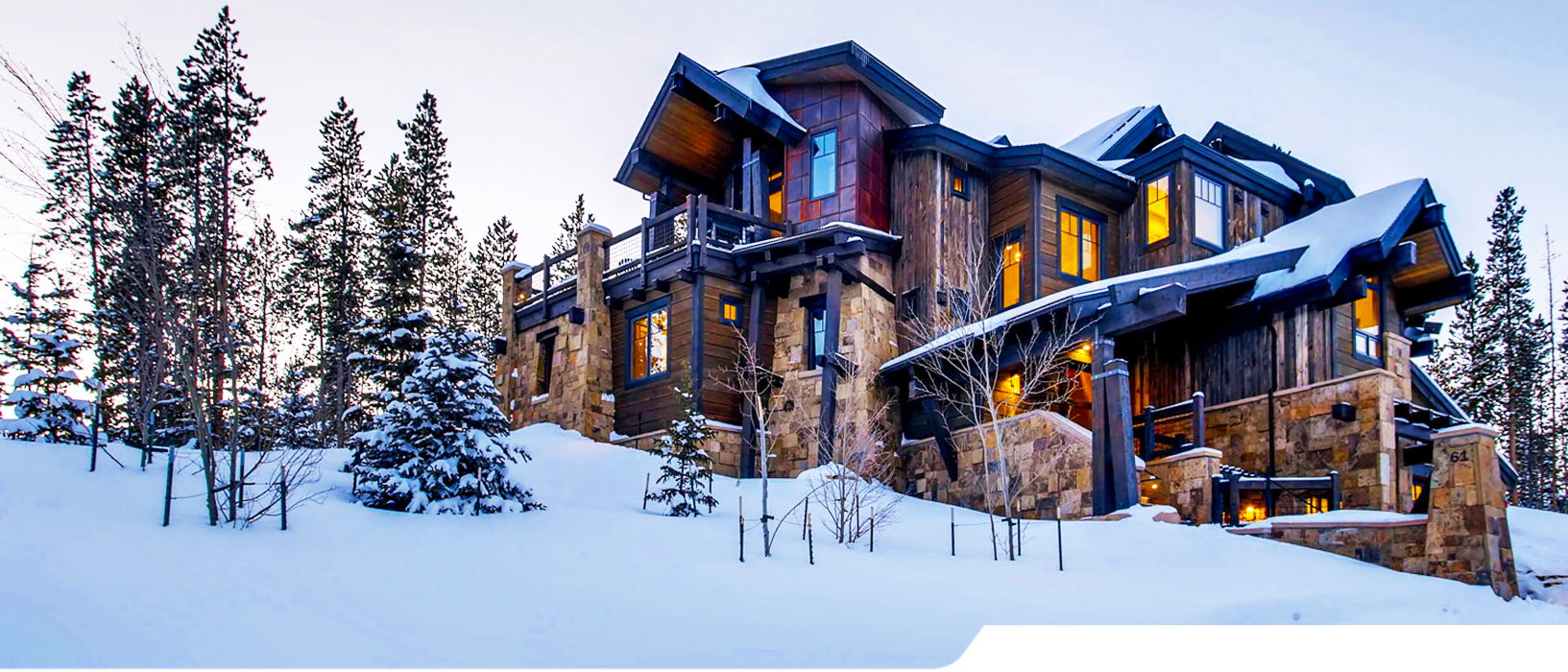 Equally as important as property descriptions, reviews from past guests are sought after by searching vacationers and play a key role in motivating travelers. The transparency and relatable descriptions posted directly from guests build brand credibility and reassures travelers of what to expect before and during their stay. Additionally, positive guest experiences provide vacation rental companies with a great marketing opportunity to inspire travelers and suggest amenities that may have been overlooked; for instance the hot tub with panorama vistas, tranquil in-home massages, the home theatre to bring a group together, and surround sound throughout the house to liven the party.
One of our clients, Paragon Lodging, recently received an amazing review and they took the opportunity to leverage the personal guest experience by sharing it as a blog post on their website. Showcasing the positive connection with their brand not only highlights their properties but emphasizes the benefits of booking with Paragon Lodging and the personal touches that only property managers can provide. Escape to the best Breckenridge, Colorado rental for your girls getaway in this captivating guest review and get ready to pack your bags.
When planning a girls weekend in Breckenridge, you look for certain amenities in a house. Location, comfort, a hot tub of course, and a few other things. Then there are the other bonuses you didn't know you needed until you have to leave and go back to your own home.
For example… a theatre, an elevator, fire pits, surround sound throughout the entire house, a steam shower, and a large copper tub with a killer view. On our checkout day from the best vacation rental we had ever stayed in, it began to snow. We wondered if the few flakes in the air were enough of an excuse to call the wonderful ladies at Paragon Lodging and tell them it was not safe for us to drive and we would be staying forever. In our defense, it did start snowing heavily but probably not enough to try and claim squatters' rights.
Summit At Shockhill: The Best Breckenridge Rental for Your Girls Getaway
Let's start from the beginning…
We drove up to this majestic beauty with the intention of dropping off our bags and heading back into Breckenridge to grab a snack. We did not leave for the rest of the night. So as a side-note, if you are staying at Summit at Shockhill, be sure to come fully prepared with snacks and beverages!
You walk in on the bottom level to find a theatre. Not just a big screen with some comfy chairs but literally a room with theatre seating and a projection screen that will bring tears to your eyes and individual blankets on every seat. Every single item in this house is so thoroughly thought out… and no need to worry about renting a movie, because the system is preloaded with hundreds of amazing movies from all genres.
Next, we decided we'd better take the elevator up to the top floor. We could walk but, honestly, why walk when there is a perfectly good elevator right there and you've got a case of champagne to get into the fridge.
On the top floor is the kitchen, a living room, one of the master suites, another sitting room, and the library. The kitchen is so well-designed and equipped with top of the line appliances that I'm pretty sure guests who didn't know how to cook would automatically think they were part of Top Chef.
Realizing we were parched from our elevator ride and the thrill of the movie theatre, we opened a bottle of champagne and toasted in front of the fireplace. We found the iPad that controls most of the house and put on some music for the rest of our weekend.
We missed an entire floor on our trip up. The mid-level is where all your inner child dreams come true. Two rooms with wall-to-wall built-in bunk beds, a pool table, and an amazing hot tub. Seriously, if I could go back in time and tell my parents to choose this place for our family ski vacations, I definitely would. Oh, and as I said earlier about everything in this house being well thought out, by the pool table they have custom made vintage ski poster signs for the house. Something about this really makes you understand how much time and thought the owners put into designing this incredible house.
It's not just the owners who have gone the extra mile. Paragon Lodging has taken the time to provide special amenities as well. The soaps throughout the house are made locally by the Breckenridge Soap Company, and they smell amazing. So amazing that we may have ordered some full-size soaps for ourselves when we got home!
So what does a girls' weekend in the Summit At Shockhill look like? Upon arrival, enjoy champagne and a kitchen dance party. Throughout the weekend kick back in the hot tub or take a steam shower, relax with an in-home massage, go explore downtown Breckenridge, and when you return to the house bring all the snacks and the wine down the elevator to the theatre. The morning of check-out be sure to sip your coffee in the bathtub, soak up the views, and plan excuses for why you cannot leave.
The Rest of Your Life:
Wondering why you always have to walk up the stairs instead of taking an elevator, feeling like you should be in some sort of warm water source, and regretting not building that fort in the bunk bedroom that you kept telling yourself you were too mature to do.
In all seriousness though, we could not have asked for a better home or a better rental company for our girls weekend trip to Breckenridge. Next time we visit, and there will be a next time, we will have to take advantage of all the other things we didn't do on this trip. Like making the short trip down the road to the gondola to ski, or taking the complimentary Winter Shuttle to one of Breck's amazing restaurants. Do yourselves a favor and stay longer than a weekend, it's not enough time for this oasis.