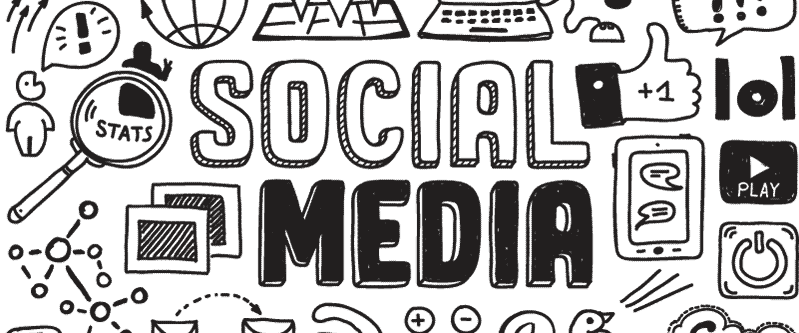 Social media has long been mislabeled as something "just for the kids," a way to share what you had for breakfast perhaps, or a way to "stalk" old classmates. While that may be true for some people, the truth is that social media can be an incredibly powerful tool for any business. It is a way for your brand's unique voice to be heard and an incredible channel for communicating with your customers. If you're not allocating a portion of your marketing dollars to a social media strategy, you probably should be!
A few social media facts for 2014 (from Search Engine Journal's "The Growth of Social Media" infographic):
72% of all internet users are now active on social media, and 1.15 billion of those people are Facebook users
89% of 18-29 year olds are on social media, but 50 to 60 years olds are creeping up in the stats with 60% usage – and 43% of 65 year olds are using social media
47% of Americans say Facebook is their #1 influencer of purchases and 70% of marketers used Facebook to gain new customers
Don't forget about the other channels – Pinterest has 20 million active monthly users, while Instagram has 150 million active monthly users
So it's clear that there's a large audience on social media, including people of all ages and interests. Now how can a business leverage social media to reach business goals? A well-executed Social Media strategy should represent the voice of your brand as well as educate and engage your audience, expand your online footprint, and bring a positive ROI (whether it's online purchases, contact us forms filled out, newsletter subscribes, etc.).
But simply having a Facebook page or thousands of fans isn't enough these days. Newsfeeds are crowded and you'll have to find a way let your voice be heard. Figuring out the right mix of messaging (promotional content, educational content, posts that urge audience participation, local information, etc.) is integral to a successful social media plan. This also includes finding the right time of day to post, and analyzing when your audience is online and what kind of posts strike a chord.
Many businesses choose to throw Facebook advertising into the mix also. Facebook advertising is not just about gaining new likes. Facebook admits that only 12% of a company's posts actually reach its fans, so by promoting posts and creating page post ads, you can get your message into more newsfeeds.
The beauty of social media is that the success of a campaign doesn't just stop at Facebook, Twitter, and Google Plus. A study from Searchmetrics revealed that social signals and shares account for seven of the top eight most highly correlated ranking factors in the Google SERPs. The report ranks Google +1s and Facebook Likes higher even than backlinks. So, a successful social media presence that achieves likes, shares, and +1s will not only build brand loyalty but can help improve search engine rankings, which should in turn generate quality traffic to your website as well as conversions and leads.
Partnering with an agency can be a smart way to boost your social presence. While it's almost essential to have someone in-house that can acquire photos and provide the timeliness and authenticity that social media requires, hiring an agency multiplies your efforts. Rather than one person executing your strategy, you'll have a whole team of resources behind you, including SEO experts, developers, designers, and people that are dedicated to staying up on the ever-changing social trends and best practices.
In today's web marketing world, social media is the perfect complement to any online presence. Social media can be fun, rewarding, and produce great results – a win, win! Contact Blue Tent today to learn more about how we can help you take your social media strategy to the next level.
Brynn Flaherty is the Director of Search Marketing at Blue Tent. She is passionate about the outdoors, traveling, and helping people find their voice on the web! You can view other blog posts written by Brynn here.