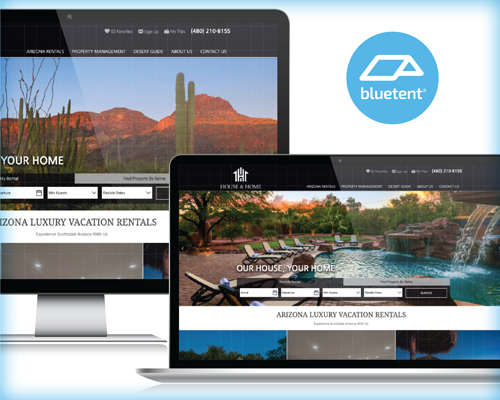 A direct-booking website is a vacation rental manager's most crucial sales tool. With many website options available in the industry, it can be hard to pinpoint which is the best fit for your business. While it might be tempting to utilize the complimentary website offered by your property management software or an easy-to-use WordPress site, the functionality might not be robust enough to attract travelers and help you truly succeed online.
So, how can you tell that your complimentary website or booking engine needs an upgrade?
First, ask yourself whether your free website is easy to use. As a busy vacation rental manager, you don't want to make a support call or submit a work ticket every time you need to make changes to your site. An intuitive, flexible content management system means you can handle changes quickly and easily.
Plus, no one knows your market like you do — a key part of your online success is your ability to create blogs and edit webpage content to reflect your unique properties, featured amenities, and local expertise. To experience the full benefits of creating and updating content, you'll want to make sure that your blog page is housed directly on your website — better website content means better search engine rankings and therefore more visibility for your brand.
Now let's turn to potential guests and online searchers. There are a few traveler-centric website features that ensure a positive experience to users of your site.
Search Friendly Landing pages: Can you easily create pages that highlight features travelers are looking for, like pet-friendly rentals and socially distant properties?

Configurable search pages: Are you able to choose which search criteria is most important to your guests and build pages using that data?

Favorites & Sharing: Can potential guests easily save their favorite listings and share them with family and friends?

Advanced Add-ons: Can you send booking abandonment emails or use dynamic display advertising to re-engage past website visitors?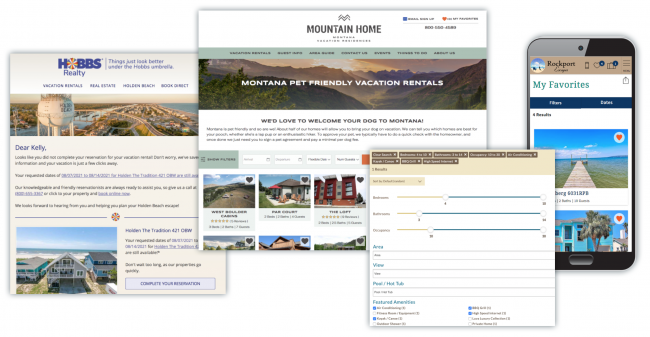 Pictured above: From advanced add-ons such as Booking Abandonment to easy-to-use search pages, it's important that your direct-booking website hits all your wishlist or must-haves items.
You've put a lot of time and energy into cultivating your vacation rental brand. Does your direct booking website reflect your efforts and generate maximum online bookings and revenue? Find out how your current website stacks up using our complete website checklist, available here. Interested in speaking with an expert? Schedule a website review with a Bluetent specialist today.